Forget the Jeep Wrangler Rubicon 392…
---
A lot of people right now are salivating over the Jeep Wrangler Unlimited Rubicon 392, but with a starting MSRP of $73,500 it's not exactly a budget-friendly way to enjoy a lot of power in a Jeep. That's where this video brought to us by Shawn Davis of AutotopiaLA comes in. The guy who built this Wrangler did a V8 swap on a budget, showing that with some resourcefulness and hard work, you don't have to pay luxury car prices to get a high-performance off-roader that also roasts tires on the street.
Watch some Ford Model Ts go off-roading here.
This fine vehicle belongs to Blake from Gas Ratz Customs, so it sure does show off their handiwork. What started off as a stock Jeep YJ with the 6-cylinder engine has been transformed into a fire-breathing V8. Sitting under the hood is an LM7, so all those brand purists won't like the mixture of Chrysler and GM in one vehicle. However, the result is plenty of power without breaking the bank.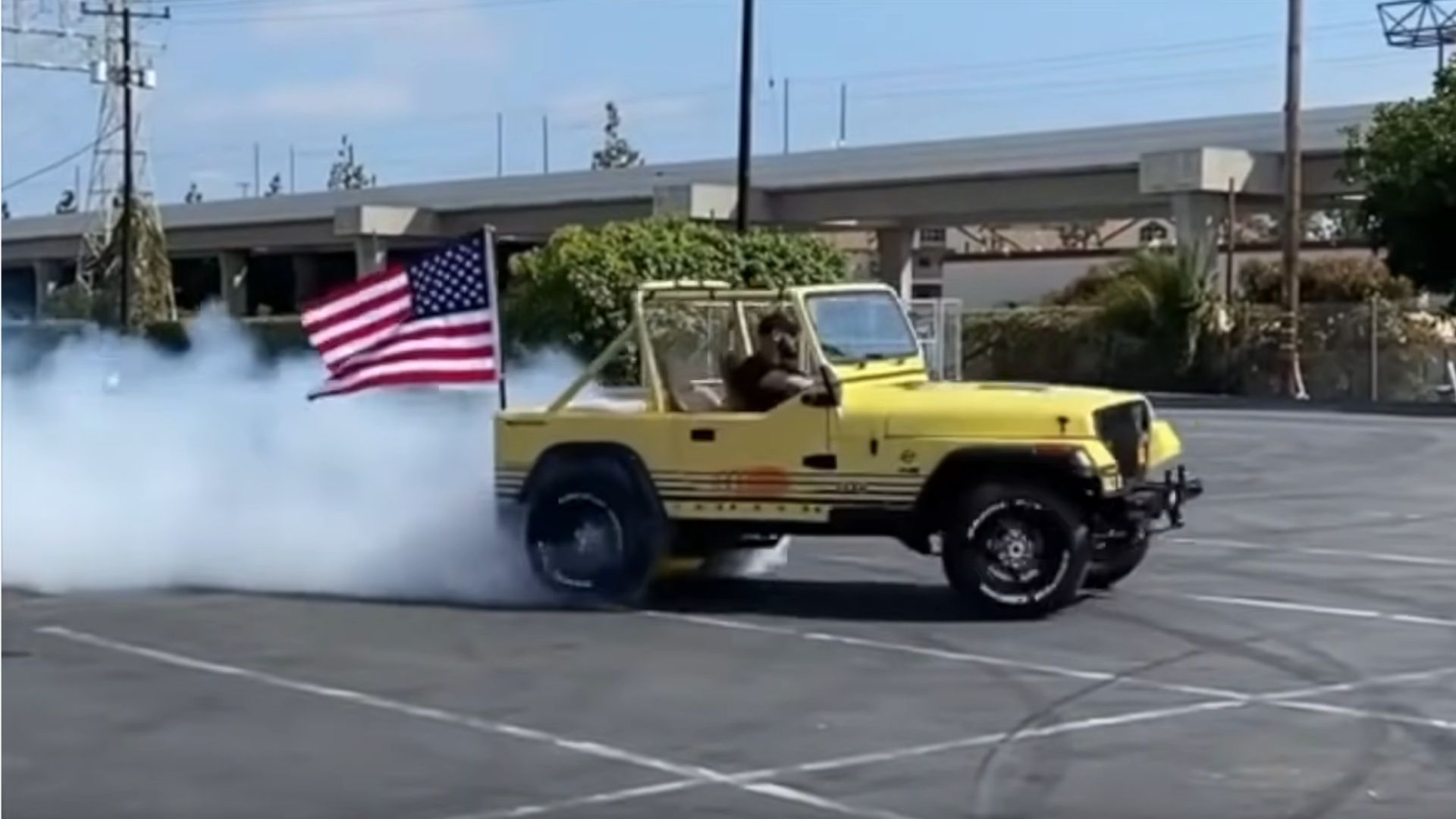 Blake says the suspension is pretty much stock. On the back end he installed some slapper bars to keep the axle from being damaged, because it really wasn't designed for this kind of torque. The front axle was swapped in from a Jeep XJ and there's no front differential. That means this Wrangler is just a street performance truck, not a trail machine.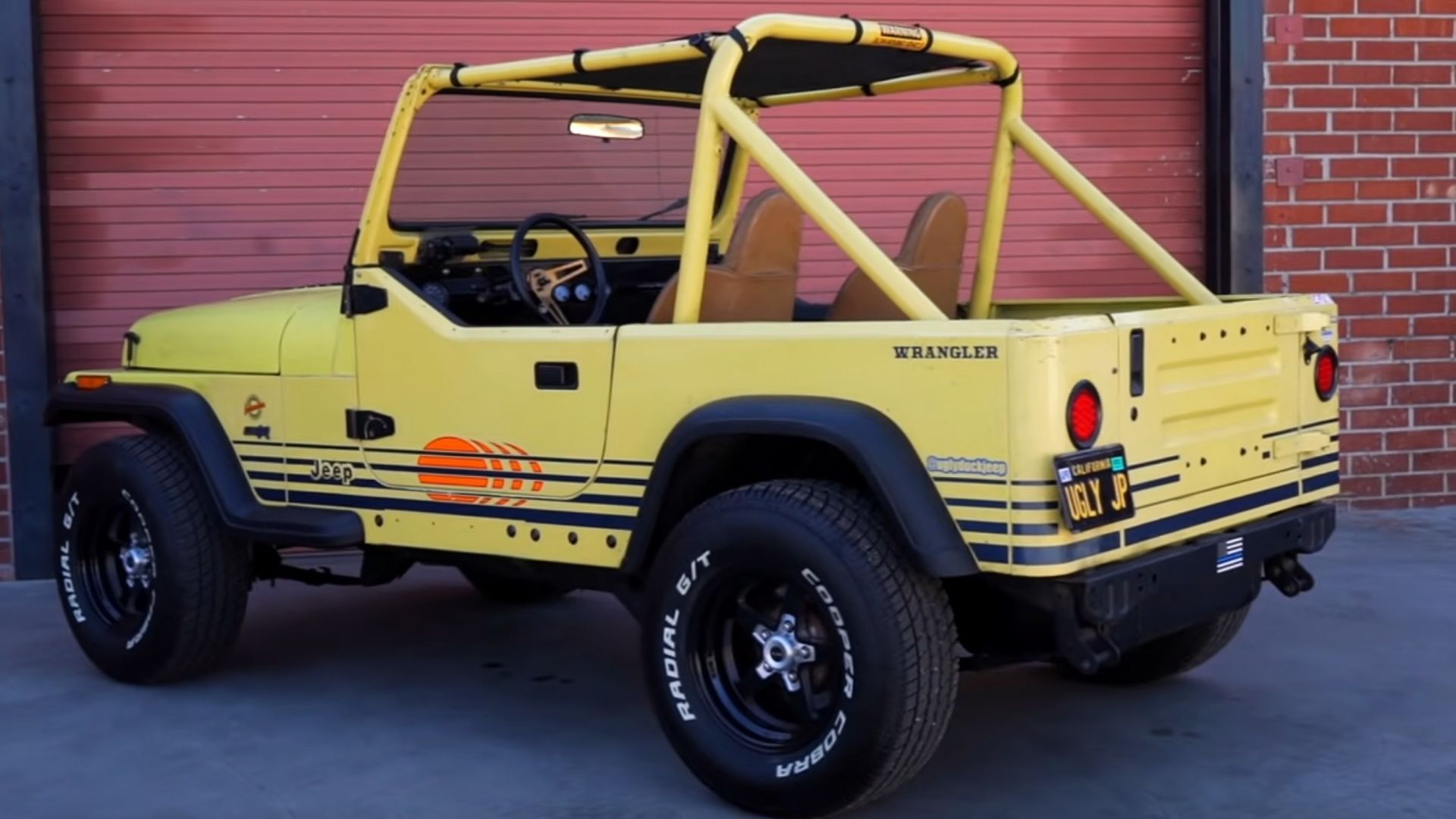 One of the greatest things about this Jeep is it isn't loaded with pretense. There are no flashy, $4,000 wheels like you see on some guys' rigs these days. Sure, the yellow paint is eye-catching, but that and the graphics are keeping with the feel of this Wrangler's vintage. The "UGLY JP" vanity plates and the sticker on the roll bar which reads "Warning: Slow Moving Vehicle" really sum it all up. The guy couldn't put some flaming skulls or something else really aggressive, maybe V8 badges or whatever, but he didn't.
See this cool build in action in the video.