We could be looking at a return of the failed government program, a fate we should all be fighting against...
---
While an older report from Automotive News said Ford Motor Co. has been pressuring the US government to create an automotive stimulus program similar to the Car Allowance Rebate System from 2009, also known as Cash for Clunkers, the idea has resurfaced recently and some automotive publications actually seem excited about the prospects. Despite what some media outlets try to claim, the old program wasn't a huge hit. In fact, its effectiveness has been seriously called into question, plus allegations of outright fraud have been leveled. That's why anyone who loves old cars as well as is weary of wanton government spending should be highly suspicious of this proposal.
Learn how movie car chases have changed over the years here.
According to Mark LaNeve, Ford vice president of US marketing, sales, and service, the proposed stimulus would help to spike car sales, which have recently plummeted. He argues more cars sold equals a boost for the economy. How can anyone argue against that?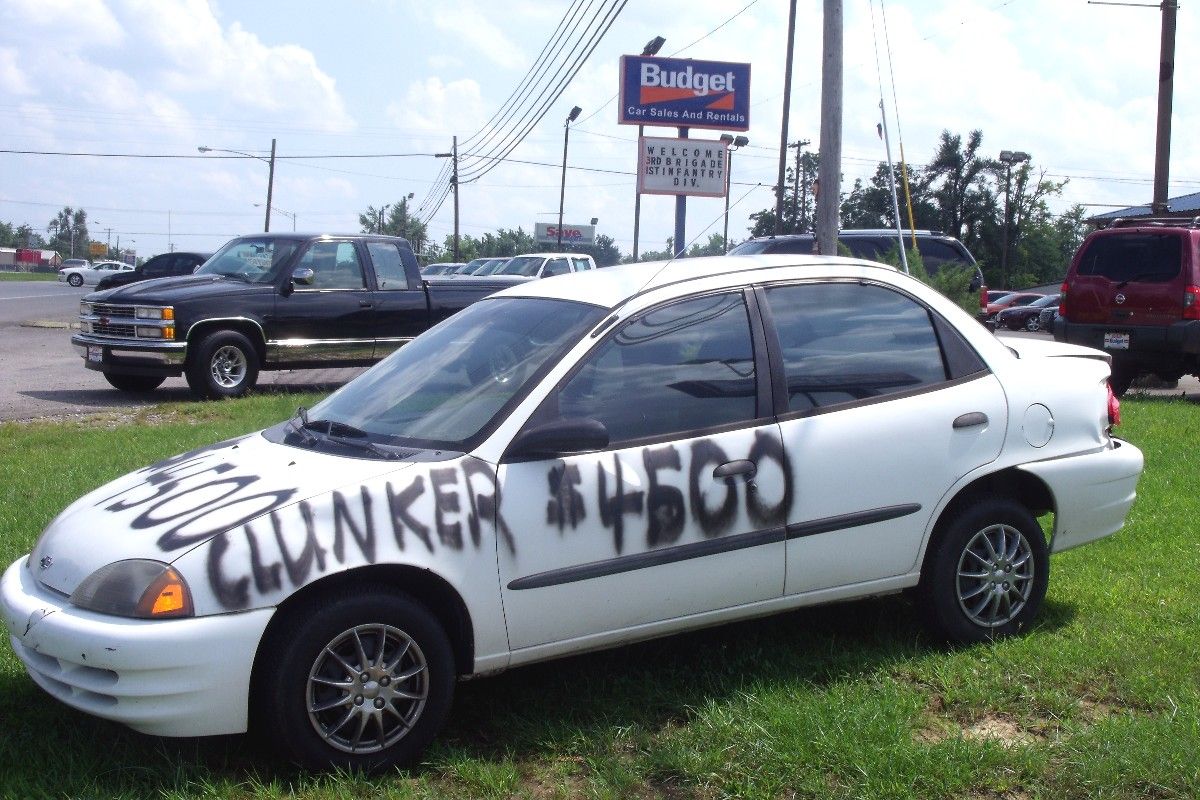 LaNeve went on to praise the Obama-era Cash For Clunkers program, saying it was "very effective" at increasing car sales during a difficult financial crisis.
Under the Car Allowance Rebate System, people interested in getting a cash incentive toward buying a new vehicle were required to turn in a used "clunker" car. The vehicle had to be less than 25 years-old, have an EPA-rated fuel efficiency of less than 18 mpg, and be in drivable condition. In addition, the used car was supposedly scrapped in the name of environmentalism.
Being classic car enthusiasts, we shudder to think about the effects of this program. For one, it took out quite a few potentially rare, collectible vehicles. In the right hands those vehicles would have been properly cared for, sparingly driven, and fully restored. The collector car market is an important part of the US economy as well, but it was crushed in part to promote new vehicle sales.
During the program, enthusiast sites, forums, and groups on social media were full of posts of cool cars headed to the scrap heap. It was heartbreaking to see amazing vehicles that were running getting trashed in the name of a program that returned questionable if not downright shameful results.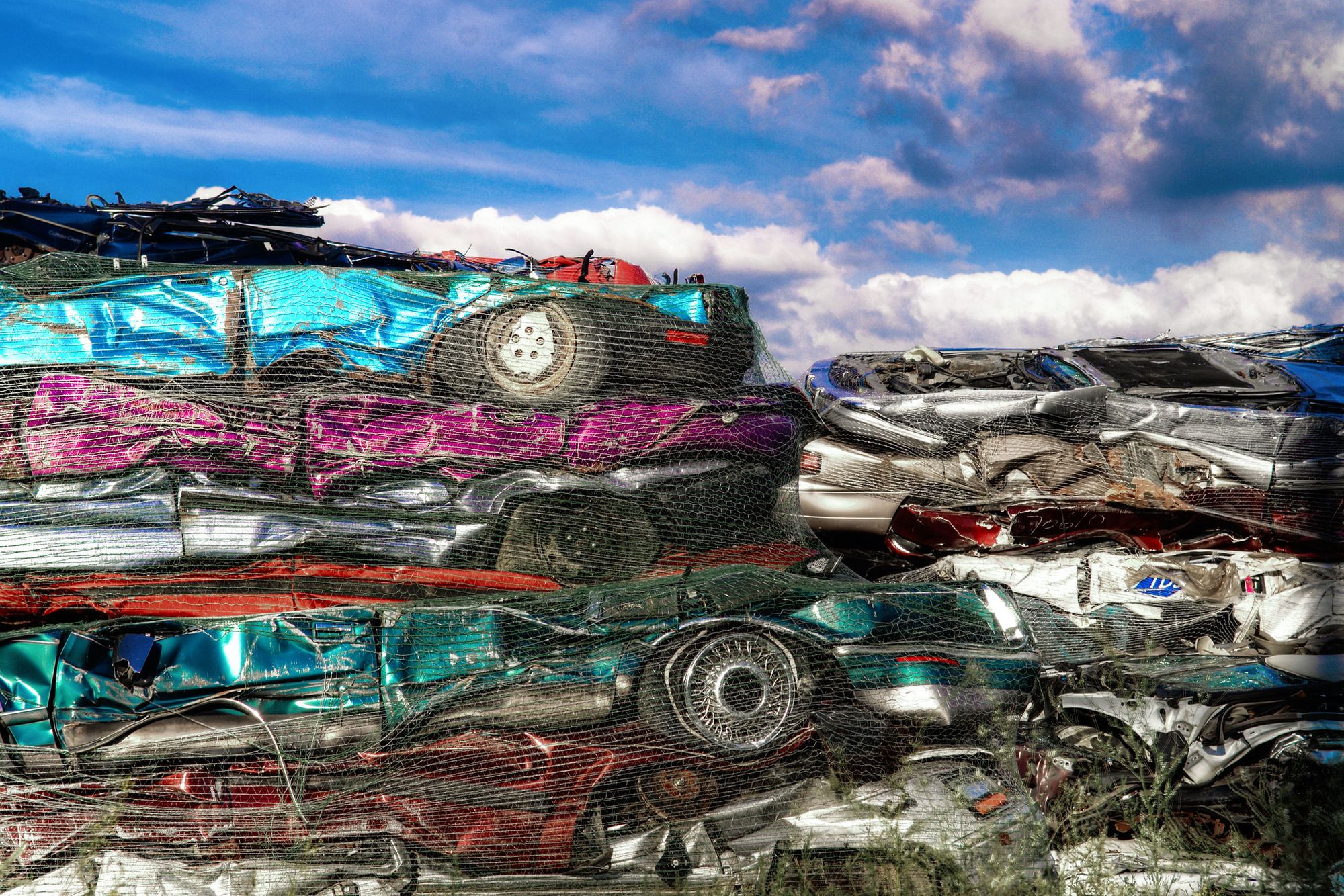 Another negative of Cash For Clunkers was it created a shortage of used vehicles in the United States. Not everyone wants or can afford a new car, especially in 2020. New car prices keep edging up, sitting now at a shocking average of $37,851 in January of this year, according to Kelley Blue Book. Essentially, Ford would be asking the US taxpayer to subsidize this continual march toward ever-higher car prices. Perhaps a fall in new car prices would trigger a market adjustment, making the costs more closely reflect Americans' realistic financial means?
Cash For Clunkers was also supposed to be a job creator. A scorching study released by the Brookings Institution in 2013 concluded the program absolutely failed to achieve that objective, resulting in only a small job increase for the short term. "In the event of a future economic recession, we would not recommend repeating the CARS program," the researchers wrote in their report.
This makes sense. Older cars need to be serviced and repaired. Owners who take pride in them either hire professionals to restore them to one degree or another, or alternatively they buy supplies to do so themselves. This means mechanics, restoration technicians, line workers in automotive supply factories, even workers at automotive centers like NAPA and AutoZone all benefit from older cars being maintained and refreshed. Then you have dealerships which sell such vehicles, creating even more economic stimulation. That was wiped out to a degree by Cash For Clunkers.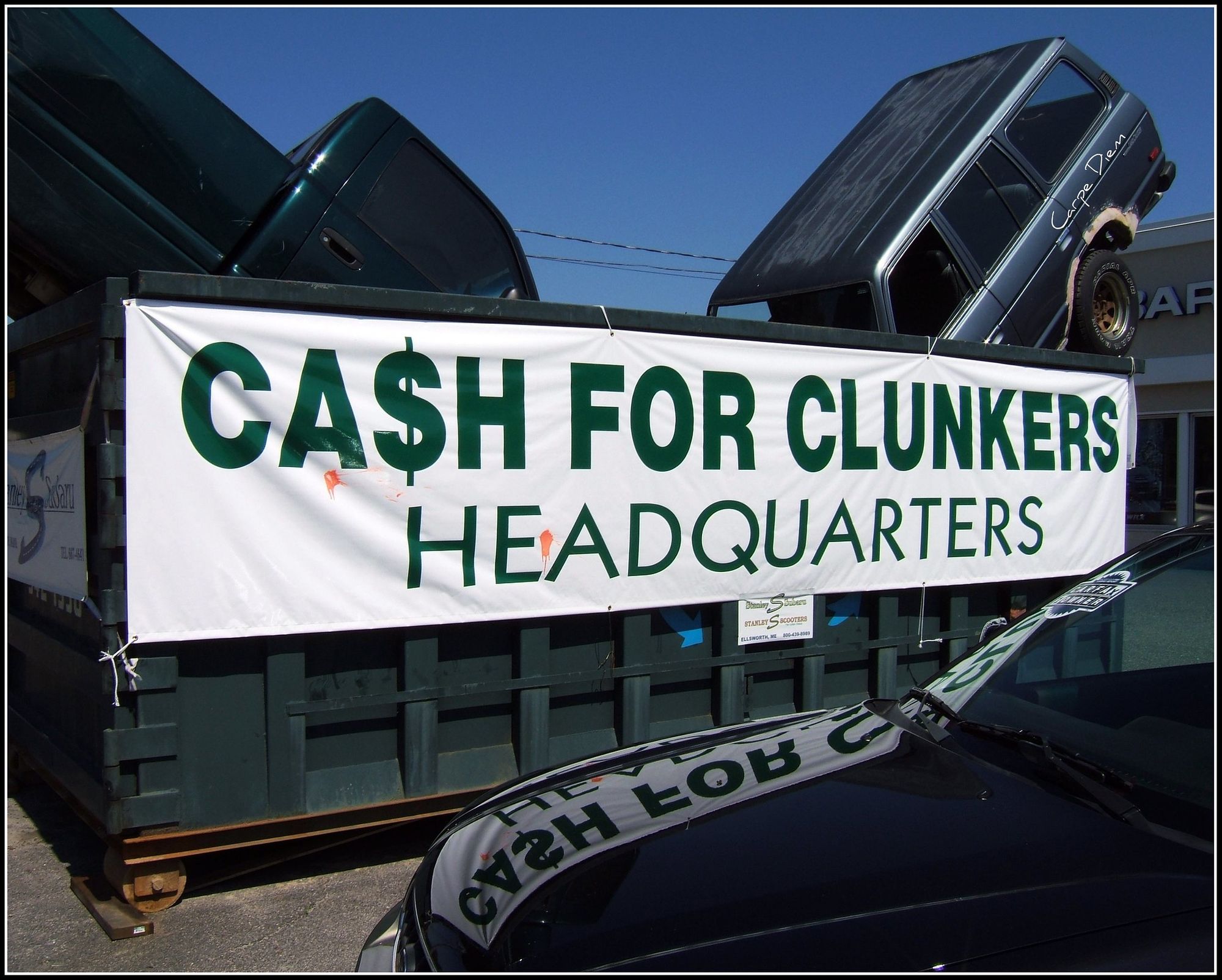 Some have argued the true success of Cash For Clunkers is that it put a dent in vehicle emissions. Most conscientious vehicle collectors already try to put as few miles on their vehicles as possible since it affects value and maintenance costs over time. The Brookings Institution report notes that the emissions reduction nationwide was "not substantial." Cash For Clunkers only shifted the composition of half a percent of vehicles on public roads by replacing gas guzzlers with more efficient models. It also reduced gasoline consumption in the country by about 2 to 8 days' worth of what was the current usage in 2009. In other words, it wasn't even a decent half measure.
Before automakers get all excited about the potential revenue increase they could snag by bringing back Cash For Clunkers, they should first take a good look at a report issued by researchers from Texas A&M in 2014. The study found that the "stimulus" actually tanked industry revenue by $3 billion for a 9 to 11-month period. This was caused by people who used Cash For Clunkers buying cheaper cars than they normally would have, earning the program the name "Cash For Corollas." Even more infuriating, the program cost US taxpayers $3 billion. Nobody in their right mind would call that a wise investment.
The real question everyone should be asking is why anyone at Ford or any other automaker would want to bring back a failure of a government "stimulus" program? Not only that, but what would be the effects on other sections of the economy? And how could anyone assure the result wouldn't be economically negative, like what happened with Cash For Clunkers in 2009? We all should rightfully be highly skeptical and critical of such proposals.
Read the Brookings Institution report here.
Read the Texas A&M report here.