Owning something like this is a status symbol in some circles…
---
Considerable praise has been heaped upon E.C.D. Design of Kissimmee, Florida for its all-electric Range Rover Classic restomod offering. The shop, which also has a location in Malibu, California, is no stranger to electrifying classic Land Rovers as it's been using Tesla powertrains to convert first-gen Defenders into EVs. However, in certain circles of society there is considerable praise heaped on those who drive all-electric vehicles. For anyone not wanting to drive yet another Tesla, Audi, or Porsche EV, being able to pull up to the country club in Range Rover Classic with nothing coming out of the tailpipe has a huge attraction.
Soccer star David Beckham has recently invested in electrified classic cars. Learn what he's doing here.
The Range Rover Classic is mounted on a Tesla Motor Direct Drive chassis which has been customized for perfect fitment. With 100kwh of power, it's estimated range for the restomod SUV is 220, which should be enough for in-city travel and maybe more.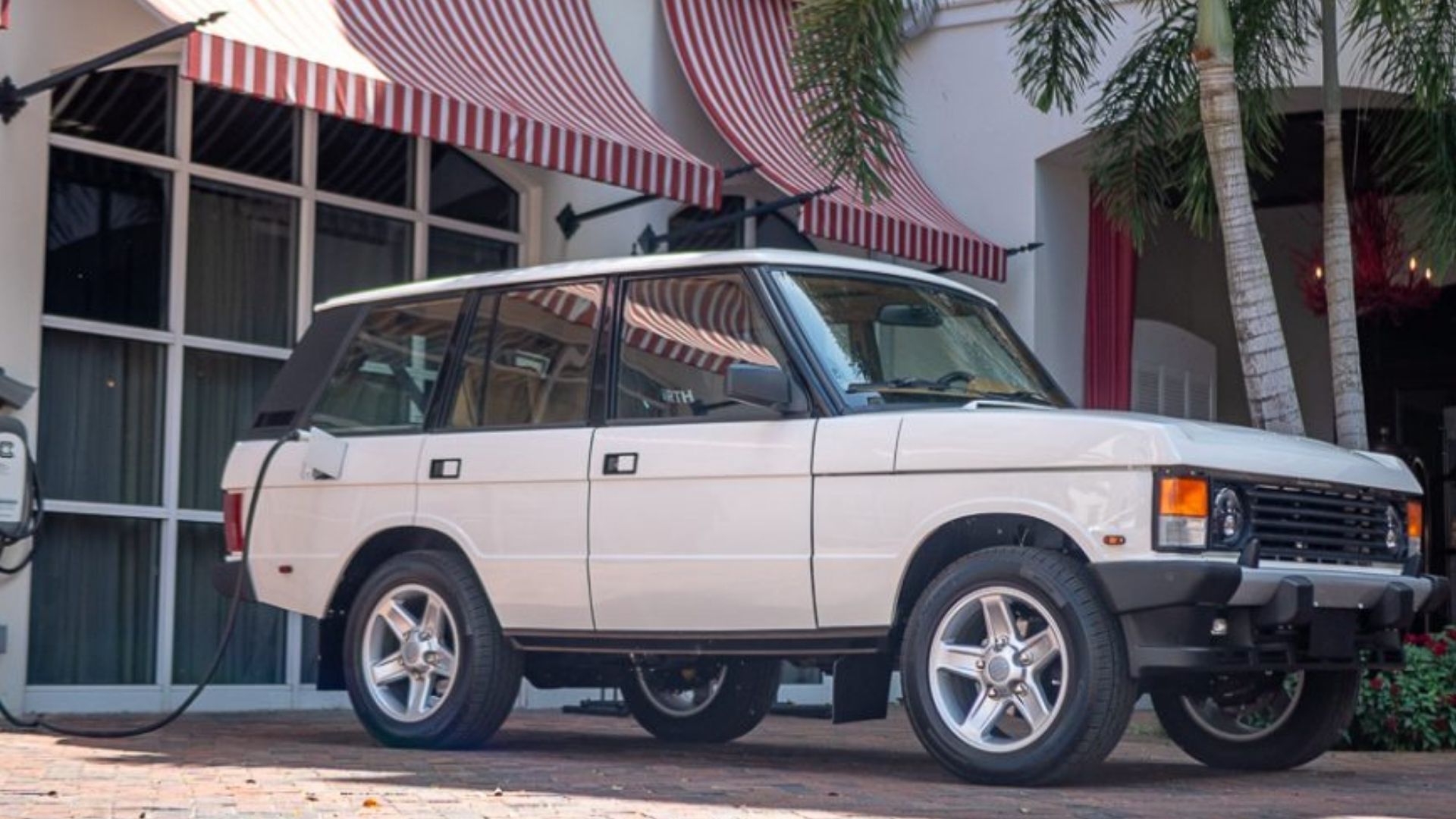 Being that this an EV, you don't have to worry about rowing through gears like on some original Range Rover Classics. Instead, the Tesla setup includes and automatic transmission. However, if you like the feel of a stick shift, this might not be the solution for you.
A big tradeoff is the greater reliability of the electric powertrain. Let's be honest, Land Rovers aren't exactly known for going a long time between visits to the mechanic. And while many people just drop an LS V8 under the hood, you can stand out by going electric instead.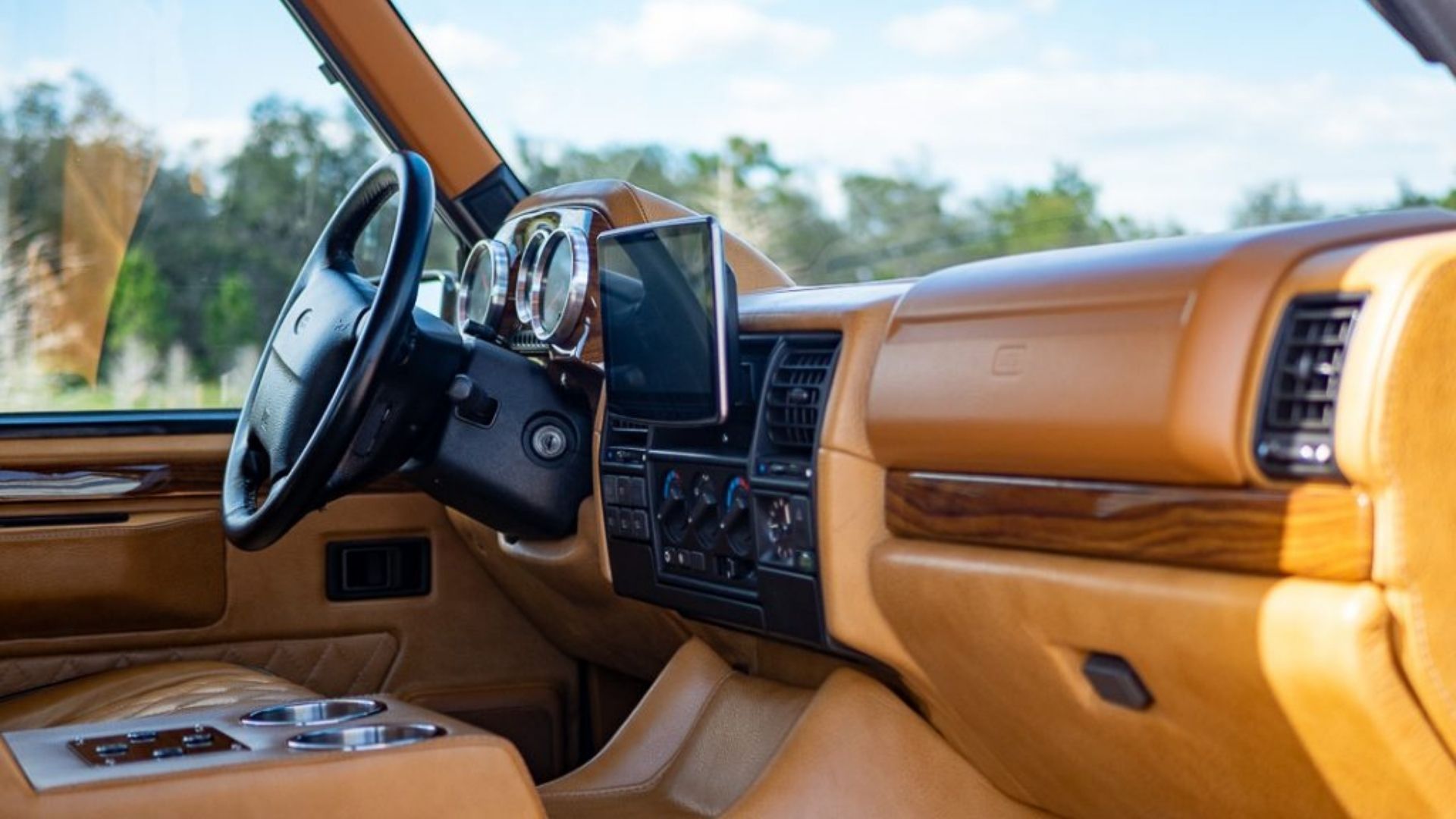 Another benefit of the Tesla Motor Direct Drive is a screaming 0-60 time estimated to be 5.5 seconds. That's far quicker than any faithfully-restored Range Rover Classic, so if you have a need for speed or just like to get up and going in a hurry on highway on-ramps, that's a huge perk.
Not everything is sunshine and roses about the all-electric Range Rover Classic. Since you don't get access to the Tesla Supercharger network, you're looking at 10 hours of charge time at home and 5 hours using a three phase charger. That's not exactly convenient, demonstrating the limits of electric vehicle technology.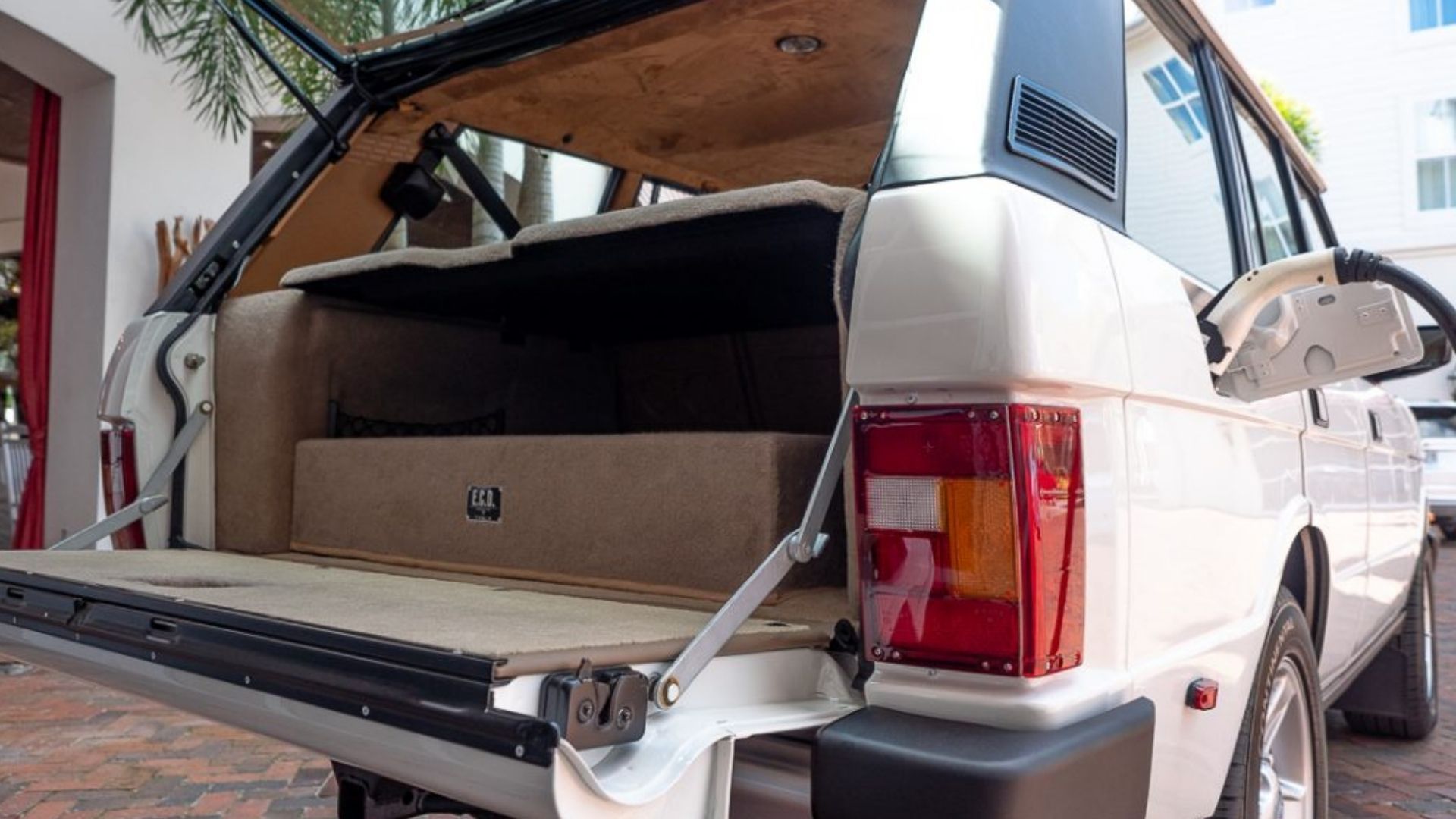 Speaking of inconveniences, the electric powertrain also eats some into the rear cargo space. But as a plaything for the affluent and a rolling status symbol, this ECD electric Range Rover Classic functions quite well.