Flooding, microchip shortages, and more are making the situation rough…
---
This is an interesting time to be looking for a new or used car. While there certainly are deals to be found, you might have to hunt harder than before to come across them, and you might need to be quicker at snatching them up. As we've highlighted before, there are several factors which have slowed the flow of new cars arriving in the automotive market, which in turn has sent used car prices skyrocketing. For once, your boring commuter car is gaining value, not losing it, but this won't continue forever.
Take a deeper dive into how all this is affecting used car prices here.
The factor which is helping drive this situation everyone seems to be talking about is the chip shortage. That alone has shuttered some factories for several weeks, like the Chevy Camaro having long production stoppages twice now. The bad news is the chip shortage is likely to get worse before it improves since it takes a considerable amount of time to ramp up production and start churning out more chips. As a Time report notes, a bipartisan bill from the US Senate provides $52 billion in funding to boost domestic microchip production, but that won't solve the problem immediately.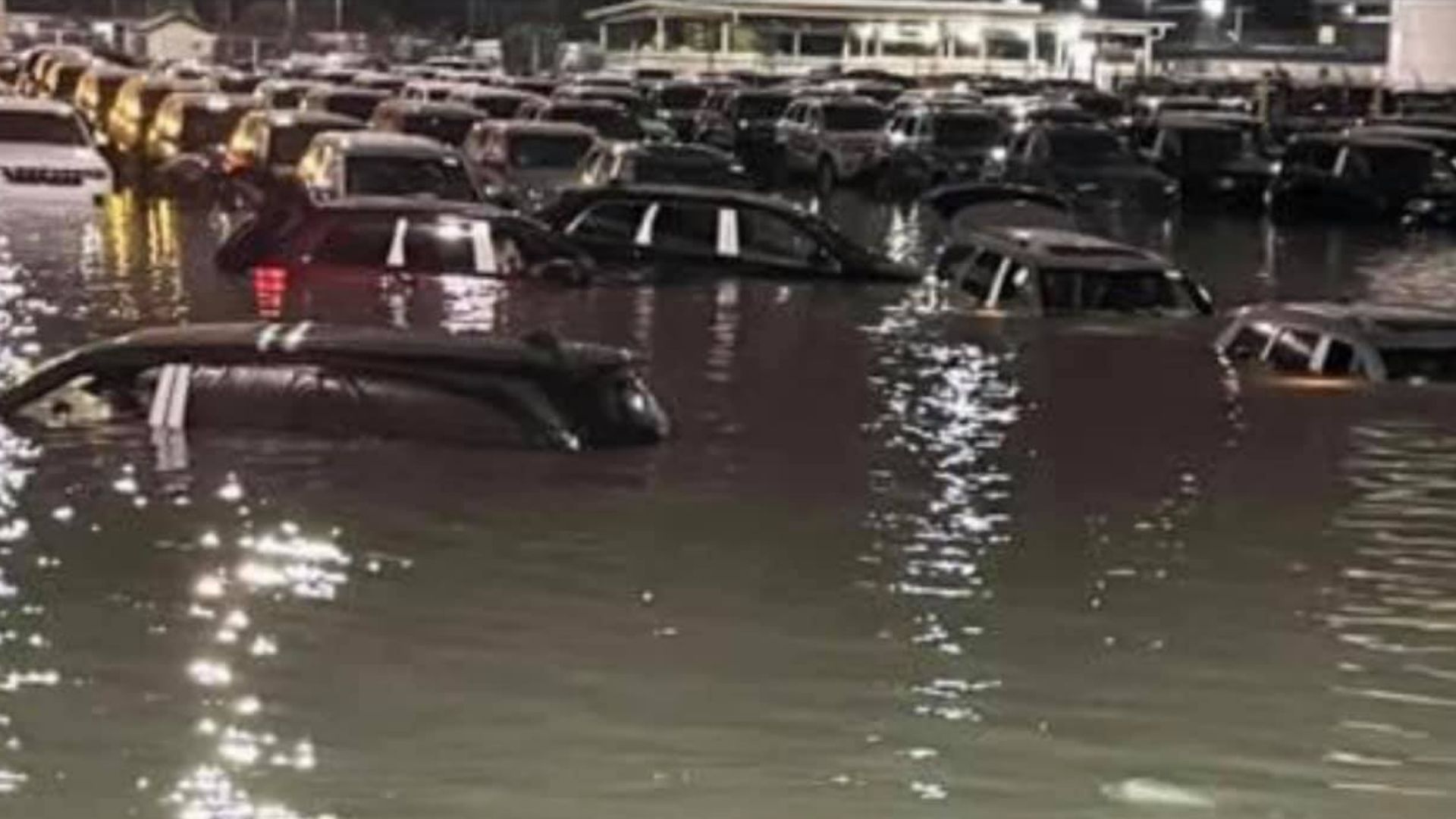 Factors related to the pandemic, from the increase in private vehicle ownership as people have moved from urban centers or shunned public transportation, are also fueling this fire. Another element will also leave its mark for the next while as severe weather in Detroit on June 25 and the failure of sewage pumps triggered flooding in the Motor City. One of the low-elevation areas hard hit was the Stellantis Mack Avenue Assembly Complex. People posted to social media photos of Jeep Cherokee L models waiting to be loaded on trains, destined for dealerships, only now they're not under several feet of water.
The launch of the Jeep Cherokee L is an important event for Stellantis, considering it adds a 3-row SUV to the Jeep lineup. Sinking $1.6 billion into two existing engine plants, the automaker made a serious investment in the first assembly plant in Detroit opened in the past 30 years.
While Stellantis wouldn't elaborate how many vehicles were damaged by the flooding nor what would happen to them, we can definitely say this will put the squeeze on an already strained market segment. SUVs are red hot right now, with only minivans and pickup trucks leading them in demand. A 3-row SUV is particularly valuable. Coming out of the same plant are Dodge Durangos, so there could be an impact in supply for those as well.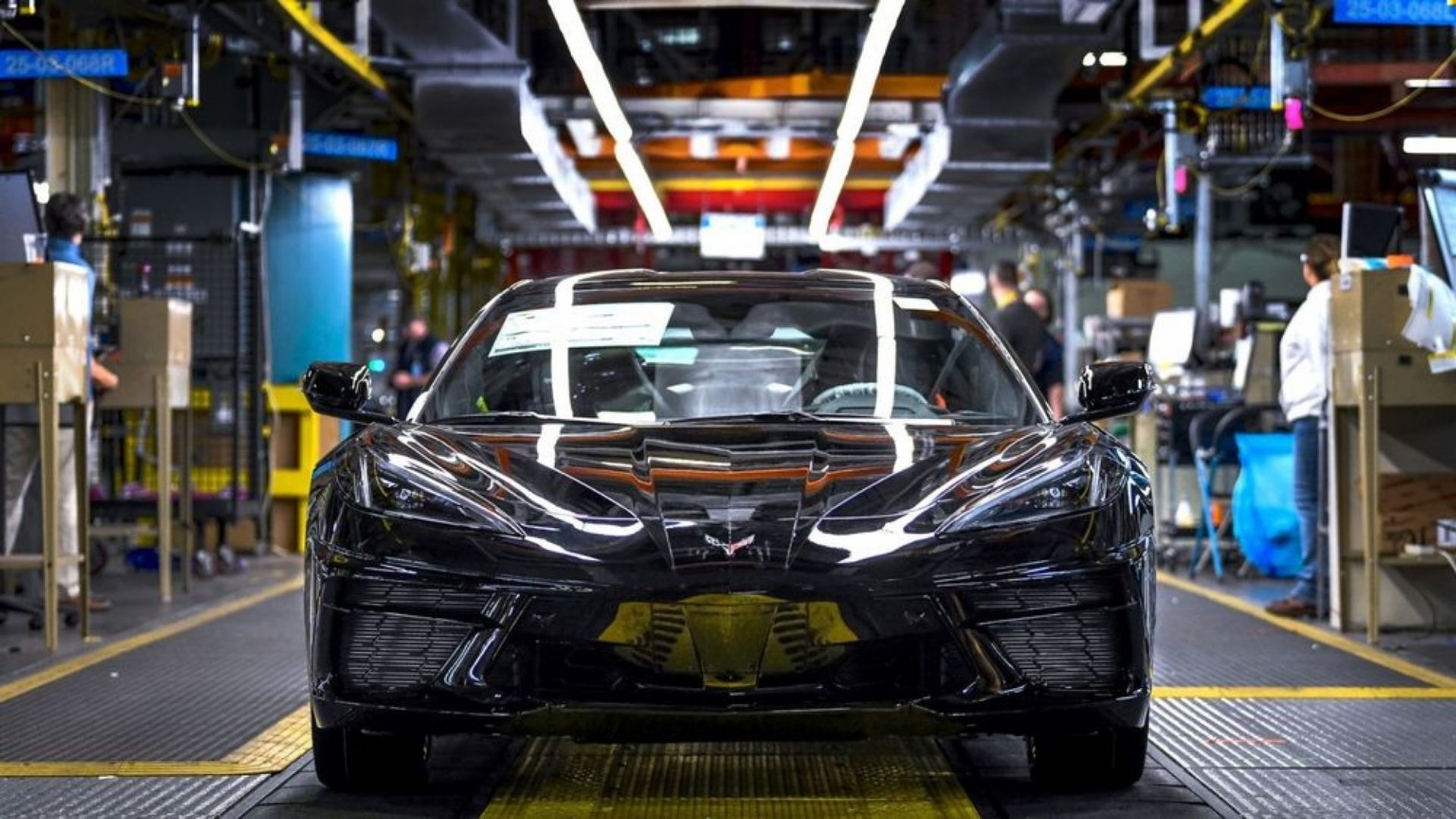 On a more positive note, a new report claims GM is on pace to churn out 26,000 C8 Corvettes for the 2021 model year. That's not too shabby, considering there have been some serious setbacks for production. To give you an idea of how that stacks up to another challenging year, for the 2020 model year GM made just 20,368 Corvettes. However, for 2019 there were 34,822 Corvettes made, so if this report is accurate, GM isn't that far off regular production figures. Keep in mind the C8 Corvette no doubt is getting computer chips and other components which are being diverted from other, less-profitable vehicles.
A different report details how GM is rationing chips for its truck lines, which means some features are going away. First, certain Chevy Silverados and GMC Sierras were being made without the stop-start feature, which you might think is a good thing. Now, HD radio is being axed from some trucks. That's certainly not the end of the world, which is probably why GM axed that feature instead of something else. However, as the chip shortage continues, automakers might be forced to either scale car production back further or roll back features, or maybe both.
Experts have a whole range of opinions about when the chip shortage will start to relax, with most saying they think it will be in the fall. However, others believe it might not be until well into 2022 before that happens. In the meantime, used and new car prices could continue to be unusually high.
Sources: Detroit Free Press, Corvette Forum, Time, GM Trucks