These days, high performance SUVs are almost as common as beige Camrys. That wasn't the case in 1993.
---
The turbocharged GMC Typhoon, based on the S10 Blazer/Jimmy, was an all-wheel-drive monster. Its performance figures speak for themselves: 285 turbocharged horsepower. Zero to 60 in 5.3 seconds. The quarter mile 14.1 seconds.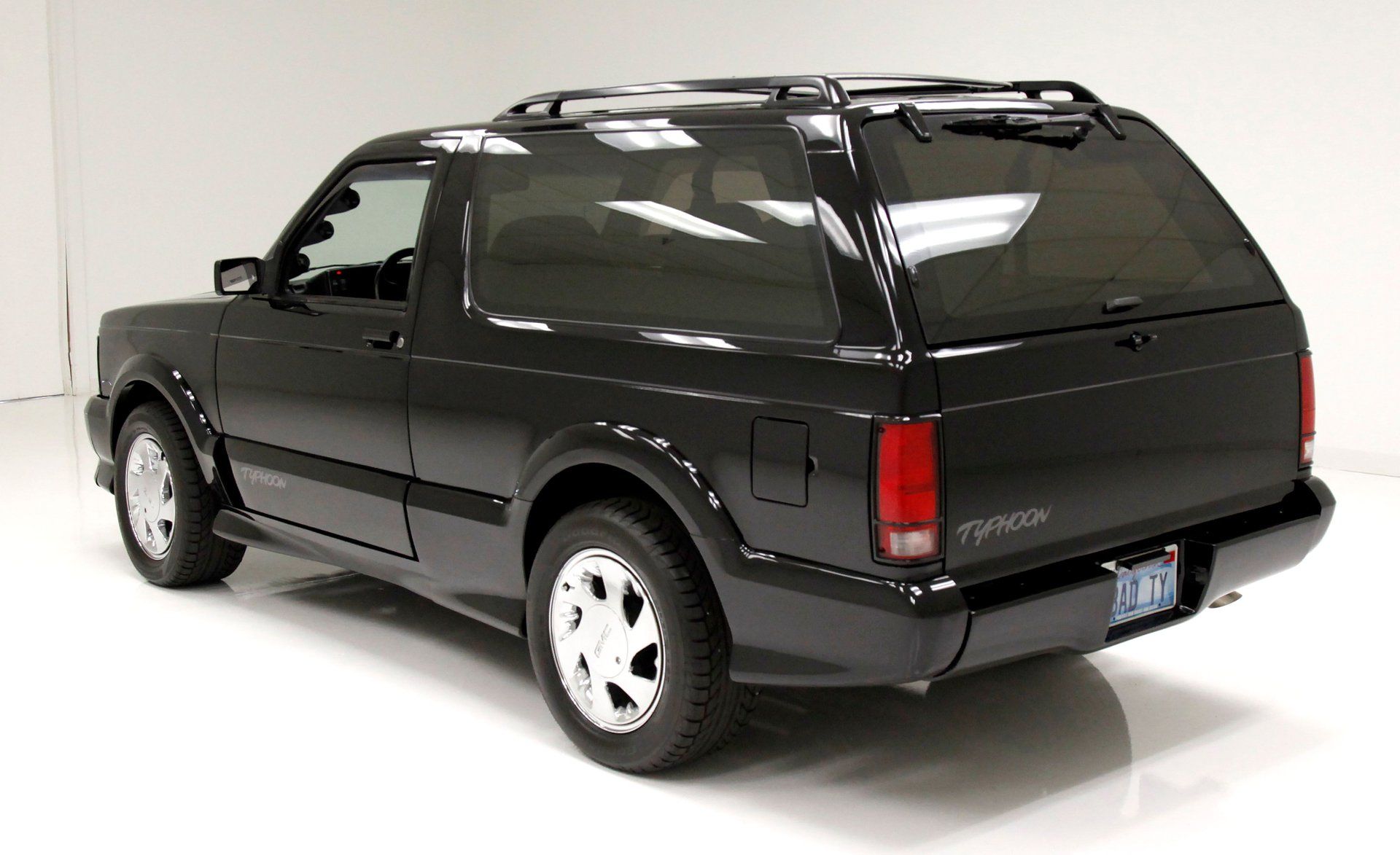 Those are still moderately respectable numbers today. In its day, though, the Typhoon (and its Syclone cousin) were borderline exotic. The 1993 Typhoon you see here has been tastefully modified, and it's even faster.
According to the ad, the turbocharged 4.3 liter V6 in this Typhoon puts down 303 horsepower with an impressive 471 lb/ft of torque to all four wheels. That should make it quite a bit quicker in the quarter mile than the figure above.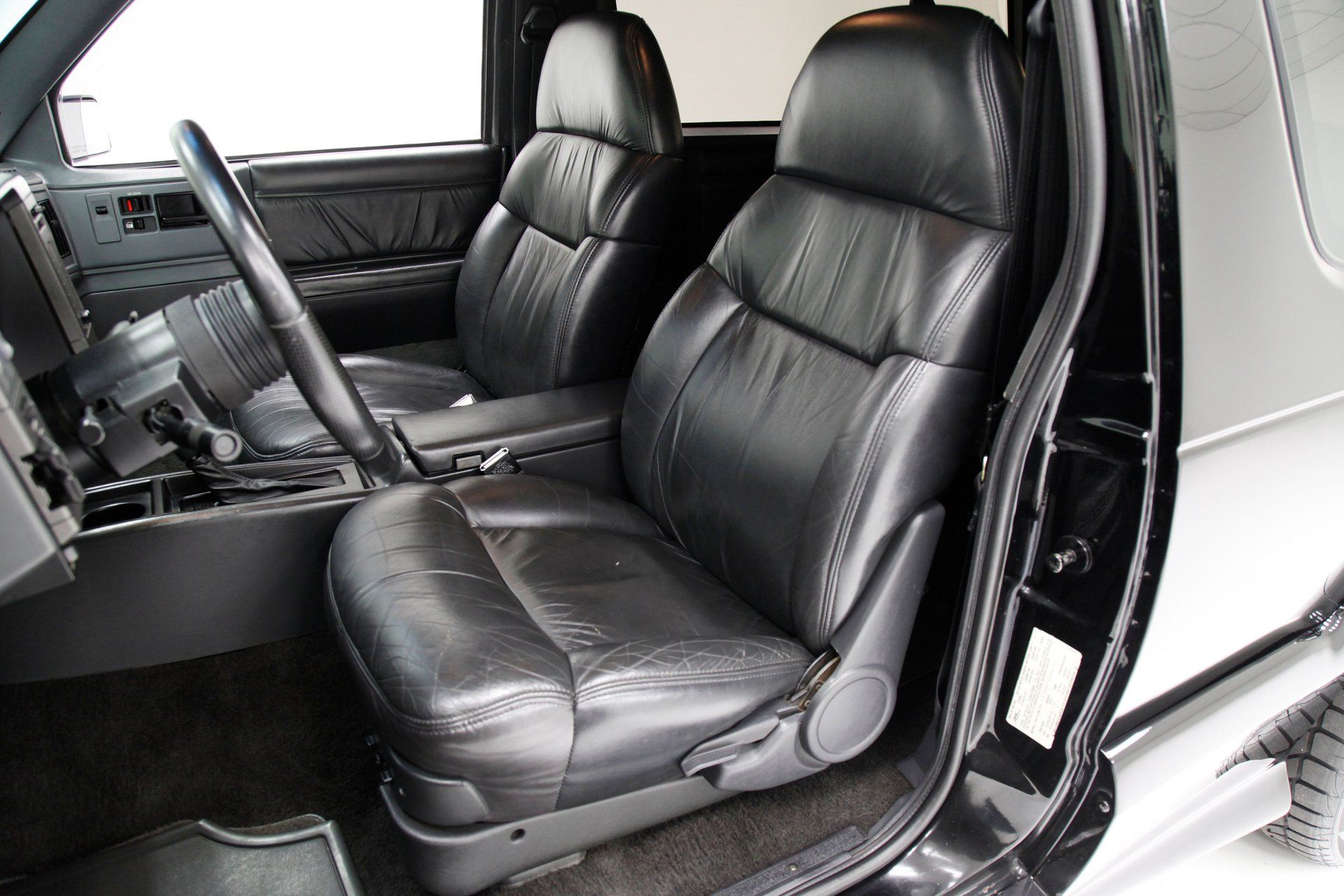 The ad also outlines another key modification. The air conditioning was recently converted to use modern R134a refrigerant, and is said to work well. This would make an ideal summer cruiser.
The Typhoon is a rare machine, with fewer than 5,000 being built between 1991 and 1993. This final-year Typhoon has just 67,000 miles, and wears impressively deep black paint. We know it's cliche, but it's the sort of paint you want to dive into and go for a swim.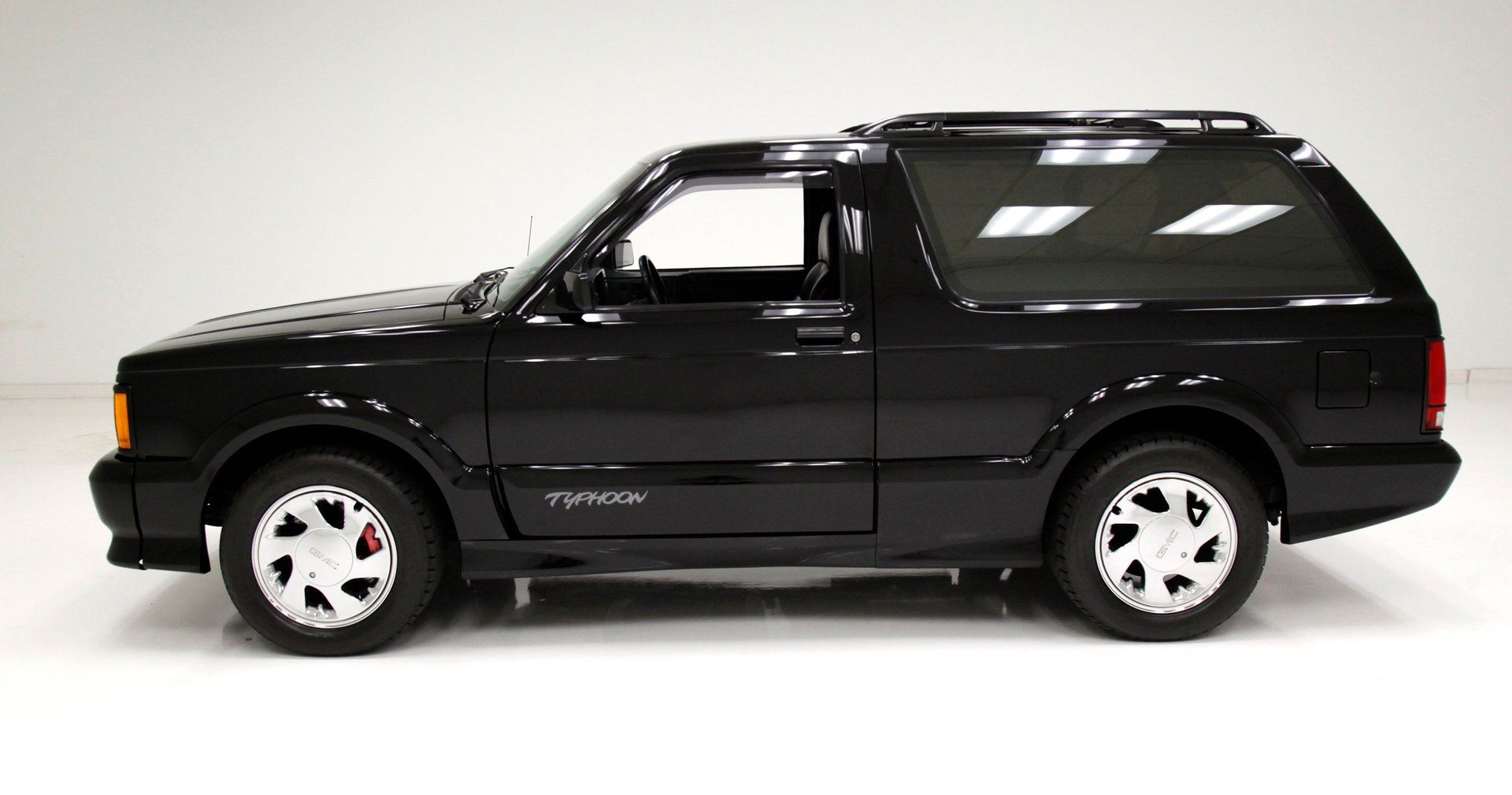 Of course, this combination of rarity, condition, and performance doesn't come cheap. The seller, Classic Auto Mall of Morgantown, Pennsylvania, is asking just under $42,000 for this unique machine.
It's a lot of money, certainly, but we challenge anyone to find a nicer example for less money. For a tastefully modified, low-mileage example that drives as well as it looks, you're going to have to fork over some serious cash.