It's like an off-road hotrod…
---
AutotopiaLA has covered a lot of interesting, potent builds, most of them sports or muscle cars. But none of them are anything like this 1941 GMC truck. This classic workhorse has been made for pure pleasure with a supercharger, off-road suspension, skid plates, and more. Plus, it wears a healthy patina, dropping the pretense of some more polished builds out there.
Check out a sweet Datsun 240Z build here.
The guy who owns and built this truck found it on Craigslist. It was in sad shape and we're sure it was a sweet deal as a result. With a vision in his head, he began taking the GMC pickup apart, building onto the frame and integrating a roll cage so it could take on some of the most brutal off-road environments possible. Just as impressive, this guy did all the work himself, so you might say he's a gearhead of sorts.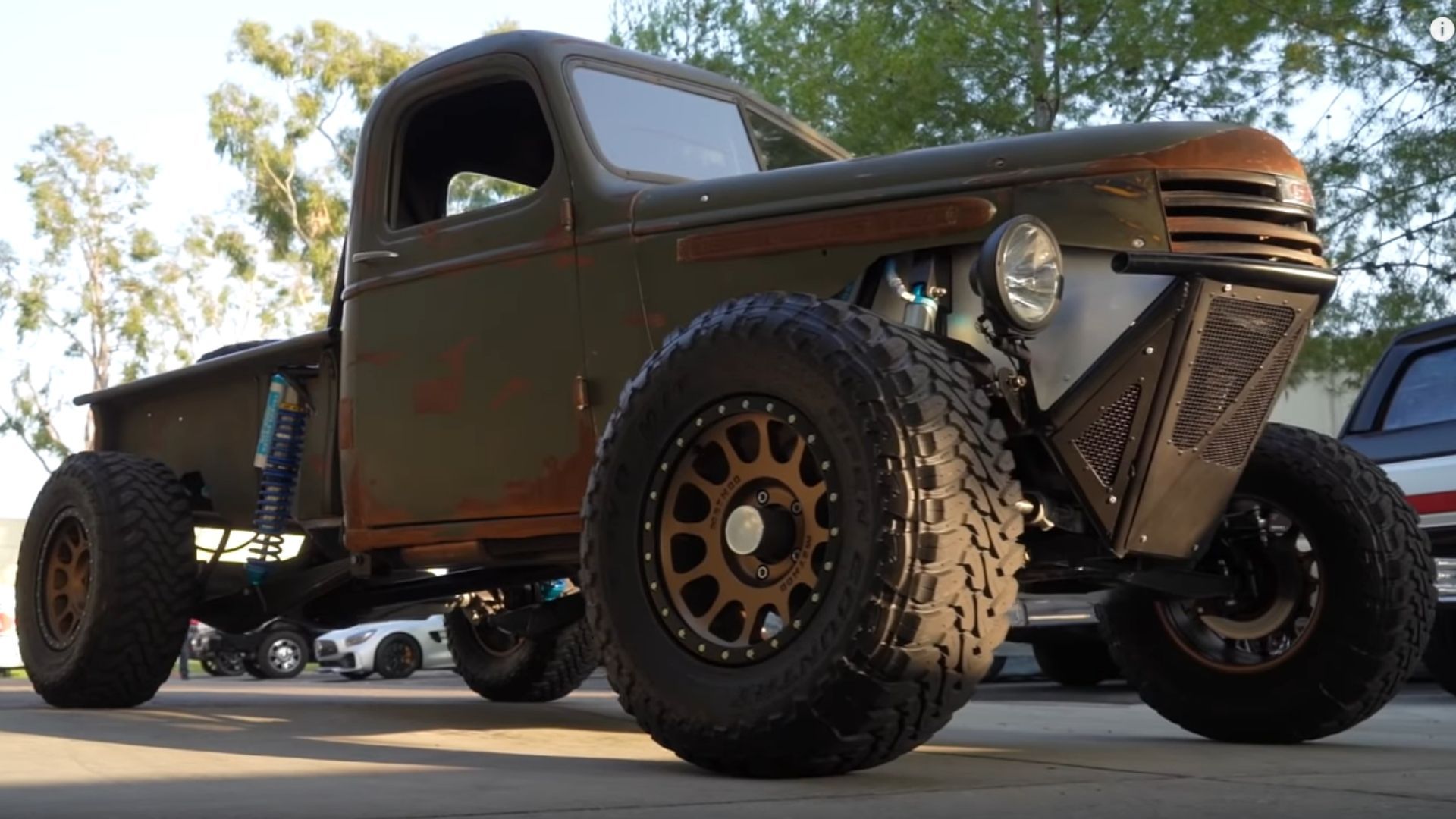 Since this truck is lightweight it doesn't need much power to get it moving. The guy has a 350ci small block V8 and a B&M 144 supercharger. That might not sound liked a wicked setup, but the reality is it's plenty to roast the back tires on the street and get moving in a hurry on sand dunes. The owner estimates with 10 lbs. of boost and methanol injection the powertrain is pushing around 400-horsepower or so which is a lot for something like this.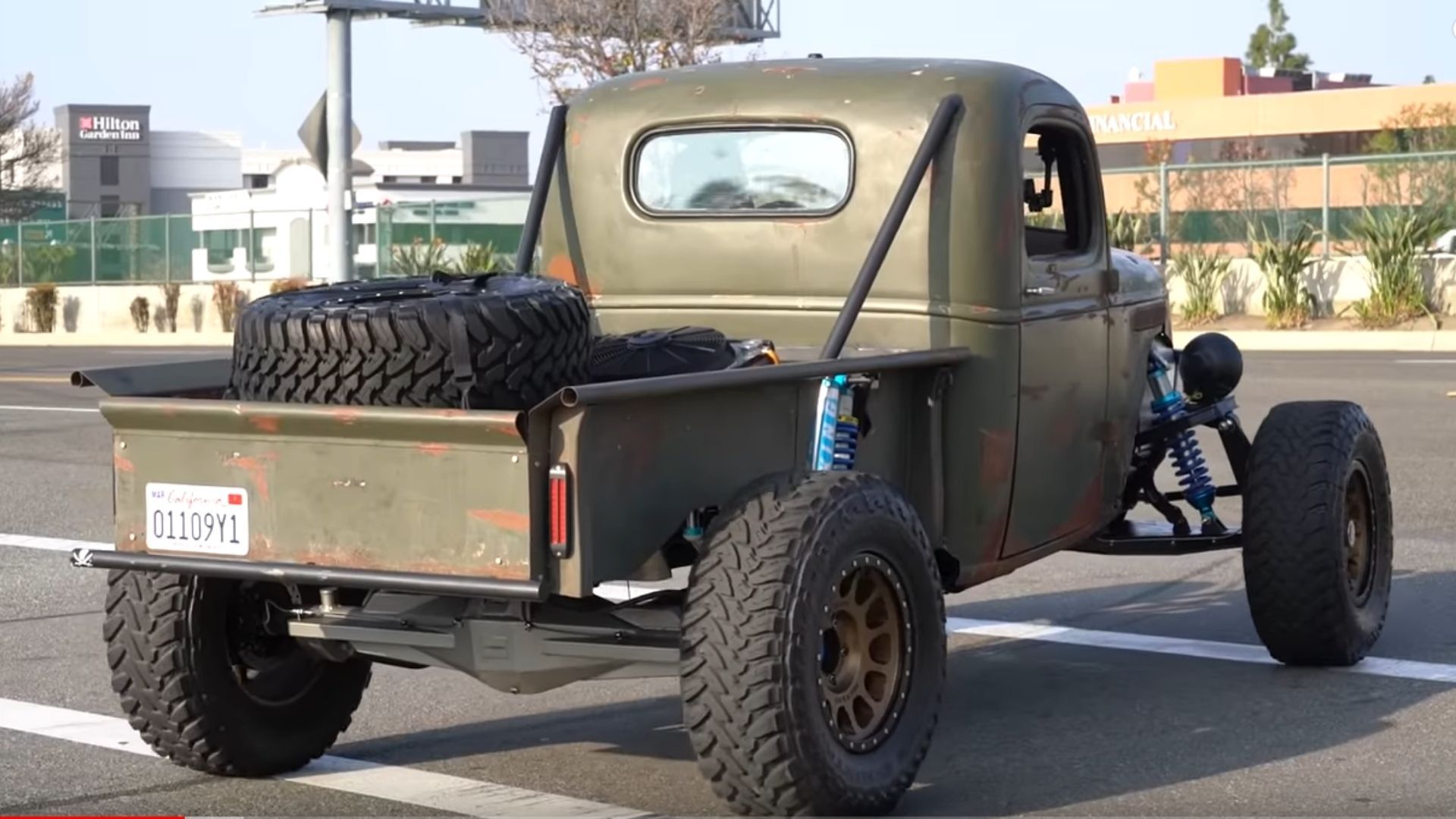 As any seasoned off-roader can tell you, suspension is just as important as the powertrain. This guy went big in that respect, using huge King coilover shocks with an external reservoir. The rest was custom-built by the guy's friend, who used the stock geometry from a 1998 Ford Ranger. As for travel, the owner says the front has about 14-16 inches worth, while in the rear it's about 21 inches. That's none too shabby.
While this certainly is a capable desert runner, the guy says he takes it to Cars and Coffee or Quarantine Cruises and hangs out with the hotrod crowd. That dual nature of the build is very cool and impressive. If you want to learn even more about the GMC truck watch the video.