Small, light, and charming is the name of the game for this week's theme.
---
In last week's installment of Own/Drive/Crush, we chose between a trio of European-flavored luxury convertibles. This week, we're doing something sort of similar, and yet entirely different. Read on.
Many of us cut our teeth on classic British roadsters. They're charming, they're fun, and they're occasionally frustrating, but we still long to have another one in the garage some day.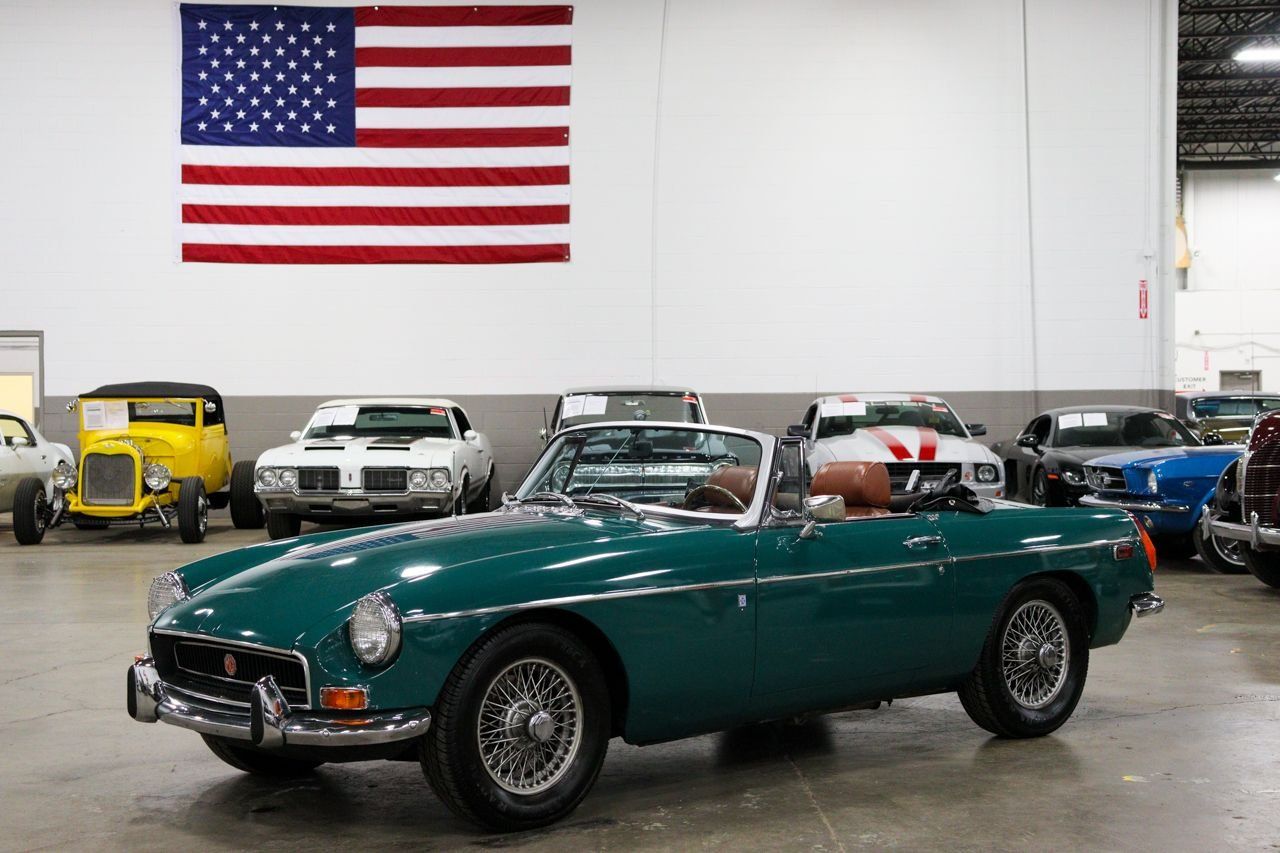 We were about twenty minutes into yet another session of online window shopping before we realized that this would make a great Own/Drive/Crush article. It's hard to pick a favorite when it comes to these lightweight two-seat roadsters, but we'll try our best for your sake.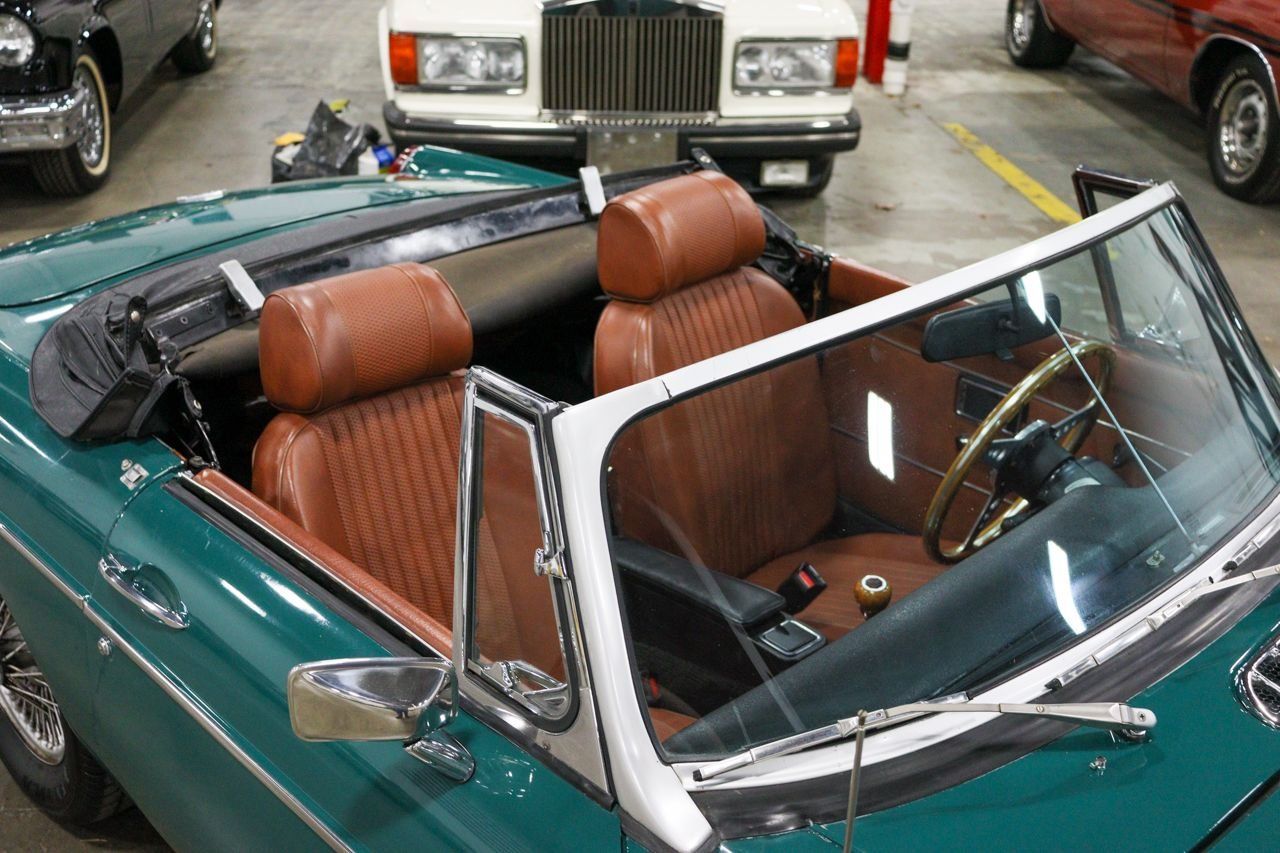 The first car up for consideration is this 1972 MGB Roadster ($15,900). It's an unusual, yet captivating shade of green that's set off nicely by the brown interior, wire wheels, and chrome bumpers. Indeed, this is one of those cars that would show up next to the dictionary definition of "British roadster."
Unfortunately, the MGB's underpinnings are pretty archaic. You're looking at lever shocks and a live axle, with an engine that's anything but remarkable. The body shell itself though, is an impressive bit of design, and features  an early application of impact-absorbing crumple zones. The ergonomics are nice, too, and it's overall very comfortable.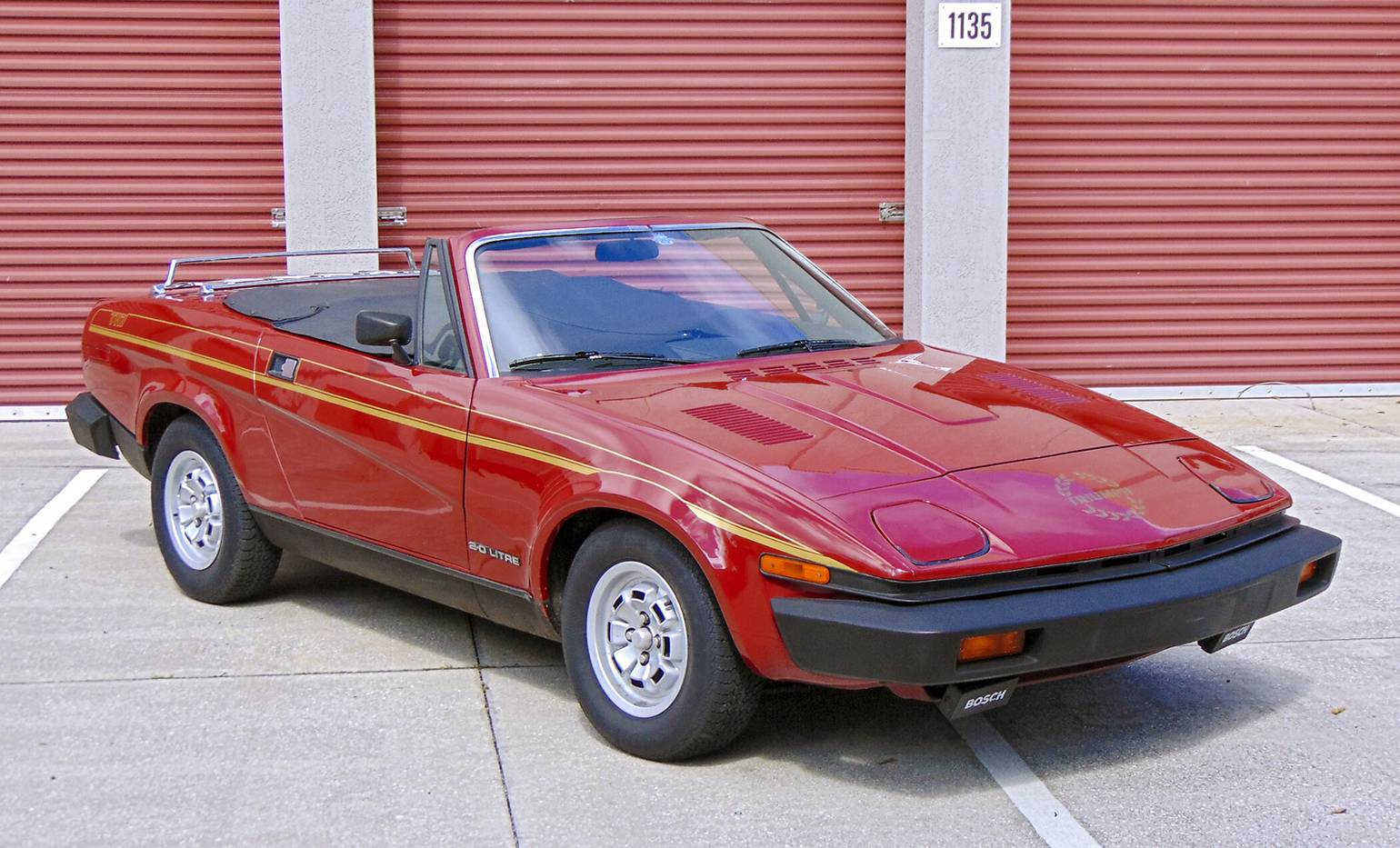 The MGB is tradition personified, and this 1980 Triumph TR7 ($6,800) marks a major departure. It wasn't long after the release of this unusual, wedge-shaped car that the era of the British roadster came to an end.
Some aspects of the TR7 – most notably, the body – are futuristic (by late '70s standards), while other parts of its construction seem to be lifted straight out of the British Leyland parts bin.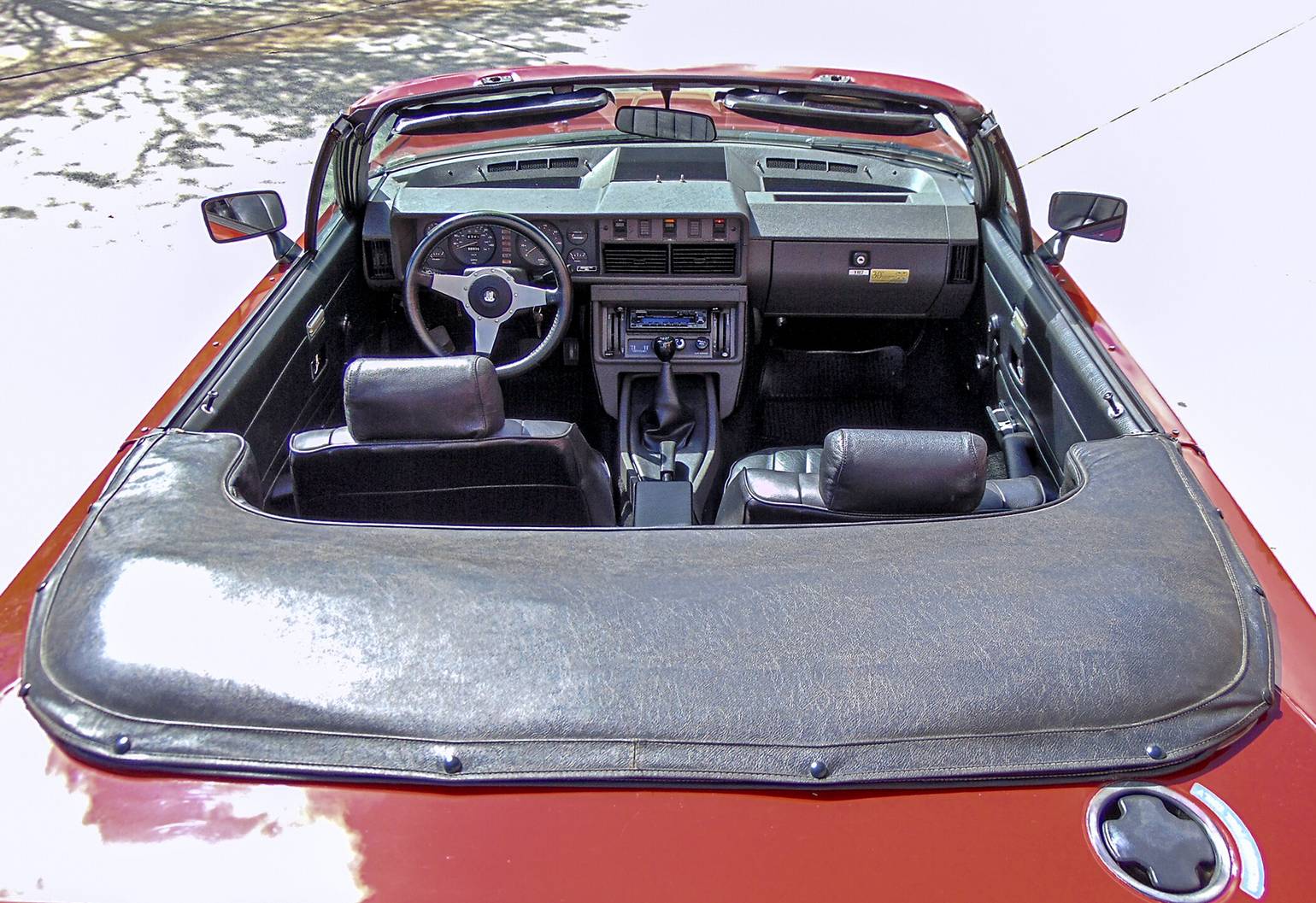 The TR7 was praised when it was new, for just about everything besides it controversial styling. It was an attempt to modernize a well-worn concept, and its level of success in that regard largely depends on who you ask.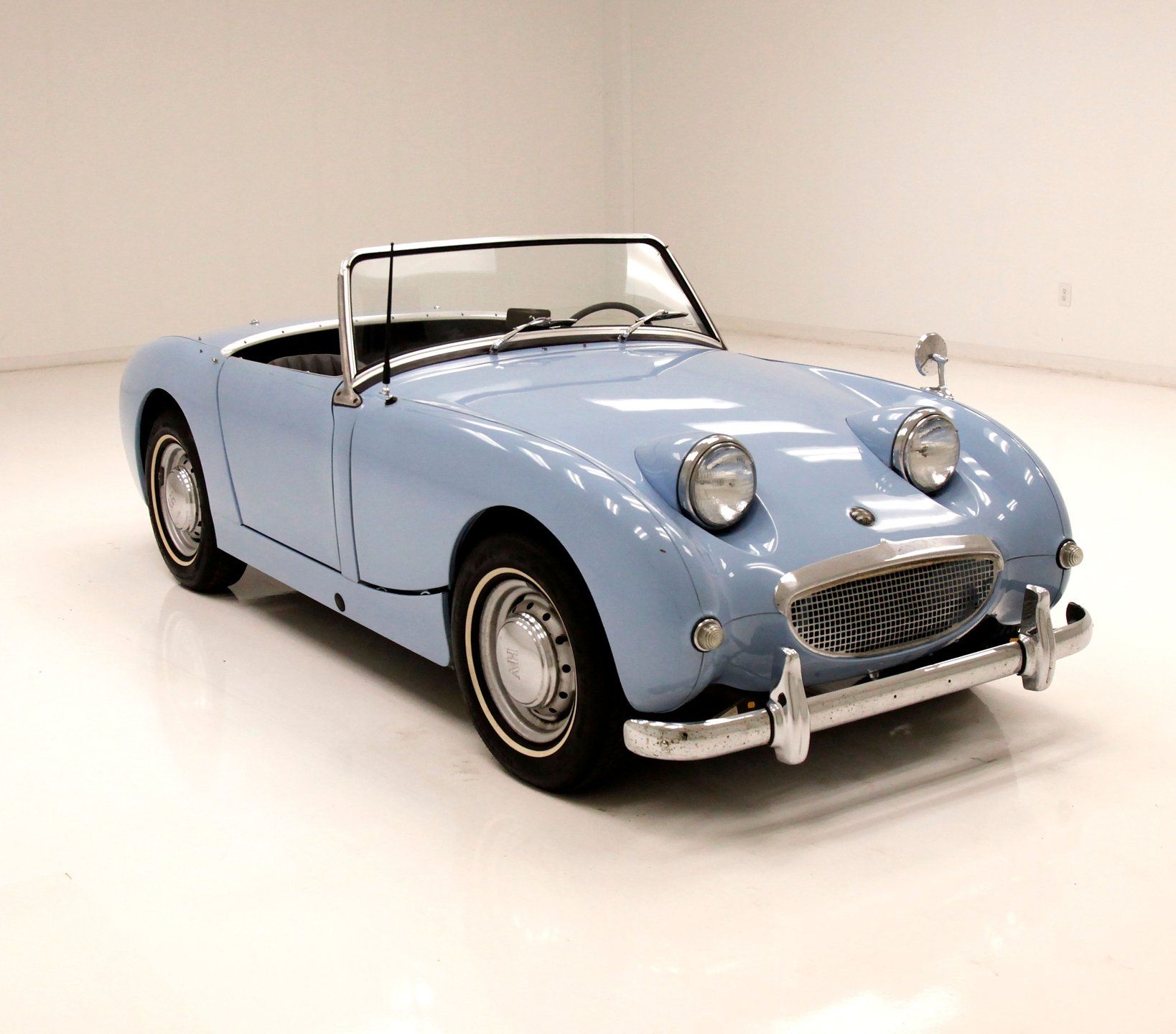 Finally, let's look at what may be the happiest car of them all – a 1961 Austin Healey Sprite. It's small, it's cute, and it smiles at you every morning. What more could you want?
Hopefully, not too much more, as there isn't a whole lot here. This car is tiny, even by British sports cars standards. It's powered by a 948cc engine, fed by a pair of single-barrel carburetors, and it stops thanks to drum brakes at all four corners.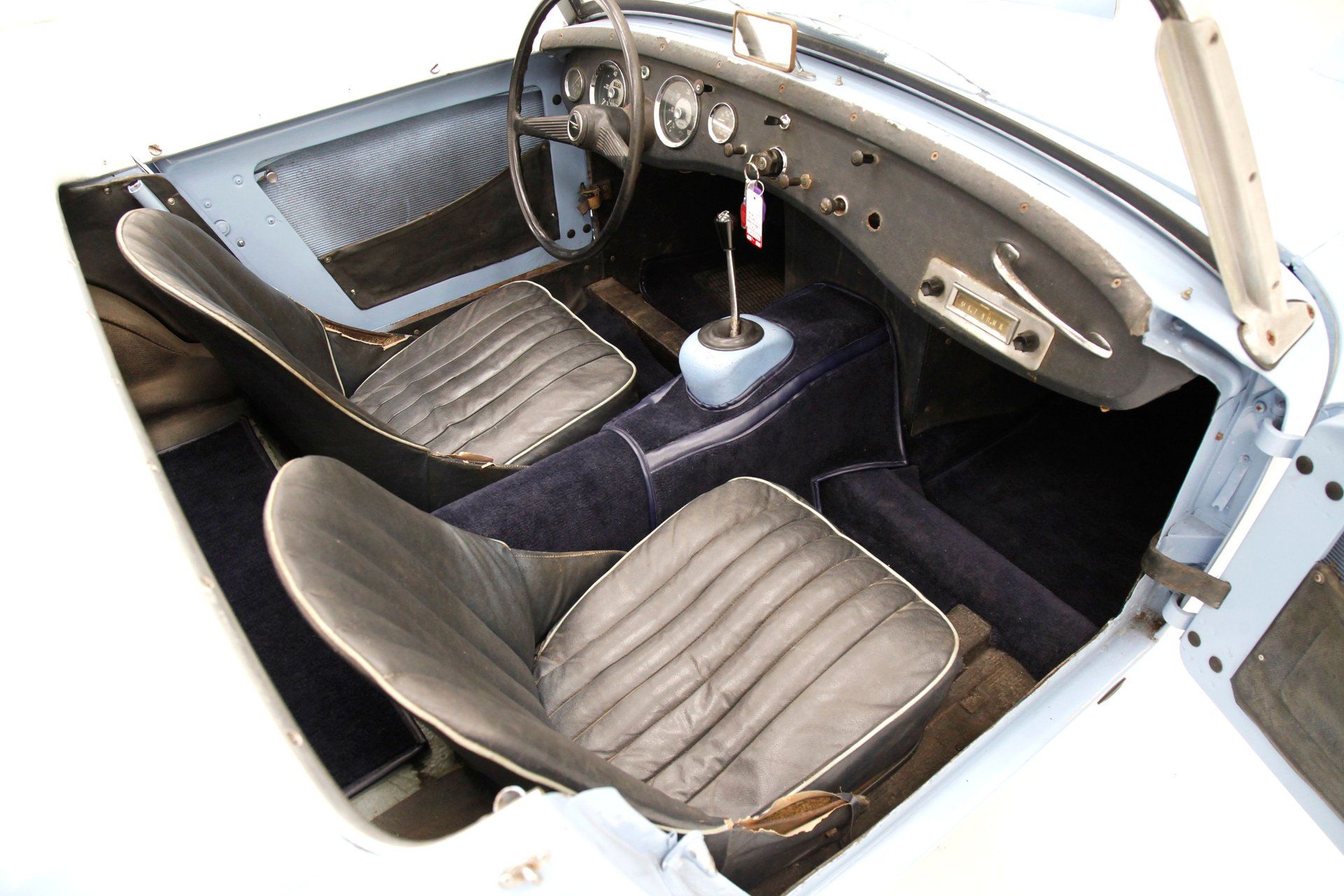 Weather protection is minimal, as is the rest of the interior. This is about as pure as it gets when it comes to the sports car experience. Oh, your sports car has side windows and exterior door handles? What are you, some kind of poser?
So, which one would we pick to own, and which one would we send to the great salvage yard in the sky? To us British cars are all about the experience. We'd like to drive the Sprite, at least one. How could you say no to that face?
As for the TR7, we can't get over the styling, so that one is firmly in the Crush category – sorry, Triumph fans. That means that the '72 MGB – one of the best-selling sports cars of all time – is the one we're picking for our fantasy garage. Over half a million sports car fans can't be wrong, right?