This might be the classiest '80s Camaro ever.
---
Fox-body Mustang convertibles are a dime a dozen, but we rarely see third generation F-body droptops. When we do, we certainly pay attention.
This maroon and gold 1988 Chevrolet Camaro convertible is an eye-catcher any way you slice it. This one has been dressed up as a handsome IROC-Z tribute.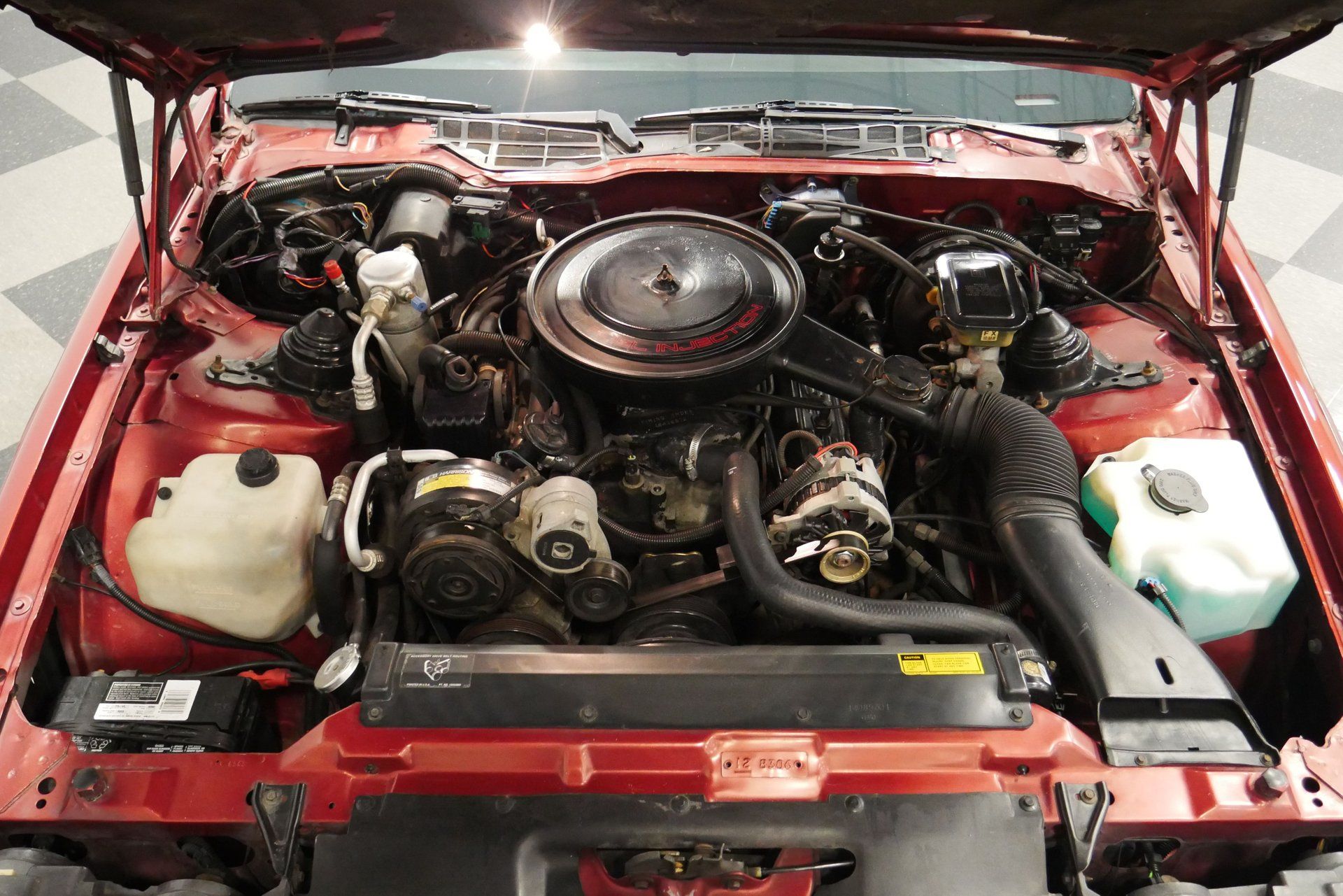 It's powered by a 5.0 liter, 305 cubic inch TBI V8. We'd like to have seen a TPI motor under the hood, but that's just us nitpicking. Shifting duties are handled by a 700R4 automatic.
This car has been treated to a recent service, and all of your belts and hoses are fresh, too. This thing's good to go.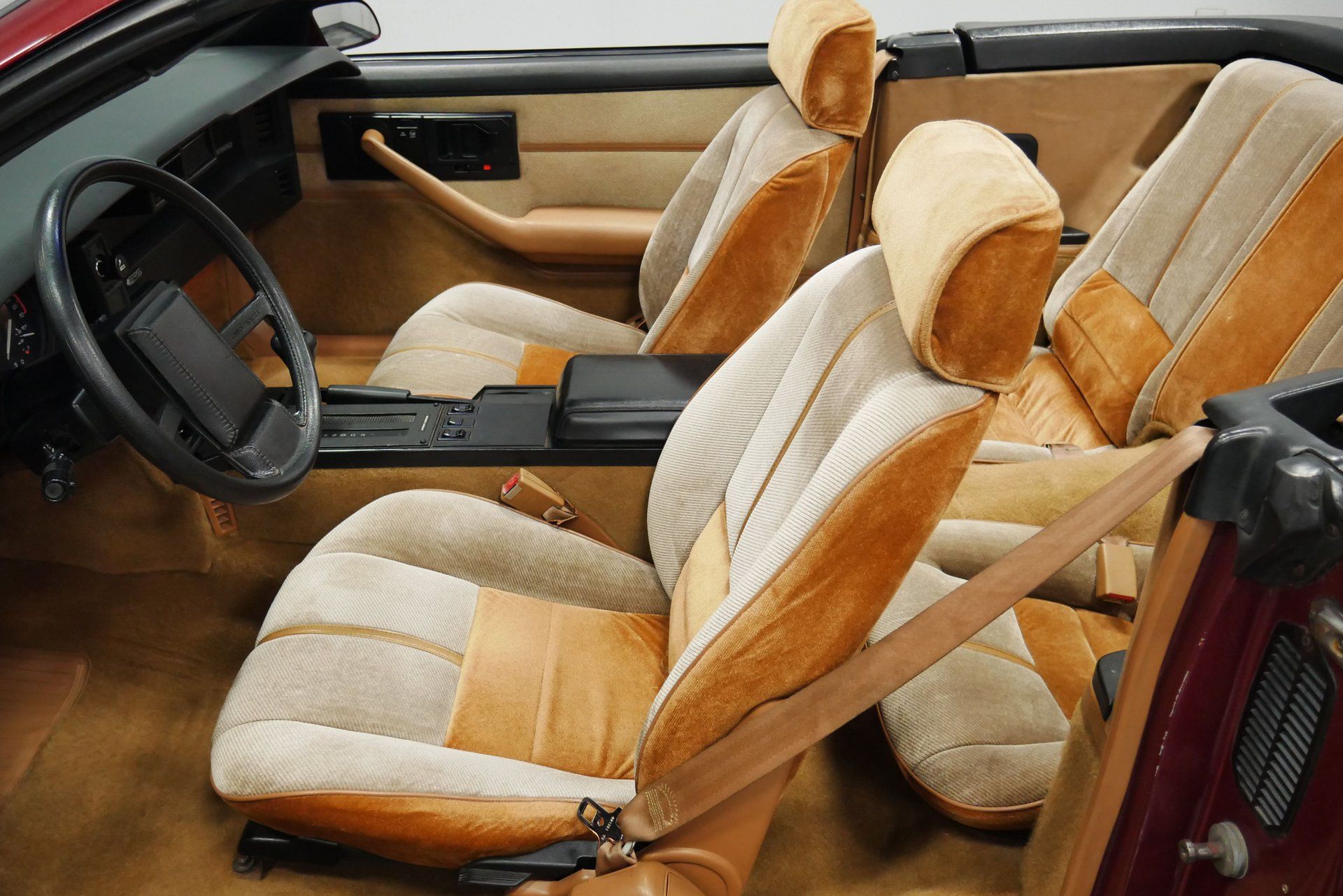 This Camaro has all the goodies you'd expect out of a nice cruiser – air conditioning (converted to R134a), cruise control, and power everything. We'll have to dig out our Poison and Mötley Crüe tapes for the Delco AM/FM cassette stereo.
The two-tone tan cloth interior presents beautifully, and it looks like a nice place to spend time. At least you won't have to worry about leather sticking to your thighs if you leave the top down on a hot summer day.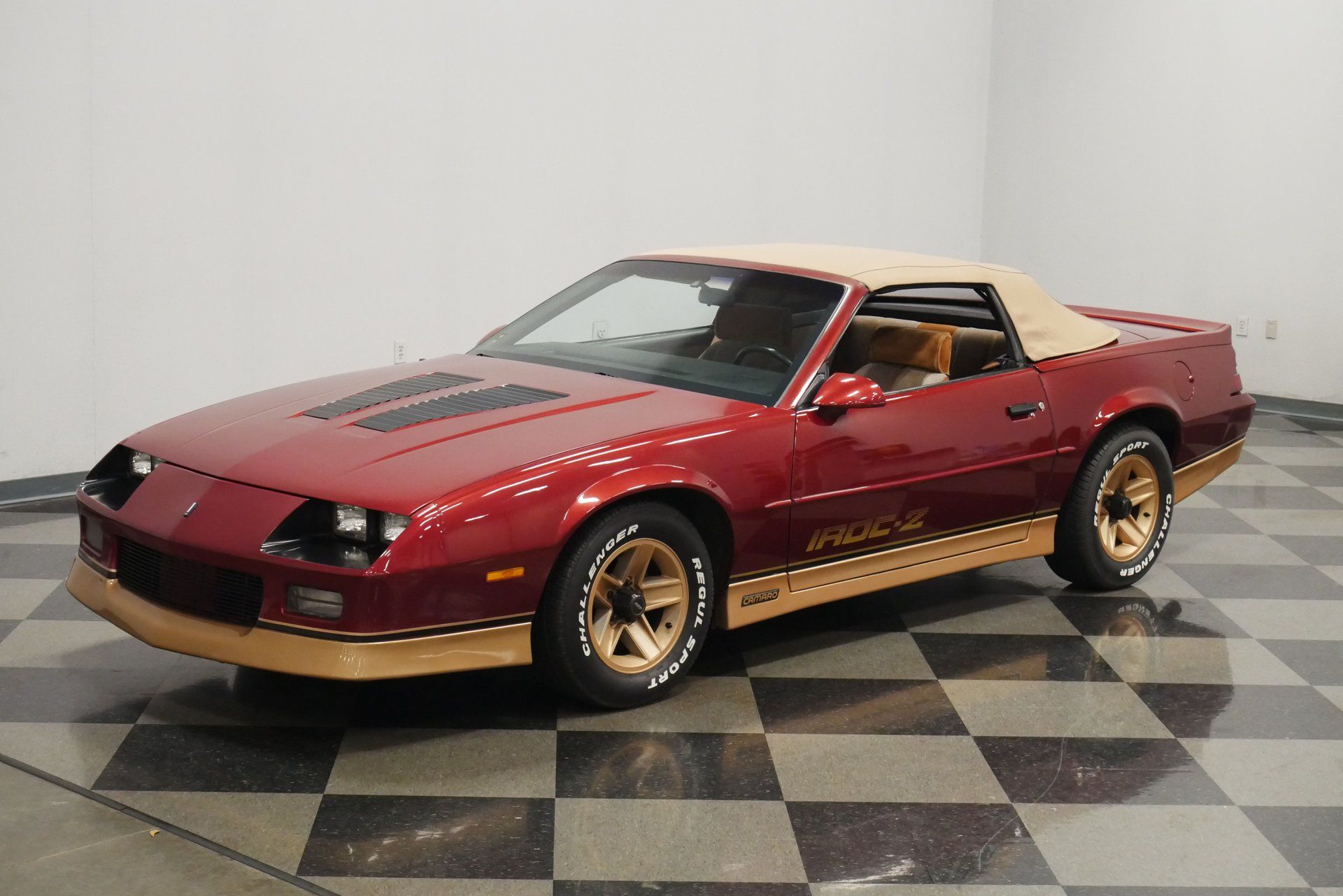 The tan top and gold five-spoke wheels set this Camaro off perfectly, in our opinion. To us, this Camaro strikes the perfect balance between aggressive style and subdued elegance. Yeah, we just called a third-gen Camaro "elegant." So what?
If this Camaro catches your eye the way it caught ours, you can find it right here on Motorious at Streetside Classics in La Vergne, Tennessee. For $19,995, it's one of the coolest third-gen F-bodies we've ever seen.