Once again, Duntov did what GM management refused to do.
---
You don't even have to like Corvettes to know the name Zora Arkus-Duntov, but we're guessing that even some of the most diehard 'Vette lovers have never heard of the only Corvette that actually bears Duntov's name. The "father of the Corvette" was responsible for helping to make the Corvette an American sports car icon, and after his retirement in 1975, he had one more trick up his sleeve: the 1980 Duntov Turbo Corvette.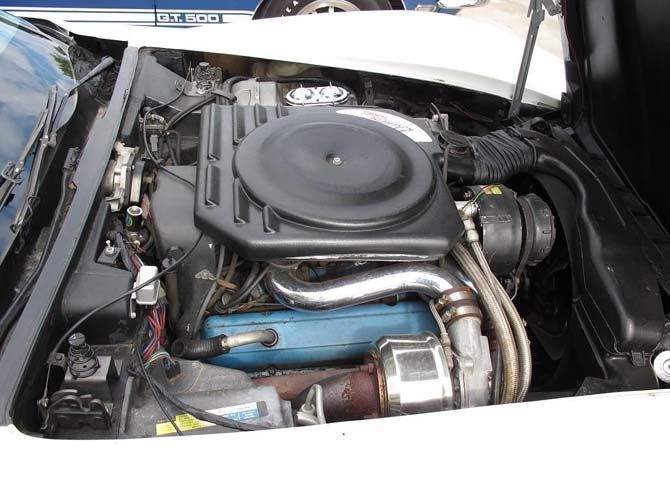 Duntov had spent years unsuccessfully lobbying GM management for a turbocharged or mid-engine Corvette, but after retiring, he teamed up with Ohio-based American Custom Industries to fulfill his dreams of a Turbo 'Vette in 1980. To create these tuned Corvettes, ACI used cars powered by the L82 350 cubic-inch V8 (and, for some reason, a four-speed automatic transmission), and bolted on a four PSI turbocharger boosting the factory's 230 horsepower – although there's no official output for the tuned engine.
Before the Duntov Turbo Corvettes, ACI had built custom-bodied Greenwood Corvettes, so it was well versed in giving the C3 a distinctive fiberglass body. The most obvious change was replacing the hidden headlights with inset, single-pod headlights, and since Chevy stopped making Corvette convertibles in 1975, the fact this one is a convertible is also special. Other styling changes included widening the fenders by six inches to accentuate the C3's already-curvaceous lines and a powerdome hood to hint at the extra power lurking under the hood. The only parts of the production C3 that carried over appear to be the rear bumper and the windshield frame.
ACI had planned to produce 200 of these Duntov Corvettes, but in the end, only 30 were made and it's believed this is the third of just 10 convertibles that were built. This one survives today with around 25,000 actual miles, and it carries the Corvette's most timeless color design: white paint with a red interior.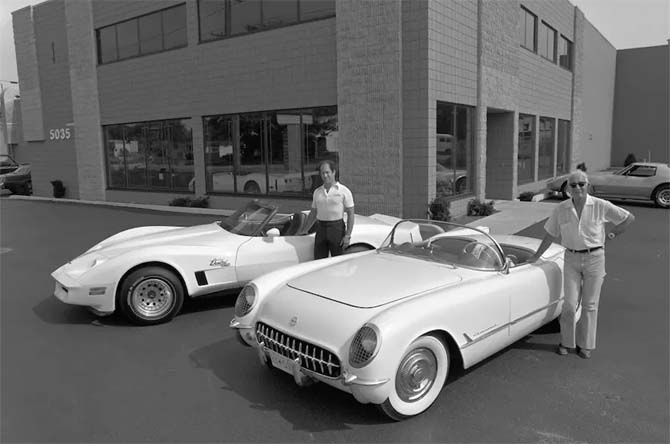 If you're looking for a classic Corvette that is rare and show-worthy, this 1980 Duntov Turbo Corvette is sure to impress even the biggest Corvette enthusiasts. Classic Auto Showplace has this ultra-rare Turbo 'Vette listed for $34,950, but you can click HERE to make an offer.