"The combination of high-end classic and high-tech electric vehicle will be available to buy for real."
---
The Volkswagen Type 2 is one of the hottest vintage models for Volkswagen these days, but this timelessly designed van is definitely poised to play an important role in the brand's future. VW already plans to introduce a new electric van with a retro styling similar to the iconic VW Bus, and last year, the automaker showed off an electric converted classic Type 2. Now, we're getting another look at an EV classic with the VW e-Bulli Concept based on a 23-window deluxe sunroof Bulli, which is sure to ruffle enthusiasts' feathers as these vans have been auctioning for six-figure prices lately!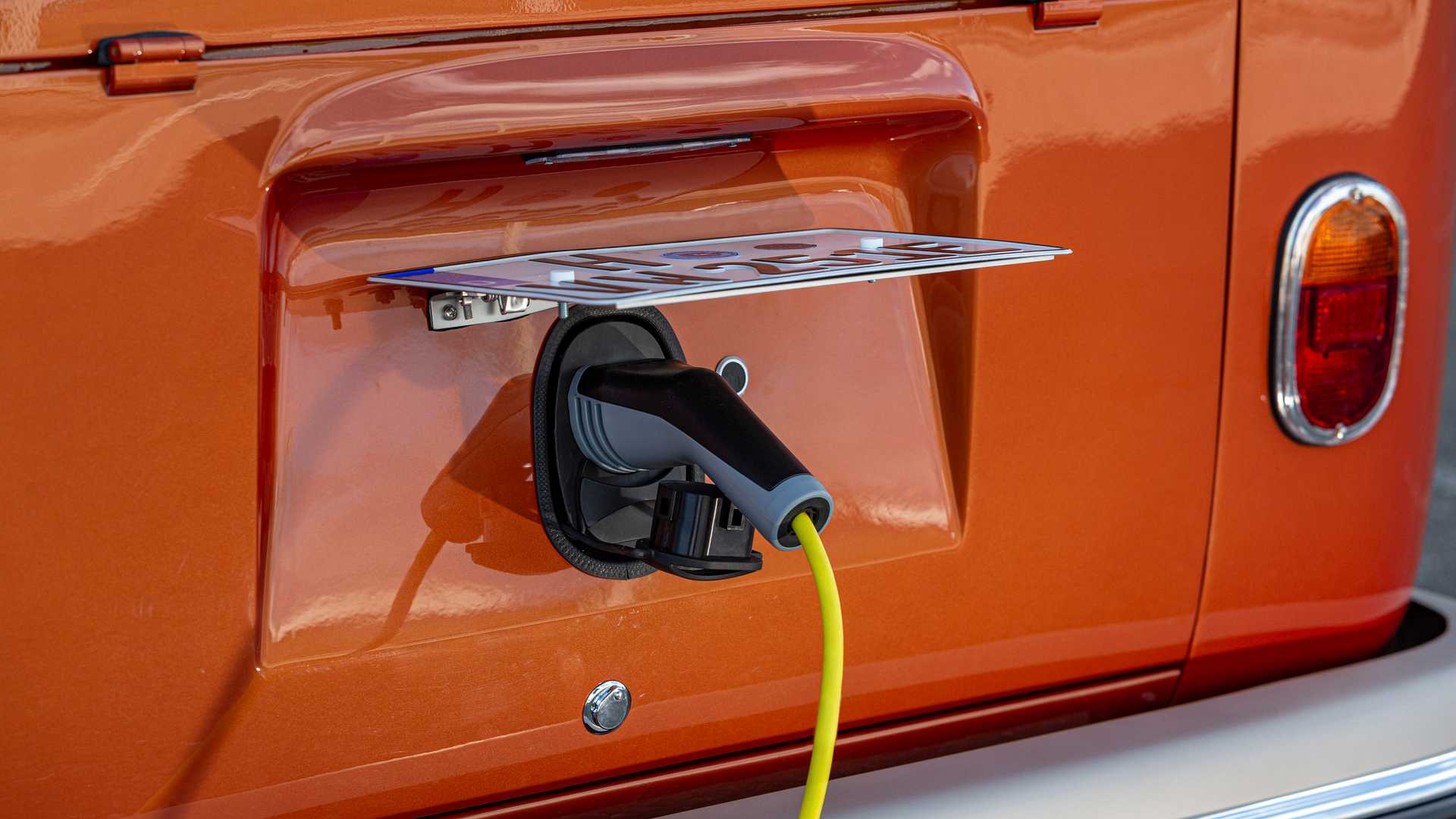 Although the Covid-19 coronavirus thwarted plans to reveal the e-Bulli Concept at the canceled Techno Classica 2020 show in Essen, Germany, that didn't stop the automaker from unveiling this electrified restomod virtually. VW teamed up with eClassics to swap out the original four-cylinder boxer engine with an electric powertrain that almost doubled the van's factory output while delivering a zero-emission driving range of around 120 miles. More importantly, Volkswagen Commercial Vehicles says that eClassics will make this concept a reality through both conversions (starting at 64,900 euros/$69,000 USD) and pre-assembled vehicles.
To go along with the modern drivetrain, Volkswagen fully restored the Bus, and finished it with a gorgeous two-tone paint job consisting of Energetic Orange Metallic and a matte Golden Sand Metallic. About the only indication that the e-Bulli isn't your typical Bus is the modern automatic shifter, and the rest of the interior has been restored with a stylish two-tone leather for the seats and a solid wood floor. Under the body, this Bus also received multi-link front and rear axles with adjustable shocks and coilovers as well as a modern rack-and-pinion steering system and four-wheel disc brakes.
From Toyota FJs and Ford Cortinas to new Mustangs and maybe even Camaros, the future of classics and enthusiast vehicles seems to be leaning heavily toward electrification, and a growing number of aftermarket companies are even getting in on the EV action. We already know that the Fédération Internationale des Véhicules Anciens (which translates to, International Federation of Ancient Vehicles), or FIVA, isn't completely sold on the idea, but what do you think about classic EV conversions?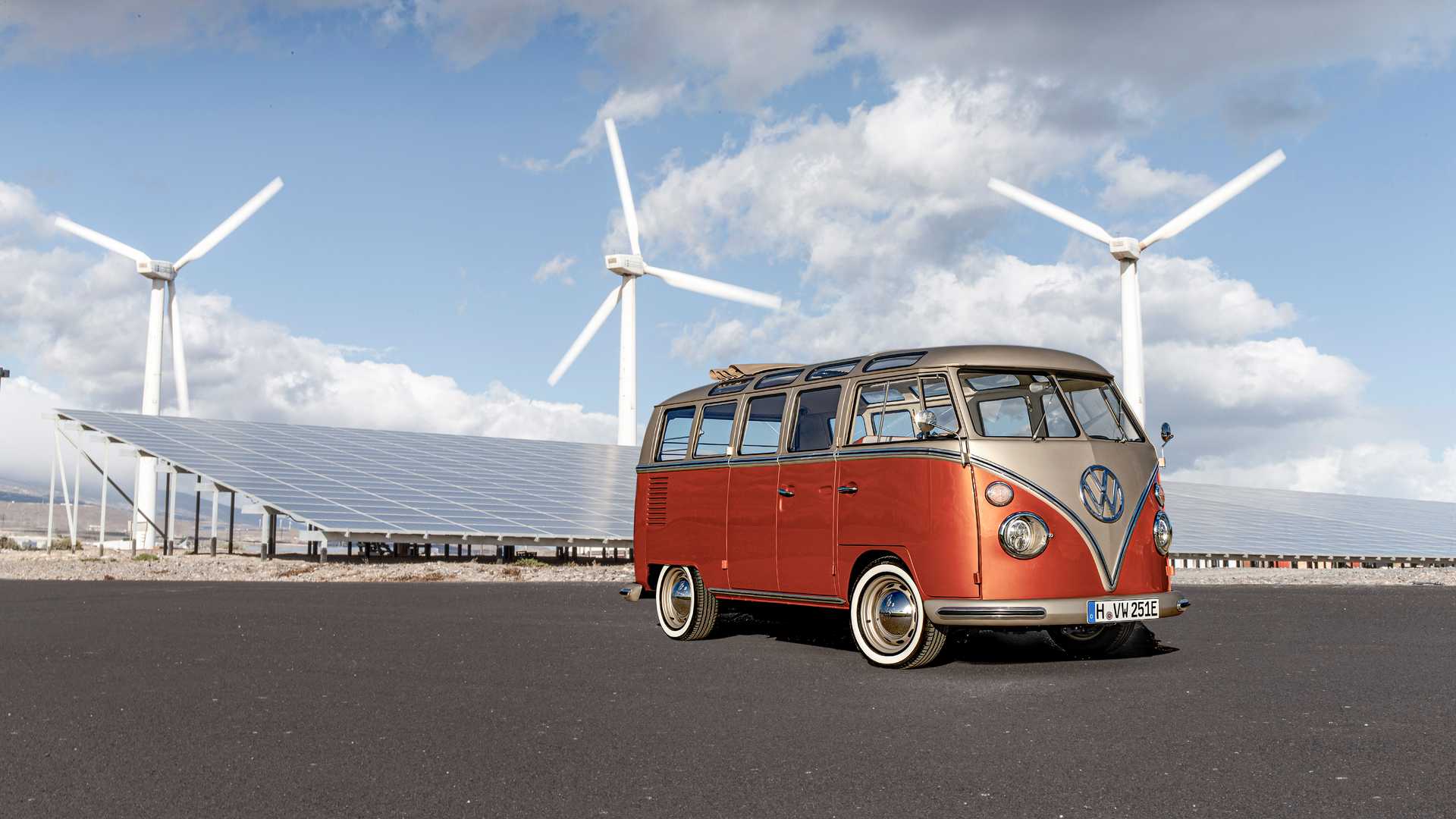 Source: Volkswagen Commercial Vehicles
Related Articles...