Police are asking for the public's help…
---
We tell people all the time to keep their vehicles out of sigh in a secured facility instead of just parking them in the driveway. While that certainly helps cut down on theft, it's certainly no guarantee someone who doesn't want to make a living honestly won't still help themselves to your stuff. That's exactly what happened in Bertrand, New Brunswick, Canada recently as some suspects broke into a warehouse, stealing two Camaros and a truck.
See the Chevelle stolen from a sports broadcaster in Detroit here.
Thankfully, a 1982 Chevy Camaro Indianapolis 500 Pace Car which was stolen from the warehouse was recovered later in Four Roads, New Brunswick. However, the silver 2002 Chevy Camaro convertible with license plate GFT 322 and VIN 2G1FP32K922153640 as well as a turquoise 1990 Chevrolet C1500 pickup truck with New Brunswick licence plate CKB 719 and VIN 1G1AP87H8CN129422 are still missing.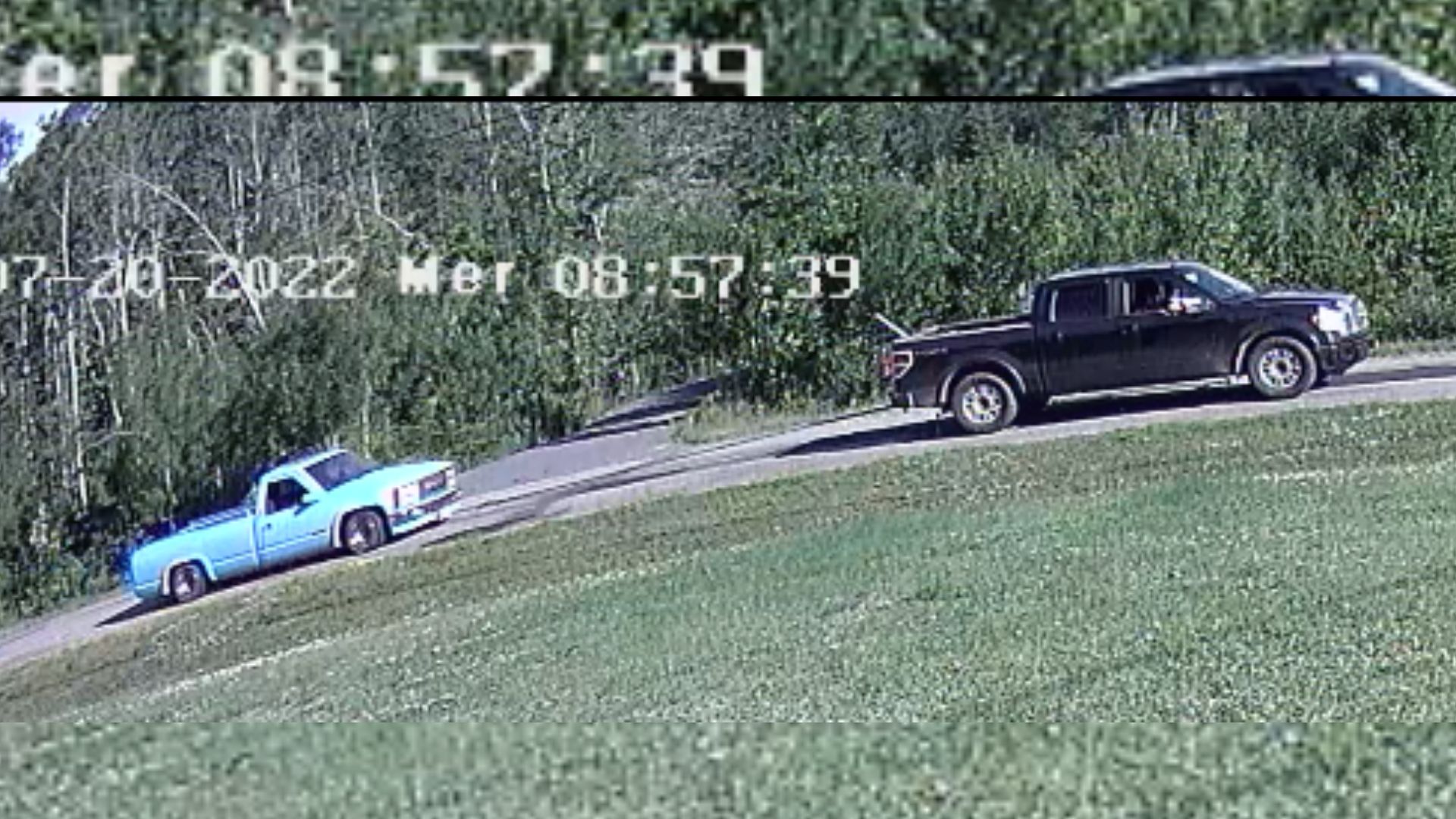 According to a Caraquet RCMP press release from July 28, the heist took place about 9 am on July 20 at a warehouse located on Rue Pinet. Whoever did the job apparently broke a window to get inside the warehouse. Sometime in the process of boosting the three vehicles, they also "significantly damaged" one of the exterior walls. Immediately what comes to mind is they hit the wall with one of the rides while maneuvering it around.
Police say the suspect(s) towed away the Chevy pickup using a black Ford F-150, which you can see in screen capture of surveillance footage. Sadly, with how common F-150s are that might not be much to go on. Still, the public is being asked to help if they have any information about these vehicles or the suspect(s).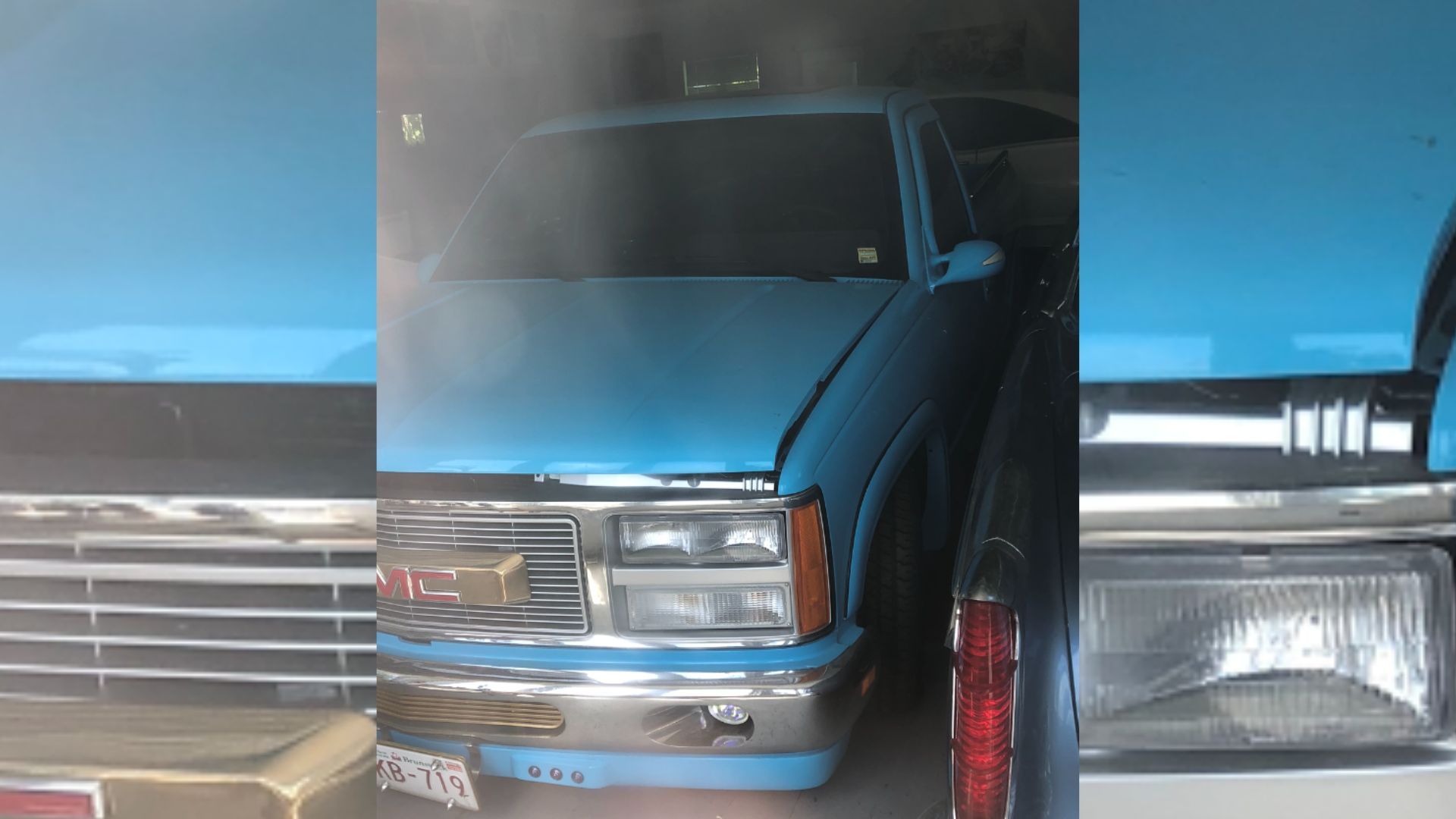 If you have any information that might help with this case, contact the Caraquet RCMP at 506-726-5222.If you're concerned about turning over your personal information to authorities, you can contact Crime Stoppers by calling 1-800-222-TIPS (8477), by downloading the secure P3 Mobile App, or by Secure Web Tips at www.crimenb.ca.
Photos via RCMP New Brunswick