Some just can't handle the power…
---
Some thieves in Novi, Michigan swiped a C8 Corvette from an unnamed dealership on July 15, leading police on a short chase which ended in a big crash. The incident started when police received an OnStar alert at about 10:10 am. With OnStar providing police with location updates, officers were able to track down the sports car at about 10:35 am.
This isn't the first C8 Corvette stolen from a dealership. Check out another here.
That's when officers turned on their emergency lights, signaling for the driver to pull over and surrender. Instead of doing the smart thing, realizing he was caught, the guy decided running for it was the better option. Unfortunately for him, the C8 Corvette's performance outstripped his driving skills and he crashed big.
When police caught up with the smoking sports car, the passenger-side fender looked to be obliterated and the front wheel was no longer there, indicating the C8 Corvette likely clipped one of the many cars parked on the side of the road. That impact was enough to flip the Chevy around until it was pointing the other direction, the rear hatch knocked open and pointing up in the air.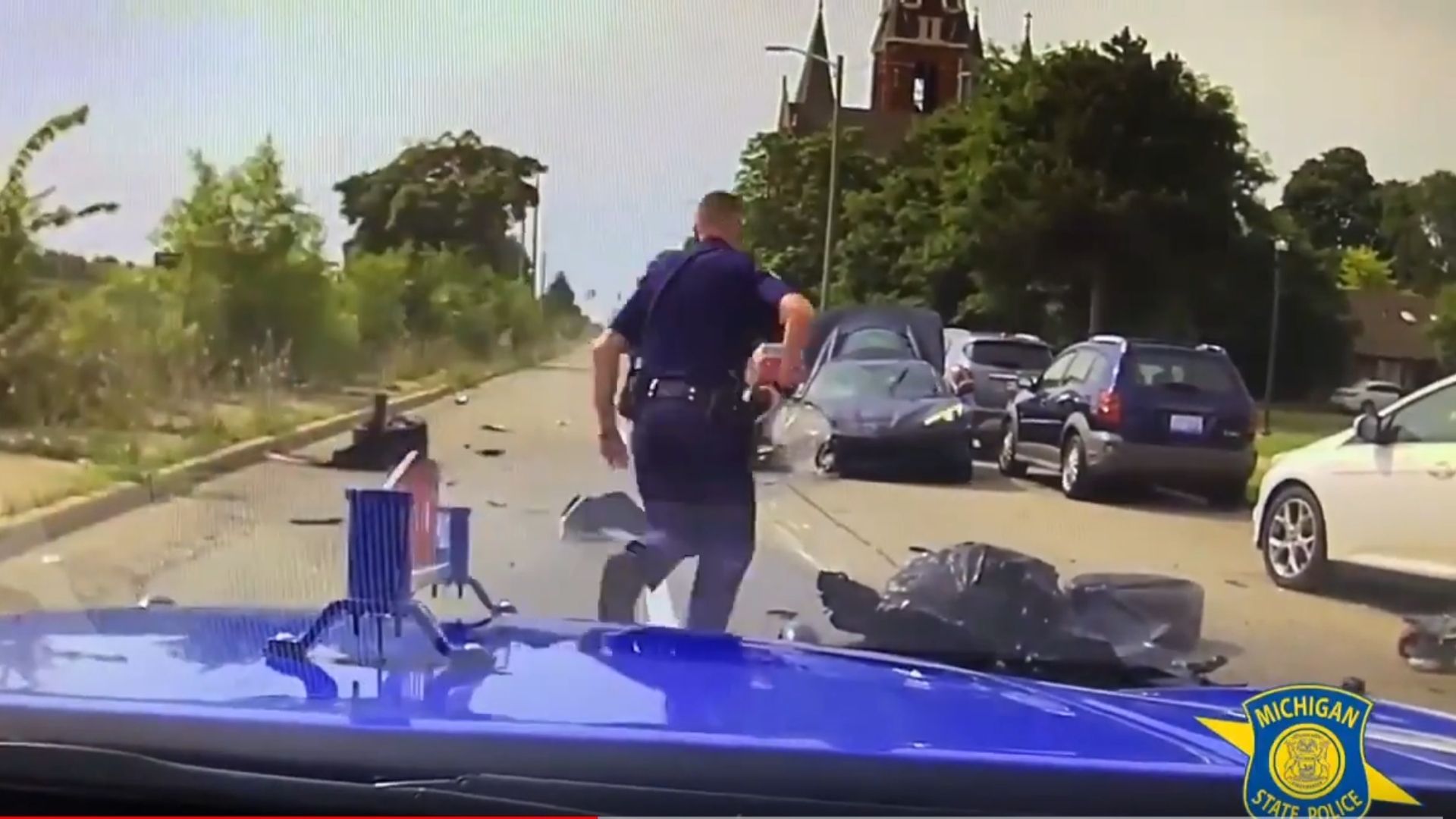 Showing the kind of grit which would be better applied to legitimate business activities, the two suspects jumped out of the Corvette and fled on foot, determined they still weren't done. However, police were swarming the area by that point. Both were chased down and arrested.
Somehow, during that crazy chase and crash, nobody was injured. That alone is a miracle. However, the dealership is now out a C8 Corvette at a time when they're fetching top dollar thanks to sky-high demand. We've seen with the growing crime wave across the country dealerships have been favorite targets of criminals. While each dealership needs to figure out its own security, now might not be a bad time to invest in a better, more secure way to store the many keys, both for vehicles being sold and for those left in the service department overnight.
Source: Fox 2 Detroit