We hate seeing this sort of thing…
---
A sudden fire in Cypress, Texas burned out several classic cars and a part of the building. According to a local report, it all happened at about 10 pm on February 4 while the owner, who lives across the street, wasn't present. Now it looks like the cars might be scrapped, although that remains to be seen.
You have to see this Dodge Challenger Hellcat Redeye hearse here.
Officials say the structure that burned was a large garage, not a house. According to the owner, who was interviewed by a local news station, he not only lost multiple classic cars in the blaze but also an ATV and tractor. An official said there were multiple tractors and ATVs, so it's not clear which is correct. Whichever way it is, that gives you a feel for the size of the garage if it fit all those vehicles inside.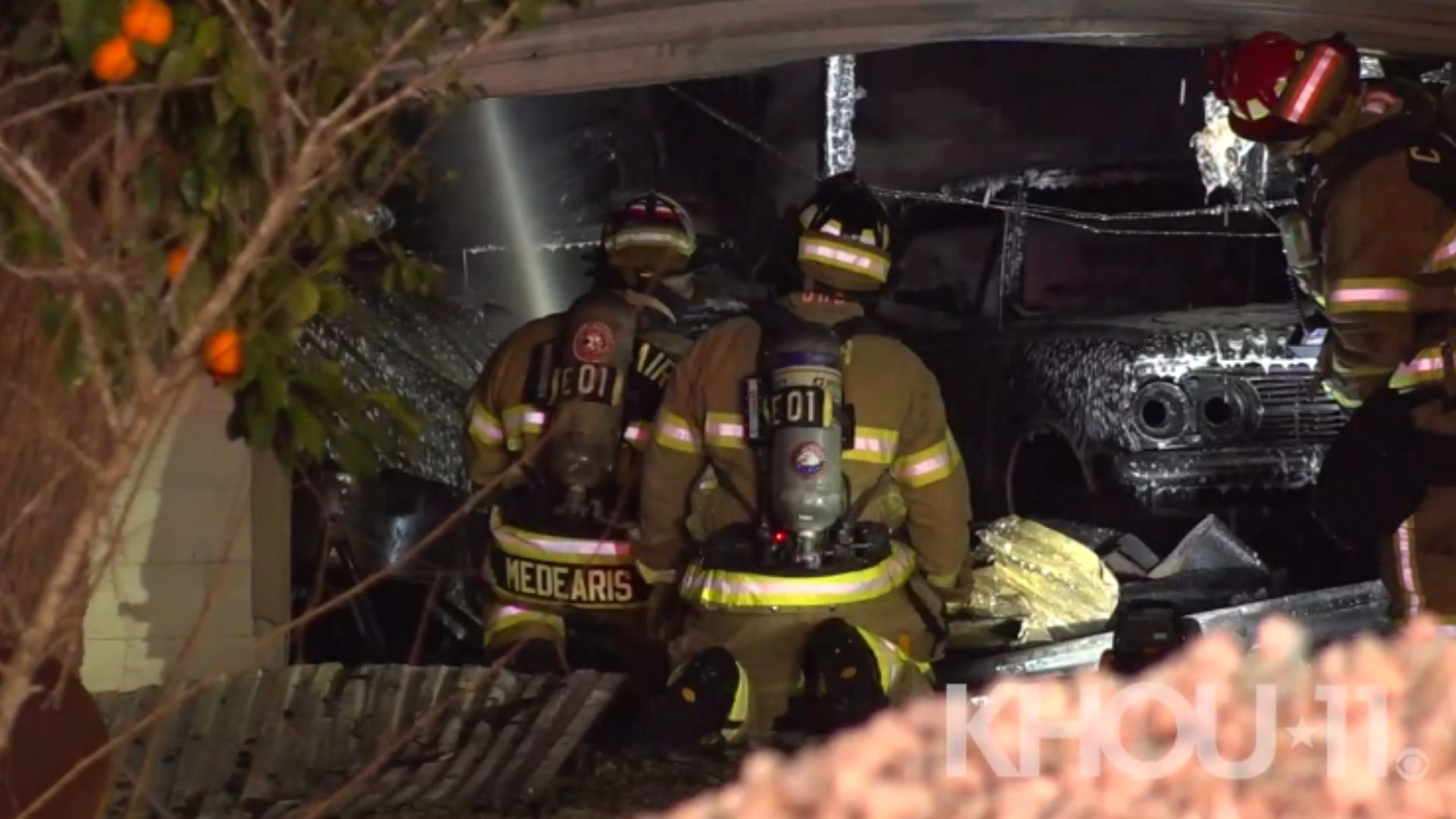 Just because the cars have been badly burned doesn't mean they necessarily have to be crushed. We've seen other classic vehicles burned in fires brought back to life by the owner, although it requires considerable effort and money to pull that off.
The cause of the fire is under investigation and authorities wouldn't speculate about it to local media. However, they did disclose that fire hydrants in the area weren't functional, so tankers had to be brought in to fight the blaze. While fighting the fire, the ceiling and roof of the structure collapsed, which might have caused additional damage to the cars.
While it's sad to see classic cars ruined in such a violent way, at least nobody was hurt, including the firefighters as they put out the blaze. Still, the owner is undoubtedly disappointed and probably heartbroken at the loss, especially if he's had the cars for a long time and there's considerable sentimental value tied up in them.
Source: KHOU