Is this ridiculous or a sign of things to come?
---
Prices for well-sorted first-gen Tesla Roadsters have been soaring lately, shocking many who haven't been paying attention to that niche of the collector car market. With the Tesla brand gaining more and more of a following and commanding immense financial might, it seems many now regard the company's earliest efforts at a commercial EV as highly collectable.
Check out Elon Musk's car collection here.
According to Hagerty's Valuation Tool, a 2008 Tesla Roadster in "Good" condition will fetch about $90,000 on the market. That's shocking, considering MSRP for a base Roadster back then was $98,950. In other words, values still haven't surpassed original selling prices, but if trends continue that will change soon enough.
Consider this: back in 2018 a Tesla Roadster sold on Bring A Trailer for just $38,000. Sure, that particular car had 77,400 miles on the clock and had a refurbished battery, but it would probably sell for far more right now. For example, a 2008 Signature 100 Edition sold on Bring A Trailer back in May for $212,071.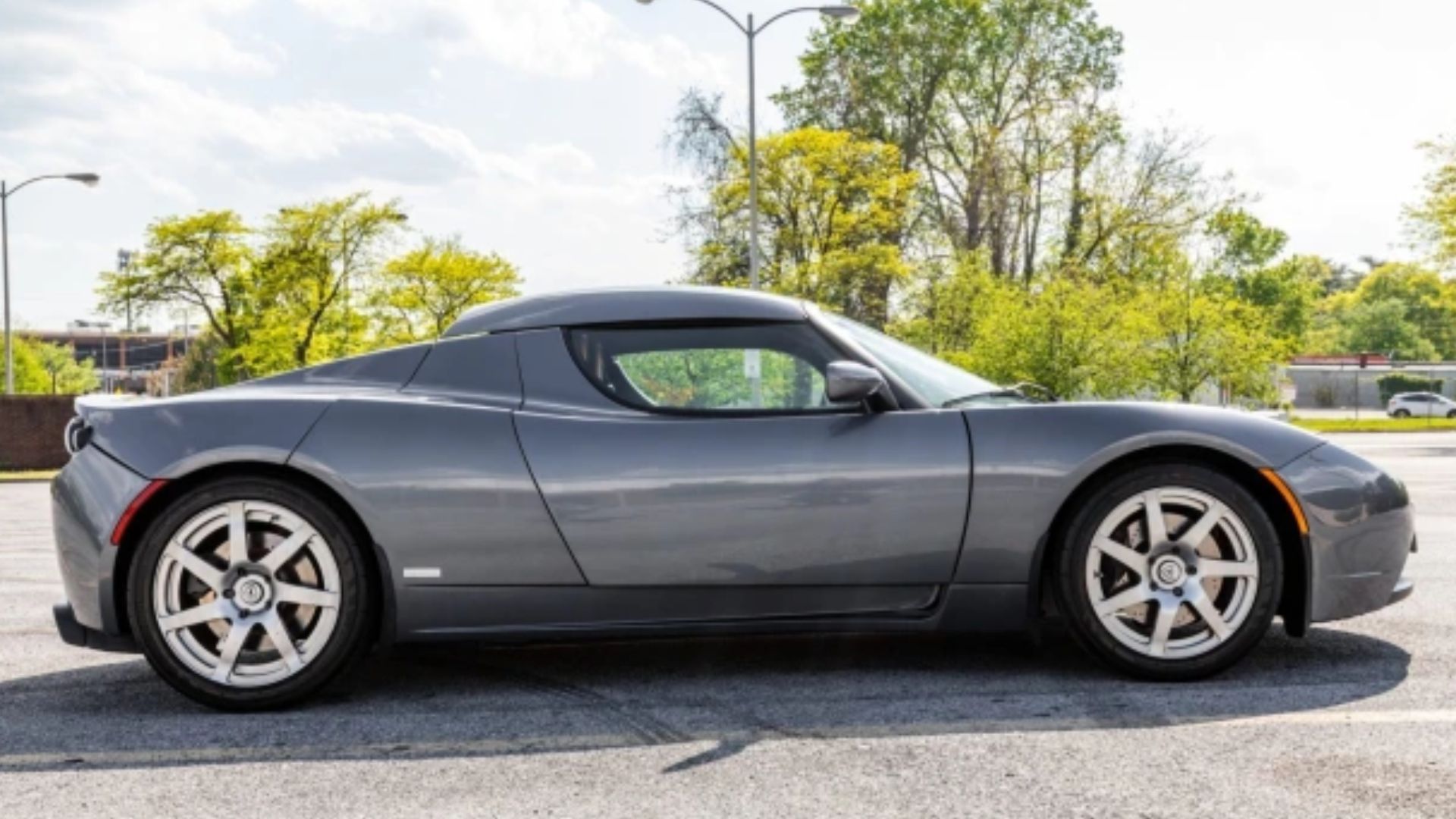 Fueling first-gen Tesla Roadster prices in part is scarcity. Only about 2,450 were manufactured from 2008 to 2012, so they're not exactly sitting all over the place. For a while, the little EV was the butt of many jokes, including an infamous spot on Top Gear. But who's laughing now?
One of several factors driving up prices is the same one affecting the entire market: overall scarcity. With a shortage of new cars thanks to supply chain kinks, the value of many used vehicles has seen incredible inflation. There's plenty of speculation about what's going to happen in the near future, but the higher prices might be here to stay.
Also, as Tesla continues to grow in influence, many want to experience its first effort to transform the industry. Musk has previously hinted that he wasn't the least bit satisfied with the first-gen Roadster, primarily because it was a repurposed Lotus. However, collectors seem to have a different view of the vehicle.
Images via Bring A Trailer