The boys shared a love of cars, and after one of them passed, his brother decided to restore a car in his memory.
---
Jaden Chalmers was an 18-year-old with a love of cars and close relationship with his little brother, Brandon. Jaden was a good big brother who knew how to listen to his little brother, and they both had a passion for vintage cars and trucks. Several years ago, the boys uncovered a 1988 Chevrolet Caprice Classic Brougham on their uncle's estate, and now it's up to the little brother to restore it.
Watch the latest Motorious Podcast here.
"It was used in the 1988 Olympics as a ferry car for all the judges and the officials," Brandon said. "My brother said that was the car he wanted to work on."
The brother would start digging into their new labor of love, until Jaden died in a car accident in September. Now faced with the loss of his brother, Brandon has decided that the car they were going to restore together will still go on to get a proper overhaul to return it to its former glory, giving Brandon a new sense of purpose.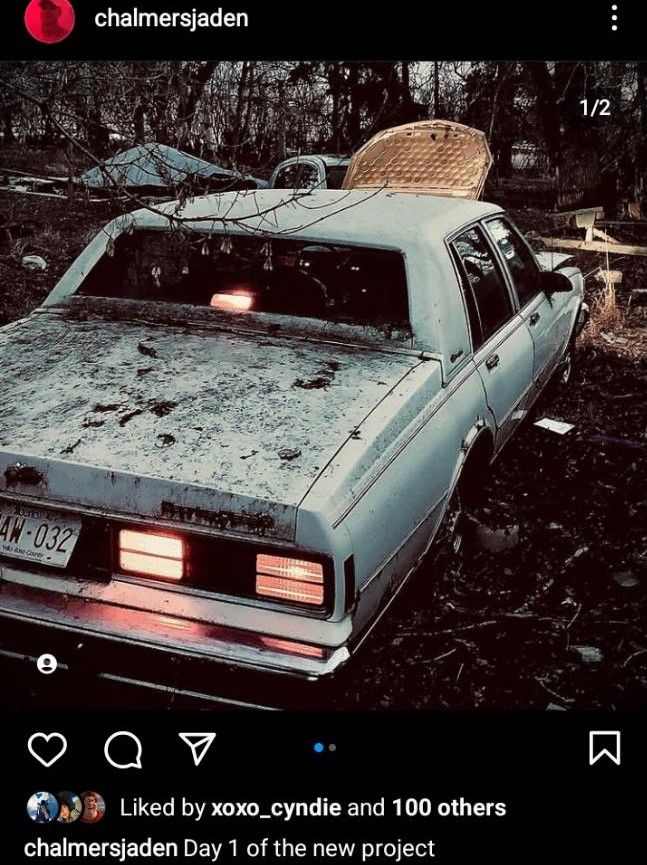 "I decided, as a tribute car, I'm going to build the car that he wanted to build and I'm going to finish it for him."
Friends are going to jump in and help out too, and a GoFundMe has been established to help pay for some of the work.
"I've already prepped the hood [and under it] I'm going to get a picture [of Jaden]," he said. "It will be like a memorial picture and because I do a lot of car meets, when I park it, I can flip up the hood and it will have a picture of him right? It will be like he's always with me."