It stalks in Hellcat territory…
---
Shawn Davis of AutotopiaLA checks out an absolutely killer supercharged '40 Ford Deluxe built by Timeless Kustoms and it's absolutely, mind-blowingly good. At just a glance, most people wouldn't suspect some classic-looking vehicle like this to be laying down serious power, but this thing might give a Dodge Hellcat a run for its money.
Check out the best LS-powered vehicles on Motorious here.
Helping put 700-horsepower down is a 415ci LS V8, which we're well aware is blasphemy and also a popular option on these sorts of builds. Ford fans can complain about that and speculate why they didn't use a Coyote, but we see LS motors in Fords all the time, so what're you gonna do? Anyway, bolted up top is an Edelbrock 2300 Supercharger, which they have running only 6 pounds of boost, so they could definitely turn that up if desired. A custom-built 3-inch exhaust snakes through the crammed chassis, giving this car a nice rumble.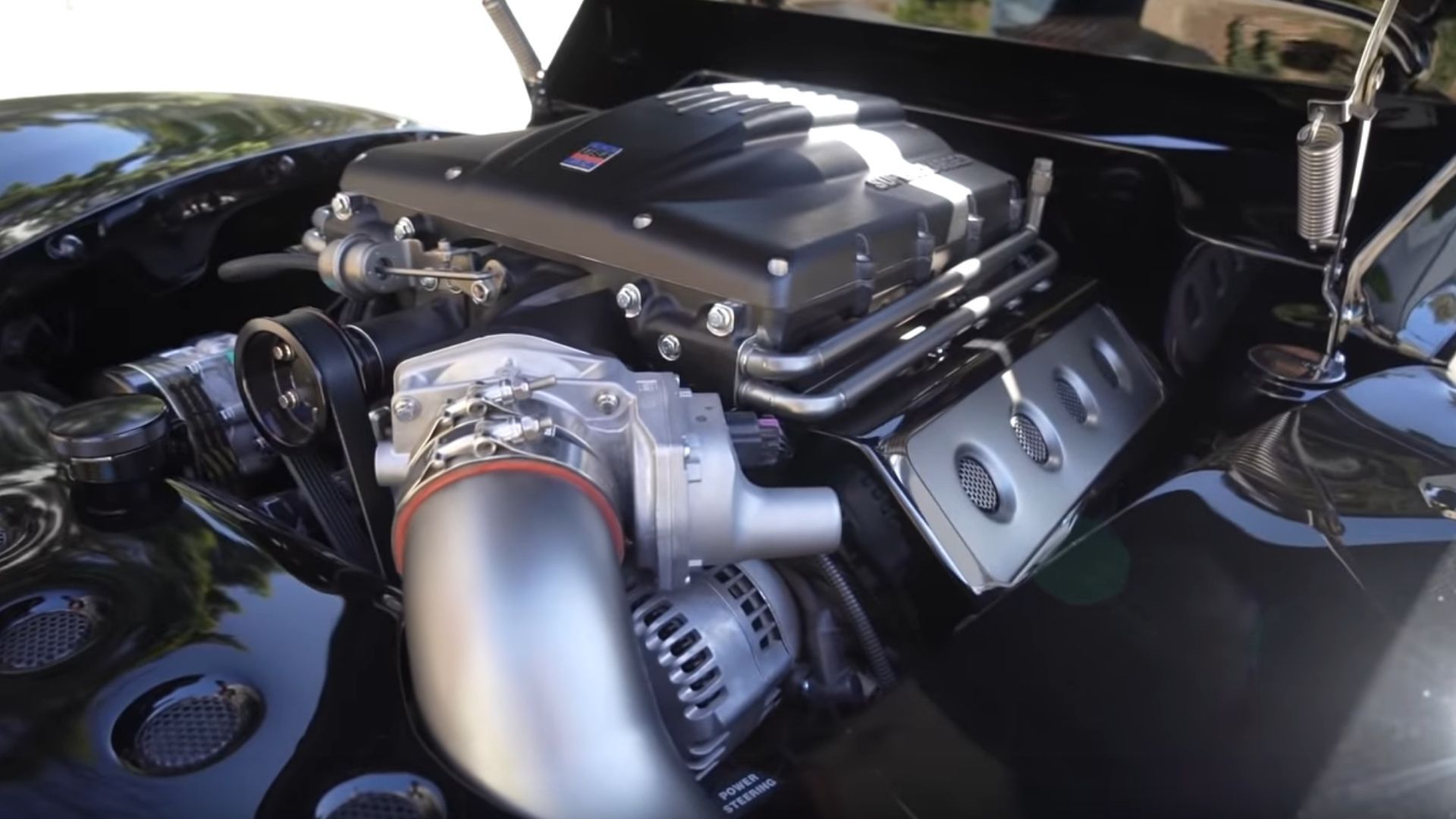 However, this build seems pretty wild in the video, so we're not sure it needs more power. At just 3,300 lbs. it's lightweight, so keep that in mind when judging the output.
The Ford has a nice stiff TCI chassis with a triangulated 4-liink suspension. There's also a Ford 9-inch rear and Wilwood disc brakes at all 4 wheels, with 6-piston calipers in the front and 4-piston calipers in the rear. If that's not impressive enough, this build has RideTech triple-adjustable shocks with a remote-mount reservoir.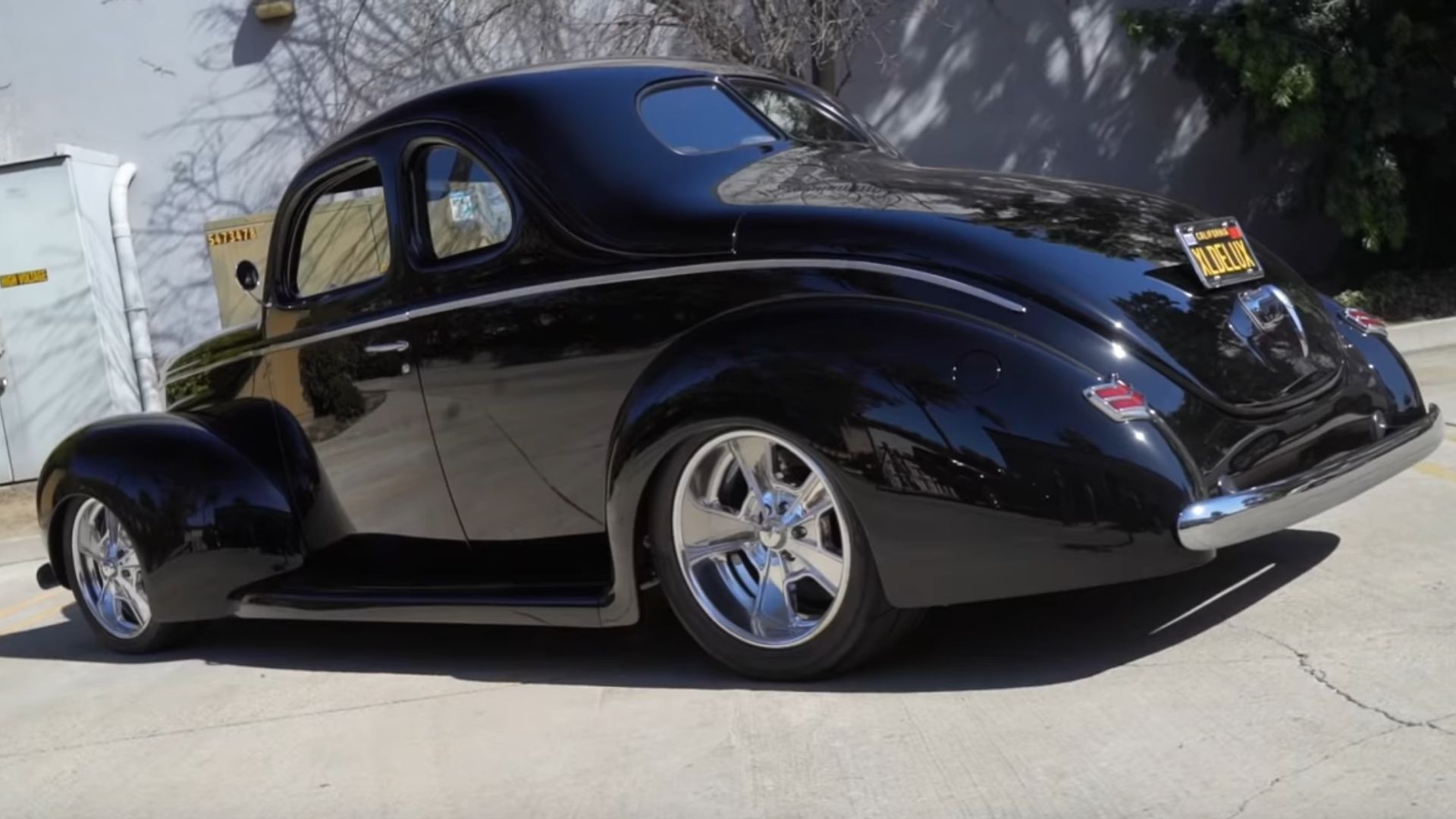 Without all this, the driver would probably have one hell of a time controlling the Ford Deluxe. But you also see in the video this car really wants to go sideways a lot, so it's pretty unhinged and looks like an absolute blast to drive.
Even more details about this 1940 Ford Deluxe Street Rod are in the video, so check it out if you want to know. You also get to see this car burn some rubber, so it's a fun time.