Catch this one while you still can.
---
Some people aren't even aware that for a time Mercury was able to use the Boss 302 V8 from the Ford Mustang in its pony car, the Cougar. A mere 469 of these were made and boy are they special. Potent performance and exclusive treatments make this muscle car one you keep closely guarded in your garage, taking it to weekend cruises and shows to watch onlookers gawk.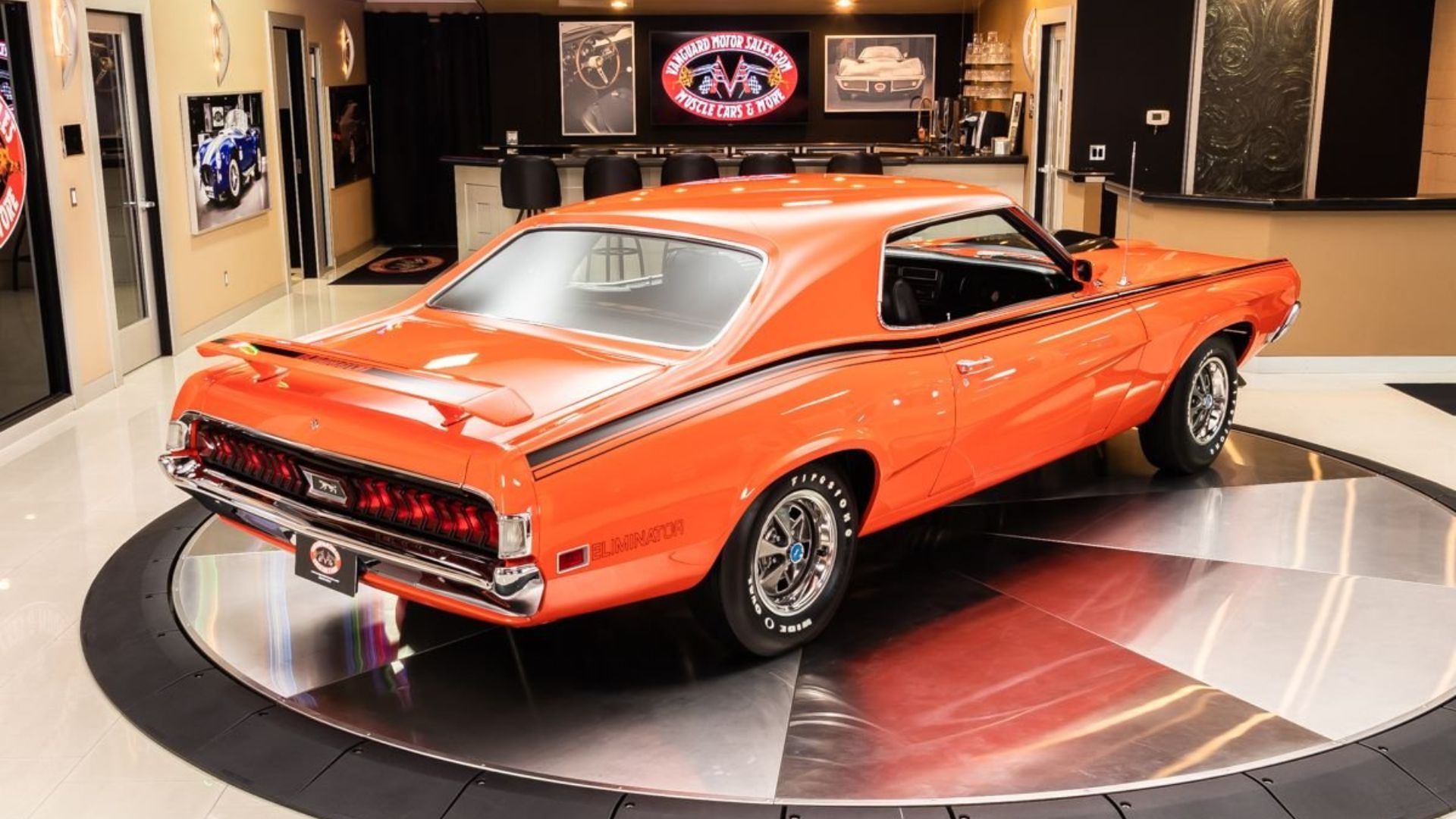 Funny enough, this vehicle started out as a dealer demonstrator, going to Forrest Gate Ford in Chattanooga, Tennessee. That means it spent some time being admired by many and helping to promote quite a few sales, mostly of the more run-of-the-mill Cougars.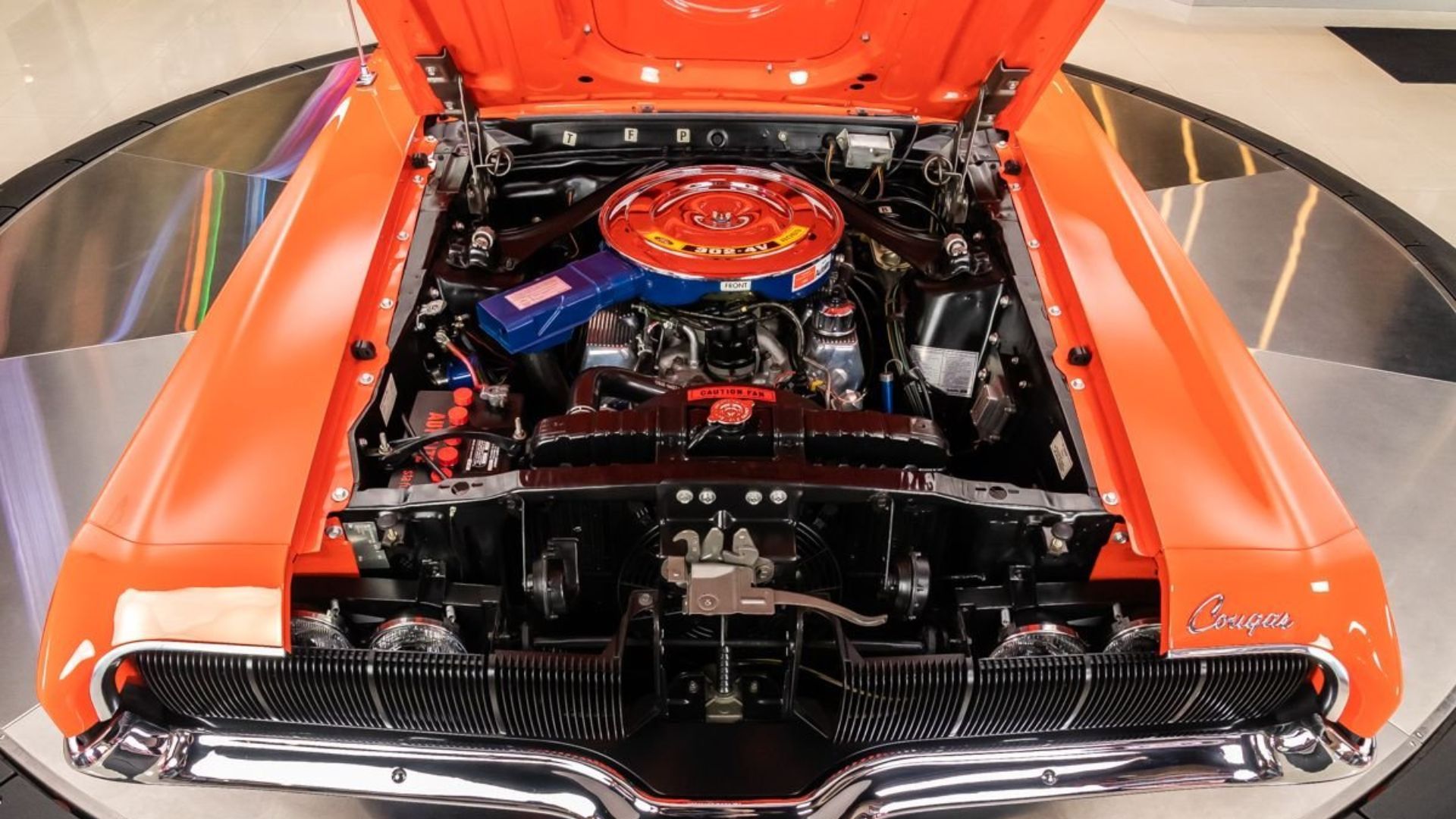 It's easy to see why people would be impressed by this Merc. The Competition Orange paint adorns straight body panels, plus is pairs nicely with the black stripes and graphics. There's also a nice wing on the trunk lid, hideaway headlights, sequential taillights everyone loves, and mag wheels.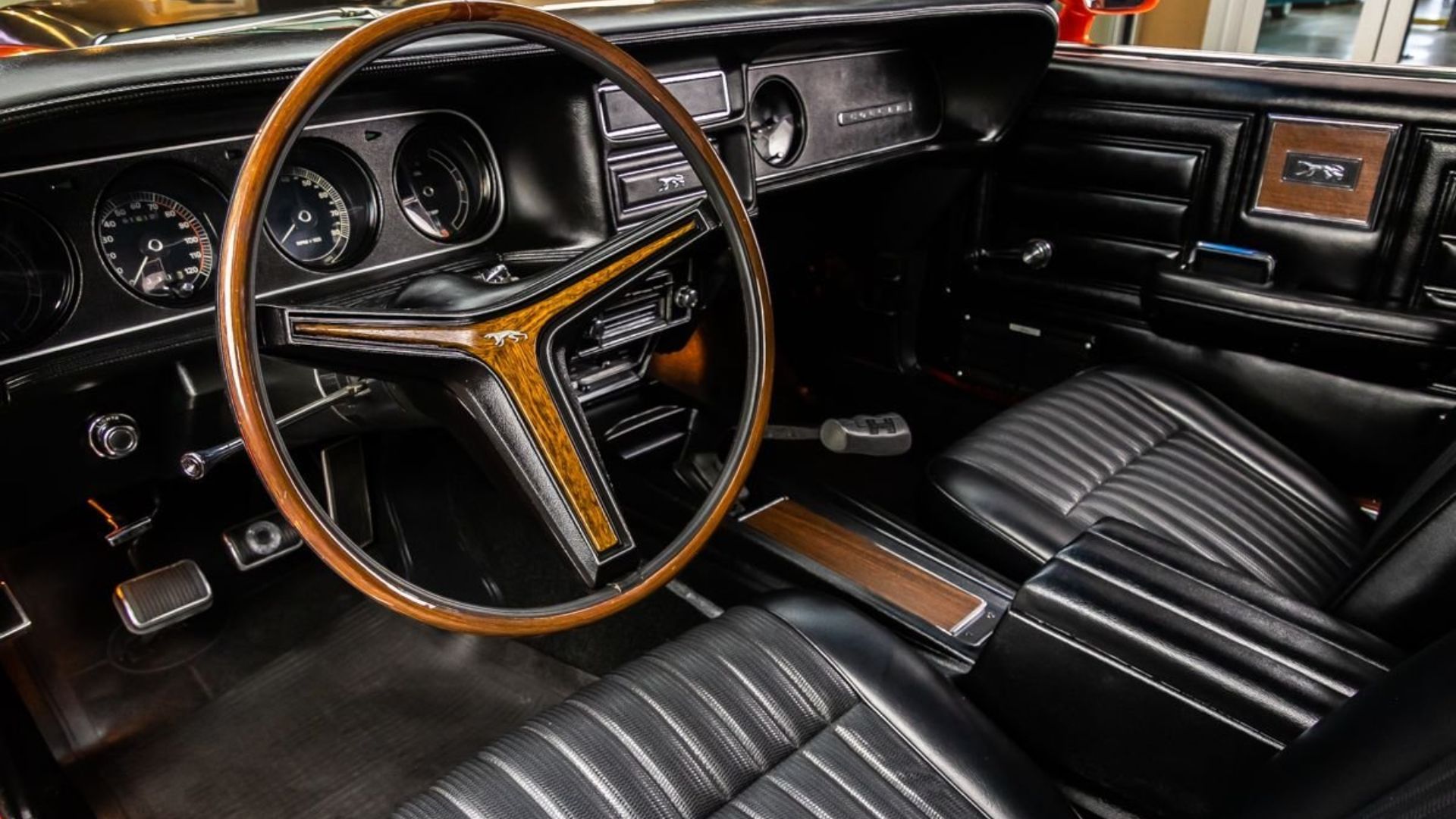 A body that fantastic has to be paired with a great cabin, and the Black Clarion Knit Décor interior meets that expectation. Like the exterior everything appears correct and in fantastic condition. No, this isn't a survivor car and we doubt one would look this good, but this Cougar Boss Eliminator did go through a very meticulous frame-off restoration.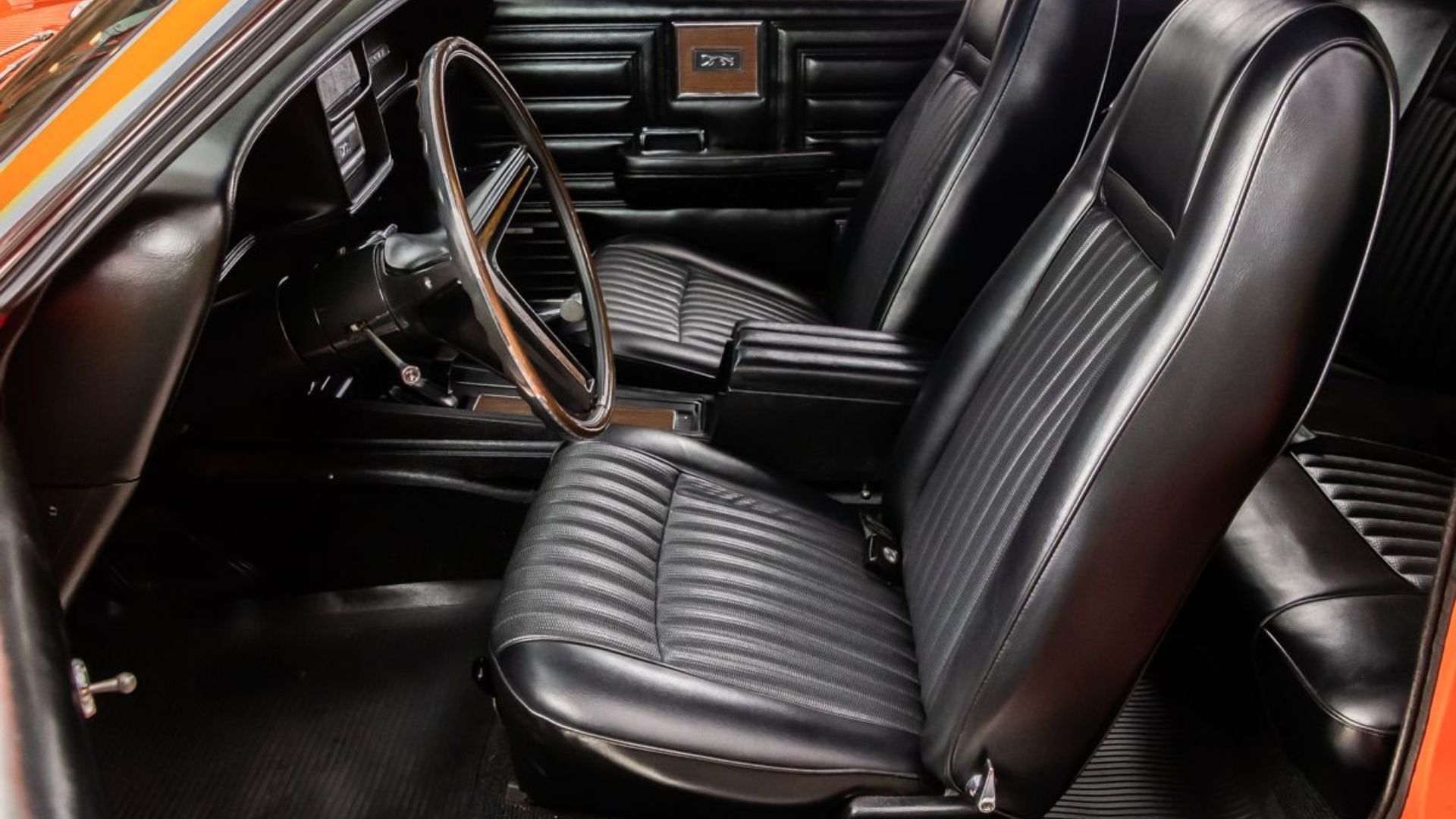 Included in that restoration were the mechanicals, so this muscle car is ready to rock and roll. That Boss 302 engine is backed by a Toploader 4-speed manual transmission. A 9-inch Ford rear end with 3.91 gears and limited-slip diff gets you moving in a hurry. There's even power steering and power brakes, with discs up front. Just imagine burning some rubber in this mean machine.
If you'd like to get your hands on this 1970 Mercury Cougar Boss Eliminator, you'll need to get in touch with the dealer handling the sale, Vanguard Motor Sales. Extensive documentation is being included, plus past awards, books, magazine articles, and more.