Only 142 GTOs were built like this two-owner example.
---
Over the course of its three-year lifespan (2004-06), production of the Australian-made Pontiac GTO was capped at just over 40,000 units, so that means just about every build combination is considered rare today. In its final year of production, the 2006 Pontiac GTO was available in seven exterior colors and three interior colors, and just 142 examples were equipped like this one that will be up for grabs through Raleigh Classic Auctions.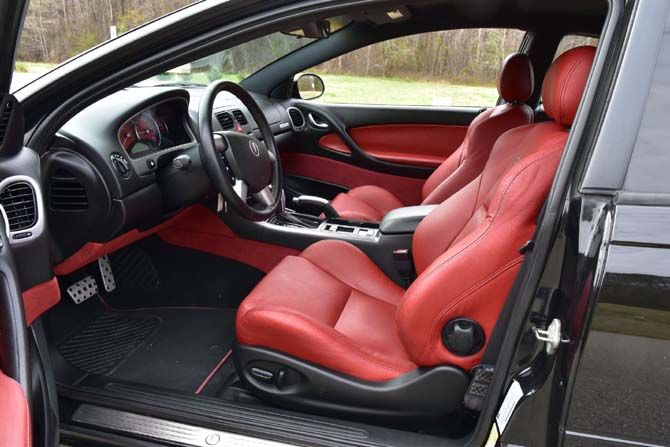 While Phantom Black Metallic was the most popular color for the GTO, finding one of these cars with a red interior can be a challenge. Of the roughly 14,000 GTOs built in the 2006 model year, only 1,083 featured black paint with a red interior, and just 142 of those were equipped with the automatic transmission and 17-inch wheels. The true collectibility of this two-owner 2006 Pontiac GTO comes from the fact that there are less than 13,000 original miles showing on the odometer.
Built by GM's Australia-based Holden division, the 2006 Pontiac GTO is a true sports car with a V8 under the hood and a rear-wheel-drive configuration. The 2004 GTO was equipped with the 5.7-liter LS1 V8 rated at 350 horsepower, but the 2005 and 2006 saw an increase in horsepower – to 400 hp – thanks to the same 6.2-liter LS2 V8 used in the C6 Corvette. A six-speed manual gearbox was offered, but this car uses a four-speed automatic transmission.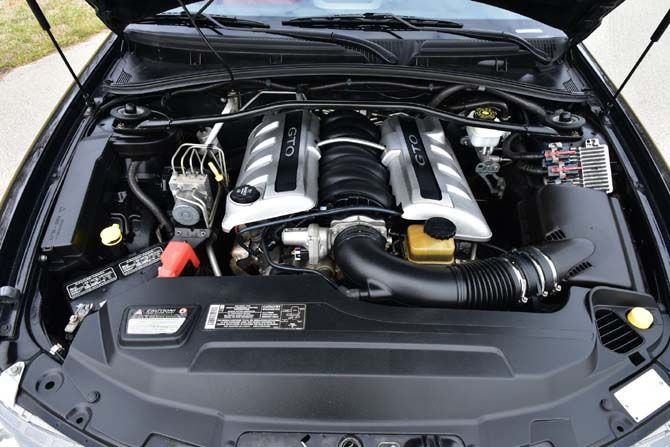 The 2004-06 Pontiac GTO is one of GM's rarest sports cars of this millennium, and it's definitely rising in stock as a modern classic. This rare-build 2006 Pontiac GTO will cross the auction block at Raleigh Classic Car Auctions' Summer 2020 Raleigh Classic, which takes place August 21-22.