Why buy a new Jeep Gladiator when you can build your own Jeep pickup truck?
---
About a month ago, ute-building customizer Smyth Performance announced initial plans to build a pickup truck version of the WJ-body (1999-2004) Jeep Grand Cherokee, and now plans are for these kits to start shipping by May. The best part is that these DIY conversions will be priced at just under $3,000!
This kit converts the five-passenger SUV into a two-passenger pickup truck with a cargo bed measuring 5.5 feet long and five feet wide using fiberglass for the bed sides and cab wraparound and aluminum for the bed lining, and it includes everything required to make a completed ute including the tailgate, B-pillar extensions and modified taillights. All you need is a donor Jeep and the tools to get the job done! Making these conversions easier, the Grand Cherokee ute uses the same rear window (sourced from a Chevy Colorado) and tailgate as Smyth's Charger ute.
One of the key reasons Smyth Performance chose the WJ Grand Cherokee is how plentiful and affordable these SUVs are on the used car market, and they are still incredibly rugged with a pair of solid axles. On top of this, the WJ was also one of the last Jeeps to use the venerable 4.0-liter inline-six, but you can also get these Grand Cherokees with Chrysler's 4.7-liter V8.
This will be the sixth ute kit developed by Smyth Performance with other models including the Volkswagen Jetta, Audi A4, Subaru Impreza, Dodge Charger and VW New Beetle.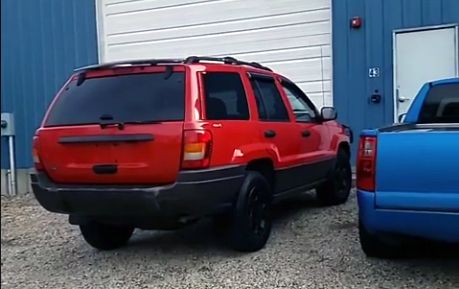 Related Articles...