It also packs quite the punch…
---
Not everyone is a huge fan of restomods, and for those people there are plenty of faithfully restored as well as some original 1967 Ford Mustangs out there. For those wanting to inject some modern performance and conveniences into their classic pony, you can check out the work done by RestoMod Shop in Independence, Missouri. The result is a beautiful machine with a comfortable interior and reliable, modern performance to enjoy.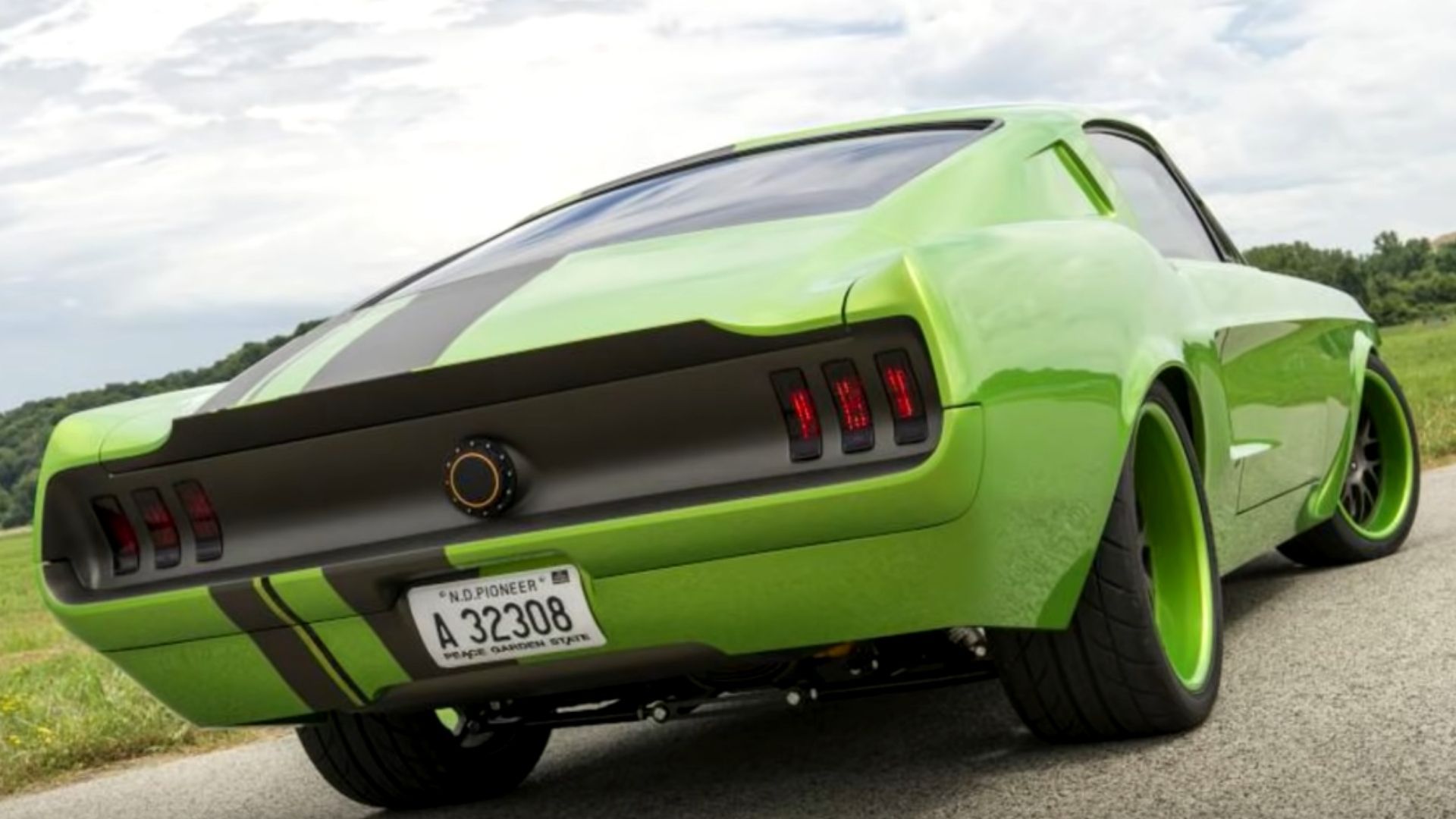 Under the hood of this restomod is a 5.0-liter Coyote V8, an engine enthusiasts and builders have grown to love because of the ease with which one can make more power. For this car, a Sean Hyland Motorsports 2.3-liter supercharger has been added for about 10 psi of boost. The powerplant is tuned for 620-horsepower and 545 lb.-ft. of torque, more than enough to provide a good time. As you can imagine, a good number of the internal components have been swapped in favor of aftermarket options. Also, there's a TKO600 5-speed manual transmission to help the driver get the thrill of a 3-pedal experience.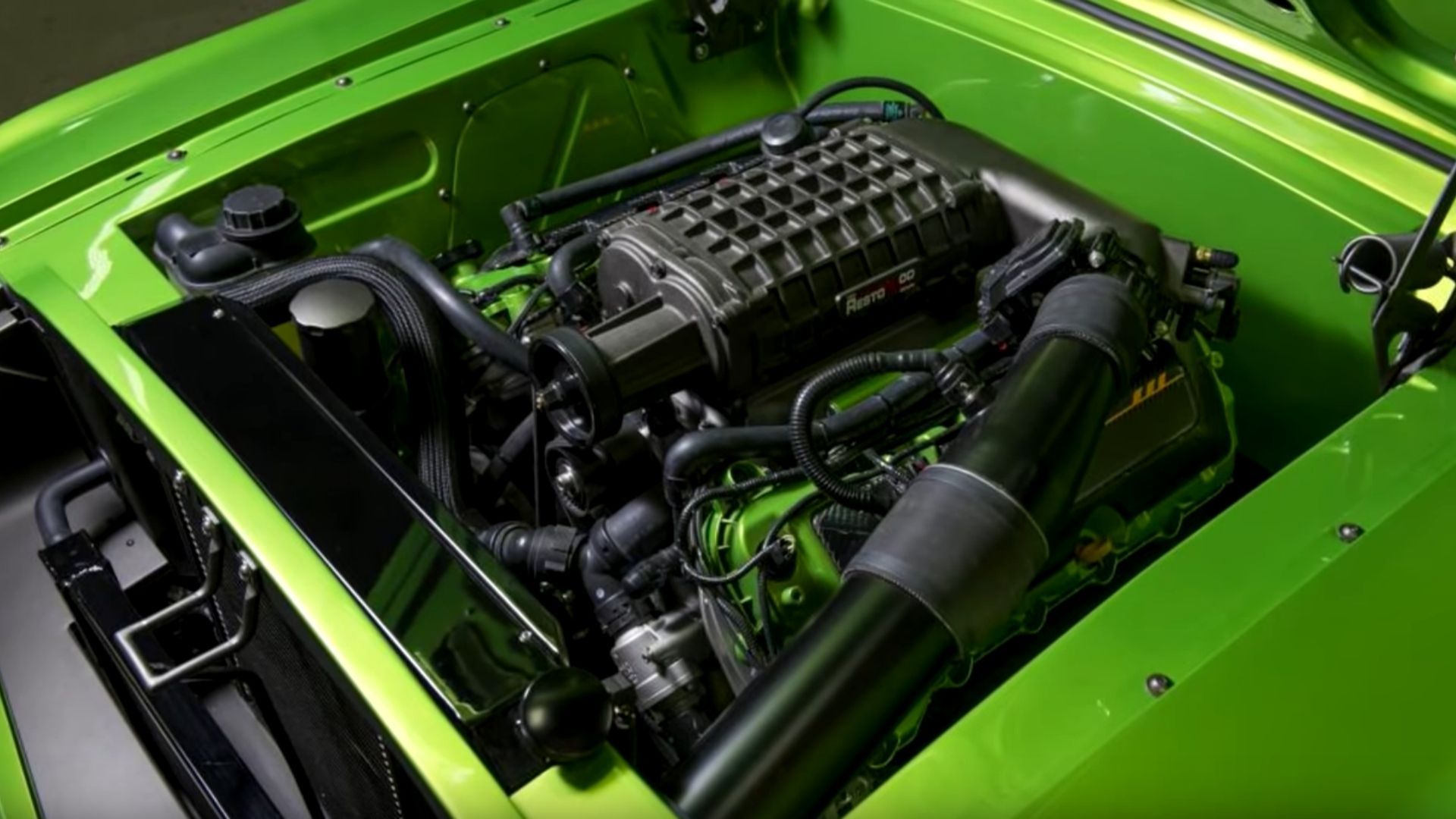 To help manage that power and make it useful, RestoMod Shop outfitted this Mustang with a Heidts Pro-G fully-independent suspension with adjustable coilovers. There's also a power steering rack and Wilwood 4-piston disc brakes with 12-inch front rotors as well as 10.5-inch rotors in the rear.
You'll note that green body and black stripes similar yet different from the Super Snake's make for a striking combination sure to turn many heads. Many of the trim pieces have been simplified and modernized, including chrome removed in favor of paint, altering the feel of this classic.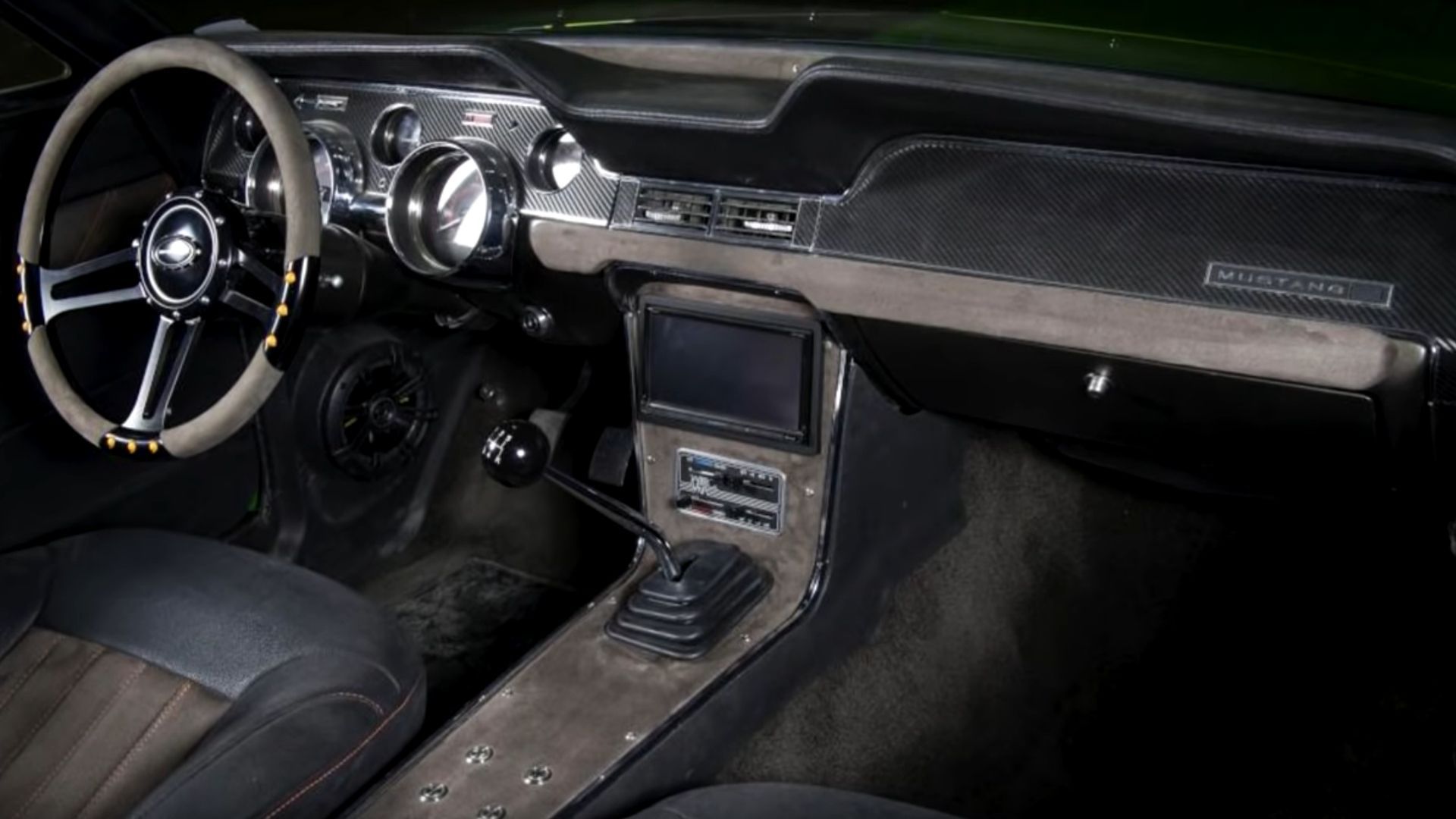 The interior is more muted, sticking to a two-tone black and gray scheme. Some of that green could've been incorporated as accent stitching or small trim pieces and it would've really punched up the design, but all in all the interior preserves some of the classic designs while adding modern conveniences.
Check out the video showing off more nooks and crannies of this build.