This legend is a sought-after collectible today.
---
For Japanese sports car enthusiasts, one of the more desirable models from before the raucous 1990s is the 1980 Datsun 280ZX 10th Anniversary Edition. It marked an important milestone for the Nissan Z Car, which is miraculously still in production today and looks to be continuing into the future, despite the popularity of sports cars waning recently.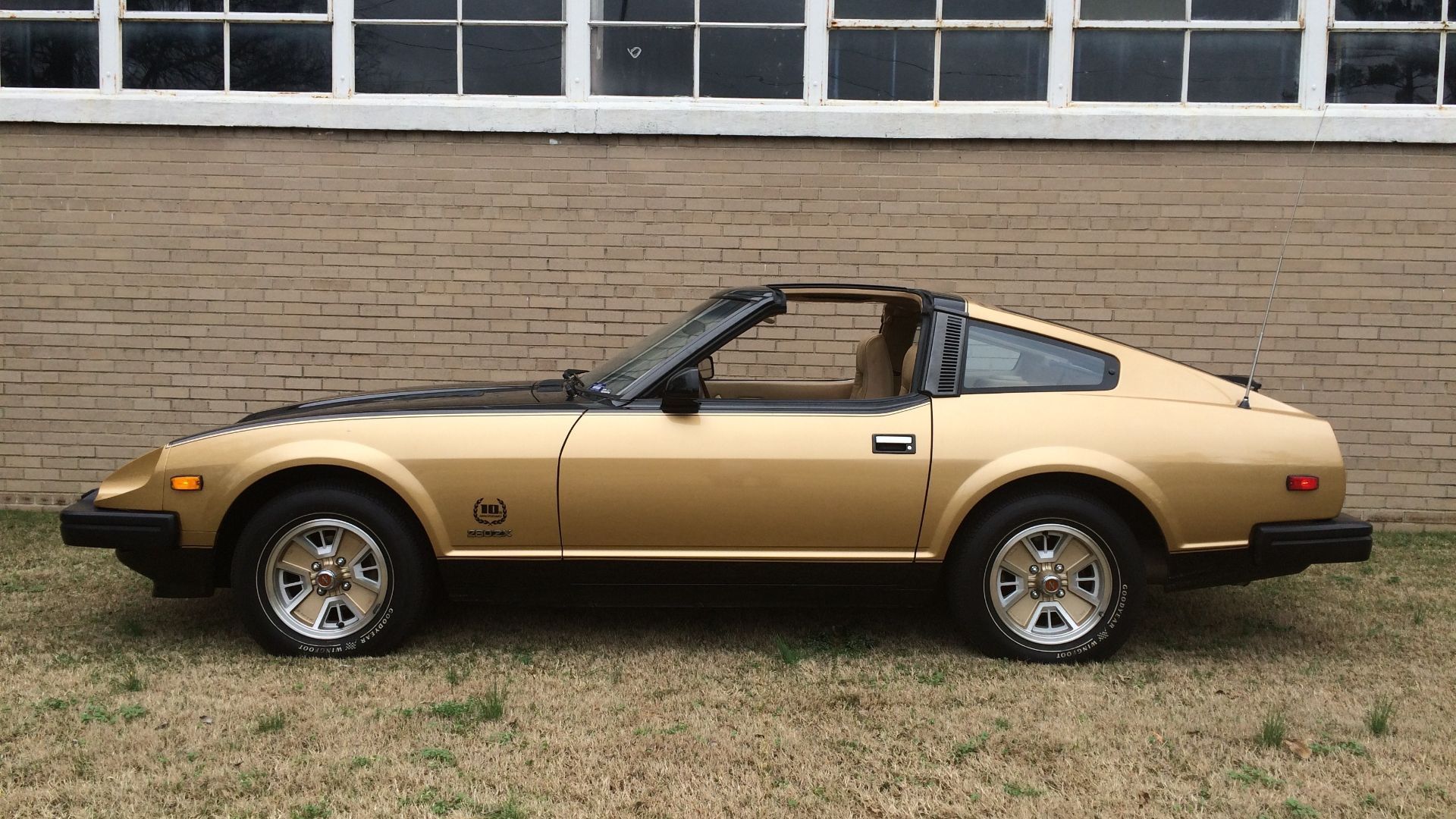 Back in 1969 the original Datsun Z hit the market. Nissan wisely decided to not use the Fairlady name in North America, which surely would have not gone over well with consumer here. Instead of the name turning heads, it was the sexy design combined with a low price and the promise of solid reliability that really got Americans talking. Many viewed it as an accessible sports car, instead of one which required constant repairs.
With the Datsun Z's popularity having built over the previous decade, the brand decided to celebrate with a 10th Anniversary Edition for the 1980 model year. Only 3,000 were made, and each one had a numbered dash plaque, so many of the enthusiasts who snatched the cars up knew they were something special.
To visually set these 10th Anniversary Edition cars apart from other 280ZXs, Datsun gave each a two-tone paint scheme. A black and red scheme was applied to 500 of the cars, while the more popular black and gold was used on the remaining 2,500. As you can see in the video accompanying this post, such a combination was considered pretty exciting for its time.
Even though the Datsun Z was considered an economical sports car, for the 10th Anniversary Edition the company decided to include decidedly luxurious, upscale equipment as standard. This meant leather upholstery, hi-fi stereo equipment, tinted T-bar roof, and headlight washers came with each car. Plus there were commemorative wreath decals on the front fenders and a golden Z hood badge.
As you can see in the commercial, this was a beast of its time. Not only does the couple have the characteristic feathered hair, the man is also sporting quite the moustache. Keep in mind this was the same year the Dallas was the top TV show and "Call Me" by Blondie was the number one hit on Billboard.
This was also the first and last special edition Z Car to wear a Datsun badge.