Remembering Tony Dow and his 1962 Chevy Corvair...
---
Leave It To Beaver has been a cultural icon in the film and television industry for the better half of a century. The witty show combined drama, comedy, and American values to make a great storyline that connected with nationwide audiences. One of the primary centerpieces of the show was the lead, Tony Dow, whose portrayal of Wally made us all fall in love with the idea of a big brother we could count on. As a movie star, the storyteller also had his share of classic and sporty vehicles that almost anyone would love to have. A few years ago, this was showcased when Mr. Dow was reunited with his very first automobiles after decades. So in honor of his memory, let's look at this incredible sports car.
Check out this Detroit man who was reunited with his Corvette after three decades here.
On the outside, this vehicle may look like an ordinary 1962 Chevrolet Corvair, but a quick look into this vehicle's history will clearly show its desirability. At just 16 years old, Dow bought this car as a daily commuter for his time on Leave It To Beaver. Eventually, the actor sold the vehicle in 1965, likely to pay for the next extravagant automotive purchase. Decades later, the car-loving celebrity would think longingly for his first classic car, likely hoping to see it again soon. Luckily, his dreams of getting behind the wheel of the vintage Chevy as the owner prided himself and the car on his previous owner.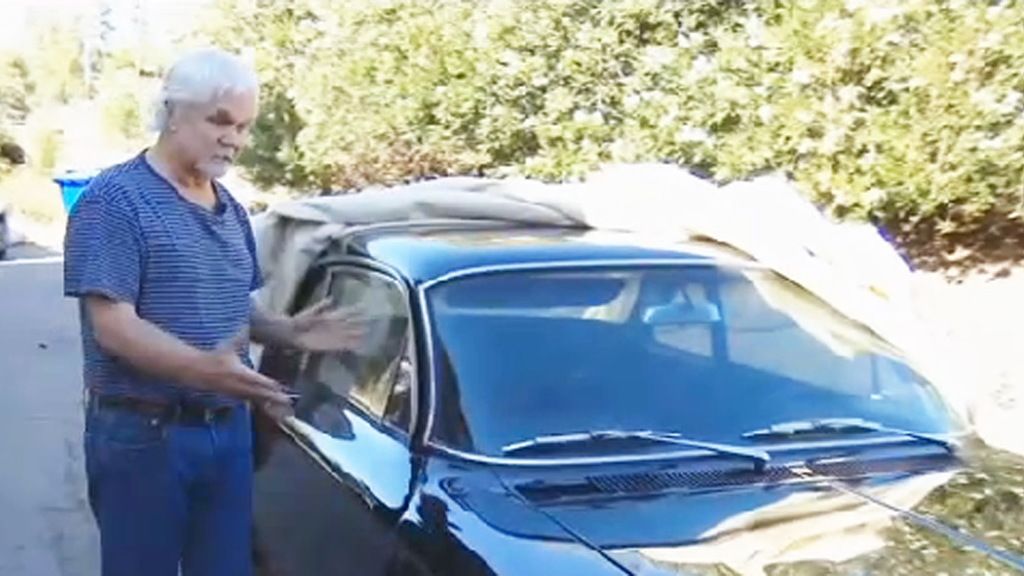 After a life of being paraded around to nearly every car show in the area as Wally Cleaver's car, the vehicle was finally reunited with its old owner. The smile on Tony's face as he peeled back the car cover on his old automotive friend is absolutely priceless. Of course, the car is stunning as it has been fully restored and maintained well. However, it's even nicer when you hear Mr. Dow call the Corvair "gorgeous," referring to its excellent condition. This is not only a great tribute to the late actor but also to the man who bought it from Tony in 1965, who always intended to get the car back to Dow. Shortly after his passing, a friend of the owner tracked down Tony and emailed him regarding the classic vehicle, which led to one of the most wholesome interviews we've seen. Recently, Tony Dow passed, marking a sad time for fans of the show but we think watching the old interview is a great way to honor his memory and remember the man behind the character.