The man definitely appreciates the classics…
---
William Leonard Roberts III, better known by his stage name Rick Ross, is a force to be reckoned with in the rap world with 10 studio albums under his belt. While we already knew the man is into music, what we didn't realize is he has a serious appreciation for classic American cars, particular Chevrolets. Thanks to a video DJ Akademiks posted to Instagram recently, we enjoyed an eye candy-filled glimpse into Rick Ross' car collection, which just blew us away.
Check out Kanye West's car collection here.
For years, there's been talk by Ross and those who know him that he's a huge gearhead. While we didn't doubt that, we had no idea just how serious the guy is about his cars. The video, which was shot by Rick Ross himself, shows off about a dozen or so of his rides lined up on the side of the driveway leading to this 400-acre mansion in Georgia. While we're treated to fully-restored Chevrolet Tri-Fives, a nice 2nd-gen Trans Am, a Chevrolet C/K, and many more beautiful rides, it's important to note we're only getting a small taste of what the man has accumulated.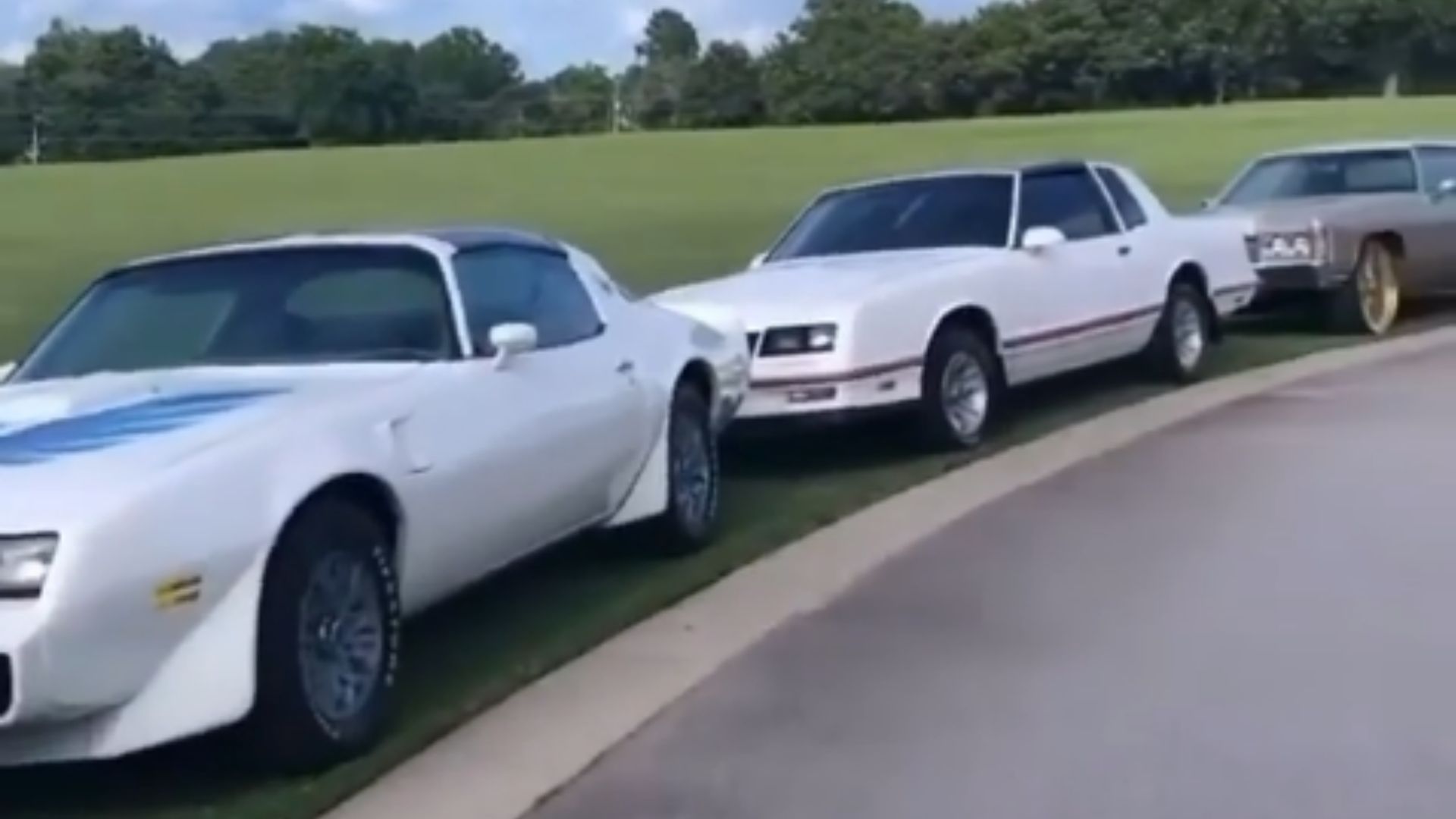 That Georgia mansion contains 109 rooms, but we're guessing the garage is similarly massive. Ross reportedly owns somewhere around 100 cars, although we doubt all of them at stored in the same location.
As one Instagram user keenly pointed out, Ross is a "smart man" because the cars he's collected are "all investments." This is what we've been saying for a long time is the collecting classic cars is a great way to not only enjoy the beauty and the fun of these machines, but also see them appreciate in value as time marches on.
Of course, Ross does more than just release his own rap albums. He's a savvy businessman and is the CEO of Maybach Music Group.