And the man adds to his all-white car collection...
---
Post Malone, the musician famous for his hit song Sunflower, has reportedly added a brand new Ford GTsupercar to his car collection. The man is more than a little eccentric, something you can gather just by looking at him. That would explain his penchant for only buying all-white cars, which is reportedly the spec of his Ford GT.
Check out the crazy rides rappers own here.
Malone's Ford GT MkII is white over black and looks surprisingly good with zero stripes, just that beautiful, curvaceous body uninterrupted. The photo of the musician with his supercar is from an Instagram post where the man thanks Ford Performance, saying, "love you guys." We're guessing he likes the GT.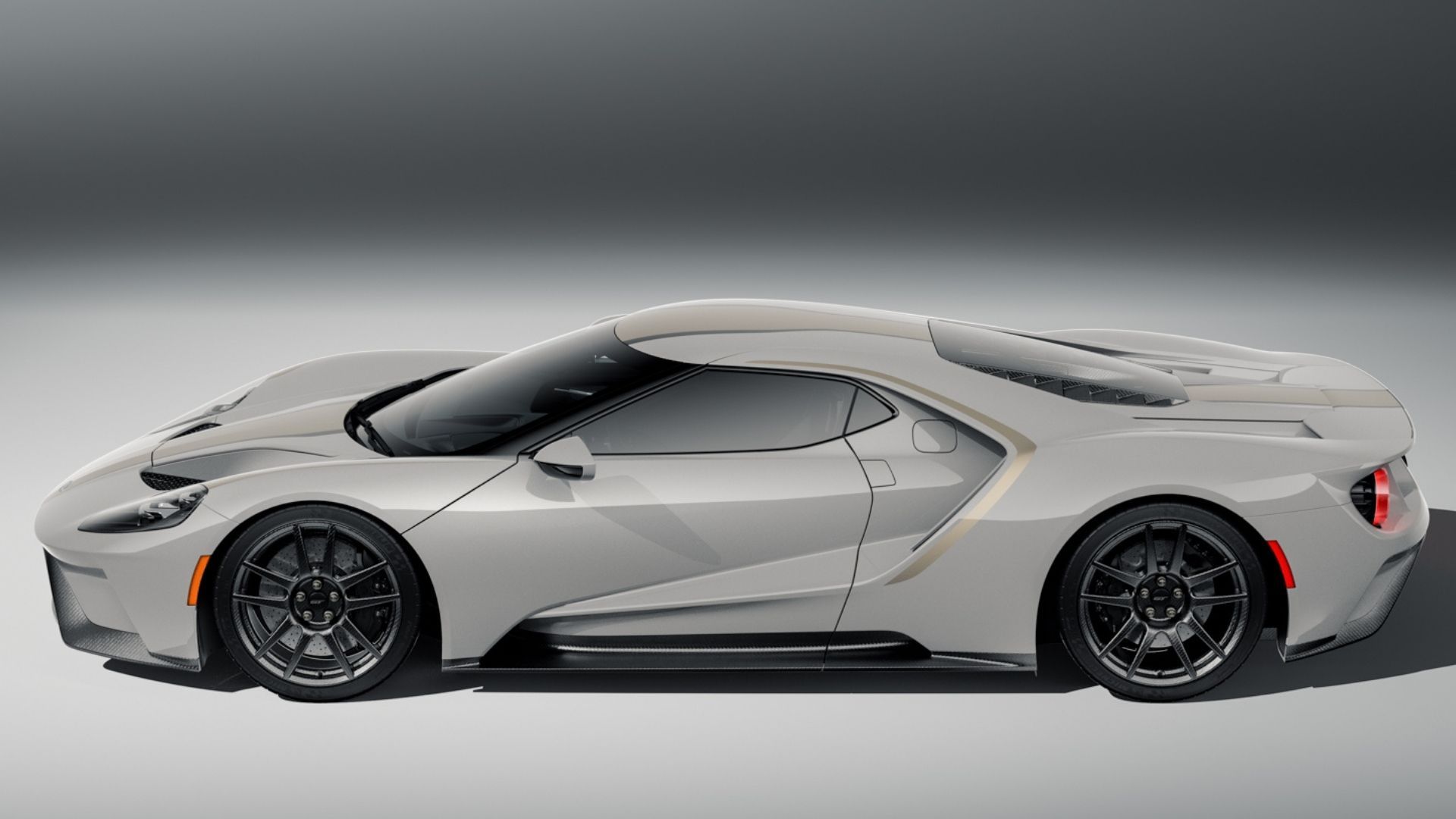 The all-white car collection which Post Malone has curated includes not only the Ford GT MkII but also the very first Shelby F-150 Super Snake ever made, a Bugatti Chiron, and a Lamborghini Aventador SV Roadster. At another location, Malone has a Hennessey VelociRaptor 6x6 and a McLaren Senna XP Master of Monaco edition. Even though that's not a long list like what you'll find from guys like Justin Bieber or Kanye West, we have to say there are no stinkers in the man's garage.
However, it sounds like Post Malone doesn't have a huge garage and he's not into storing his cars elsewhere. That's because a local YouTuber purchased the Bugatti Chiron from the musician, ostensibly to free up space for the Ford GT. We're sure the guy could easily afford somewhere to stash extra supercars and that he could have three times as many as he does, at least, but for whatever reason he doesn't.
That being said, perhaps the reason is the Ford GT MkII is all the supercar the man needs. While it's not as powerful as the Bugatti Chiron, the fact the 6-cylinder EcoBoost engine produces 647-horsepower and 550 lb.-ft. of torque is a thing of technological wonder. Plus, the Ford supercar with all its extreme aero can do 0-60 in under 3 seconds and hit 216 mph.