Proving the pedigree of your car will be much easier…
---
For collectors and enthusiasts, knowing the full history of a car is important. Automakers understand this, with some doing a better job than others helping to uncover details from the factory. However, Porsche has taken a big leap forward by making historical data for different vehicles available online.
See the Jessi Combs documentary trailer here.
The newly launched Porsche Vehicle Documentation site allows anyone to request a Porsche Production Specification (PPS). All you need is the VIN for any Porsche. Included in the PPS is the original production card specifications for any Porsche, which includes optional equipment, the exterior paint color and interior color, engine, transmission type, MSRP, and production completion date.
Porsche says through the site, users can also learn how to start the process of ordering a Porsche Classic Technical Certificate (CTC) and other documentation which might be available through the automaker. These documents can increase the value of a vehicle and help an owner feel more connected to their beloved ride.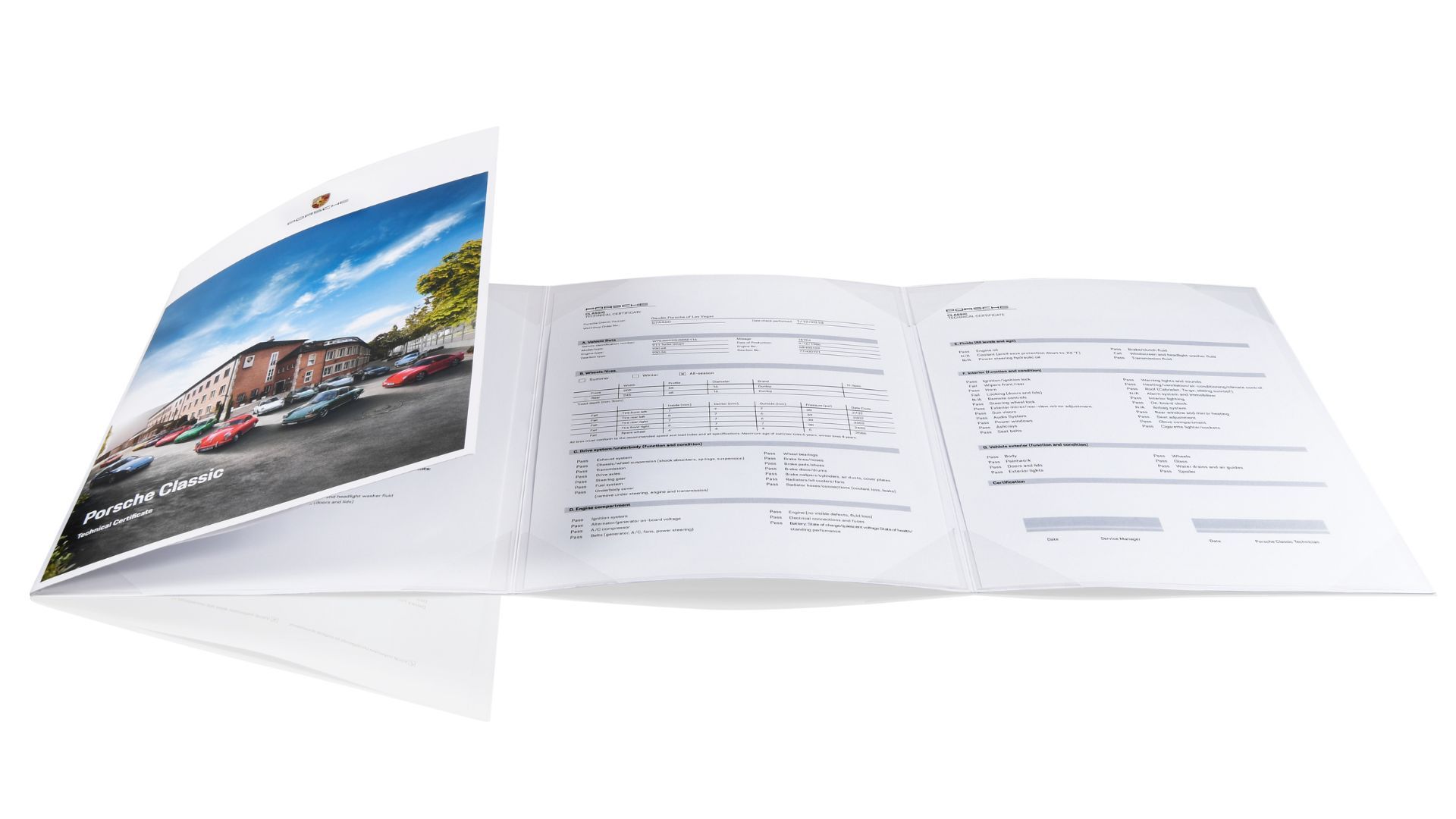 However, the CTC is a much more in-depth document that the PPS. For example, it includes an inspection performed by a Porsche technical expert, which is conducted at a qualified dealership. Through that end-to-end inspection, Porsche is able to provide greater detail about a vehicle, like if any factory-original parts were replaced. Remember, originality is a key factor in determining value.
That inspection also verifies if a Porsche is truly numbers-matching, plus opinions about the overall healthy of the car. Professional photos of the different areas of the vehicle are taken by the technician, which are included with all data in a report which presents quite nicely.
This is an excellent example of an automaker realizing it's not just in the business of building and servicing new cars. By supporting enthusiasm for classic models, Porsche increases loyalty among owners and further builds its reputation among all enthusiasts.
Get more information about PPS and CTC here.
Images via Porsche