That's one way to show off your cool rides to the neighbors…
---
If you're a big gearhead and want to live not too far from Scranton, Pennsylvania in the lovely Spring Brook Township, you might be interested in a house which has been recently listed. For a mere $1.75 million you get a home with a built-in car showroom visible to the neighbors, so you can flash your cool rides without having them sit out in the elements.
If you'd rather live in Texas, check out another gearhead dream home here.
Really, the showroom is the 3-car garage, but instead of a solid door and walls, there are large glass panels. It's a rear-entry, 2-car-deep garage (if not bigger, the listing says it's 1,800 square feet), so from the front of the house is a nice display of whatever rides you situate in the rear. The current owner has installed plenty of lighting, radiant heat in the floor, and a ceiling fan, making the garage a place where you can hang out.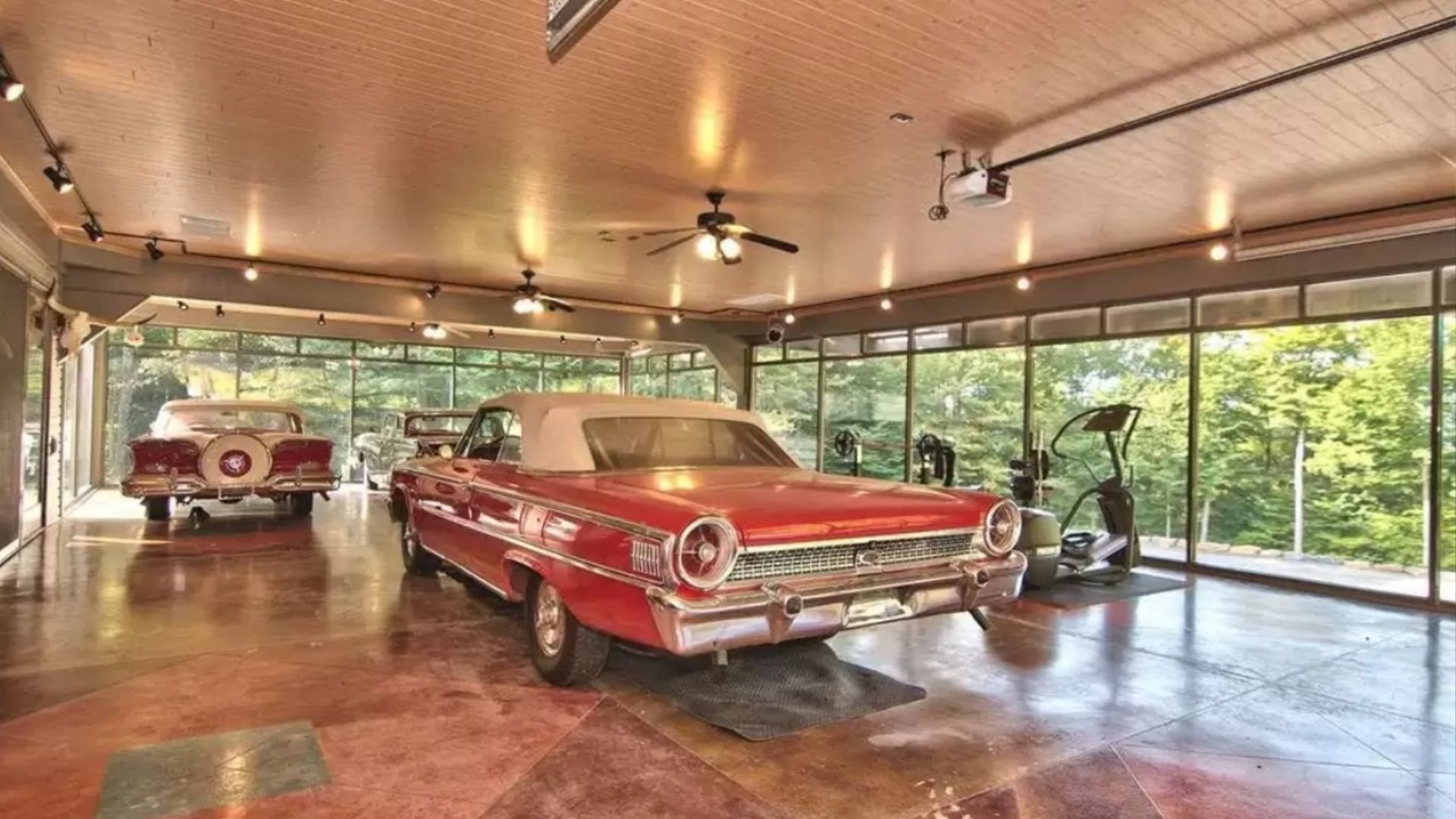 Proving this is for someone with a substantial collection, not only does the future owner get to enjoy space for 6 cars up above, there's another 4-car garage below on the basement level with 4 individual doors, all of which are solid instead of glass. Open those doors and you find room to fit 25 cars, so you can accumulate quite the stash out of sight.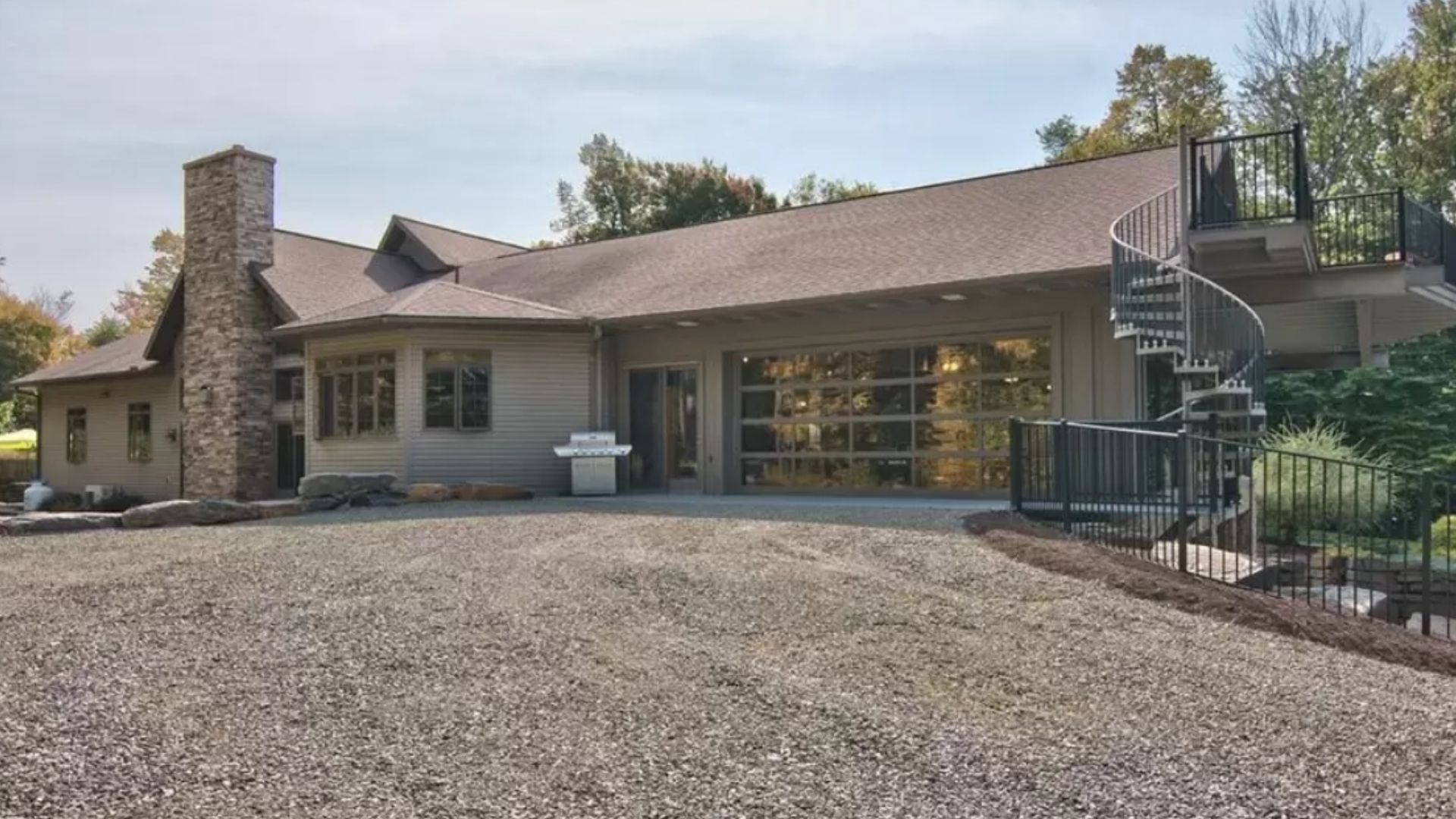 For anyone who cares about the non-car-related amenities, this is a 4 bedroom 2.5+ bath house with 12,483 square feet of interior space. Situated on a 33.63 acre lot, it should provide plenty of privacy and solitude if you don't like being bothered by others. There are even trails on the property for taking a walk or riding your ATV.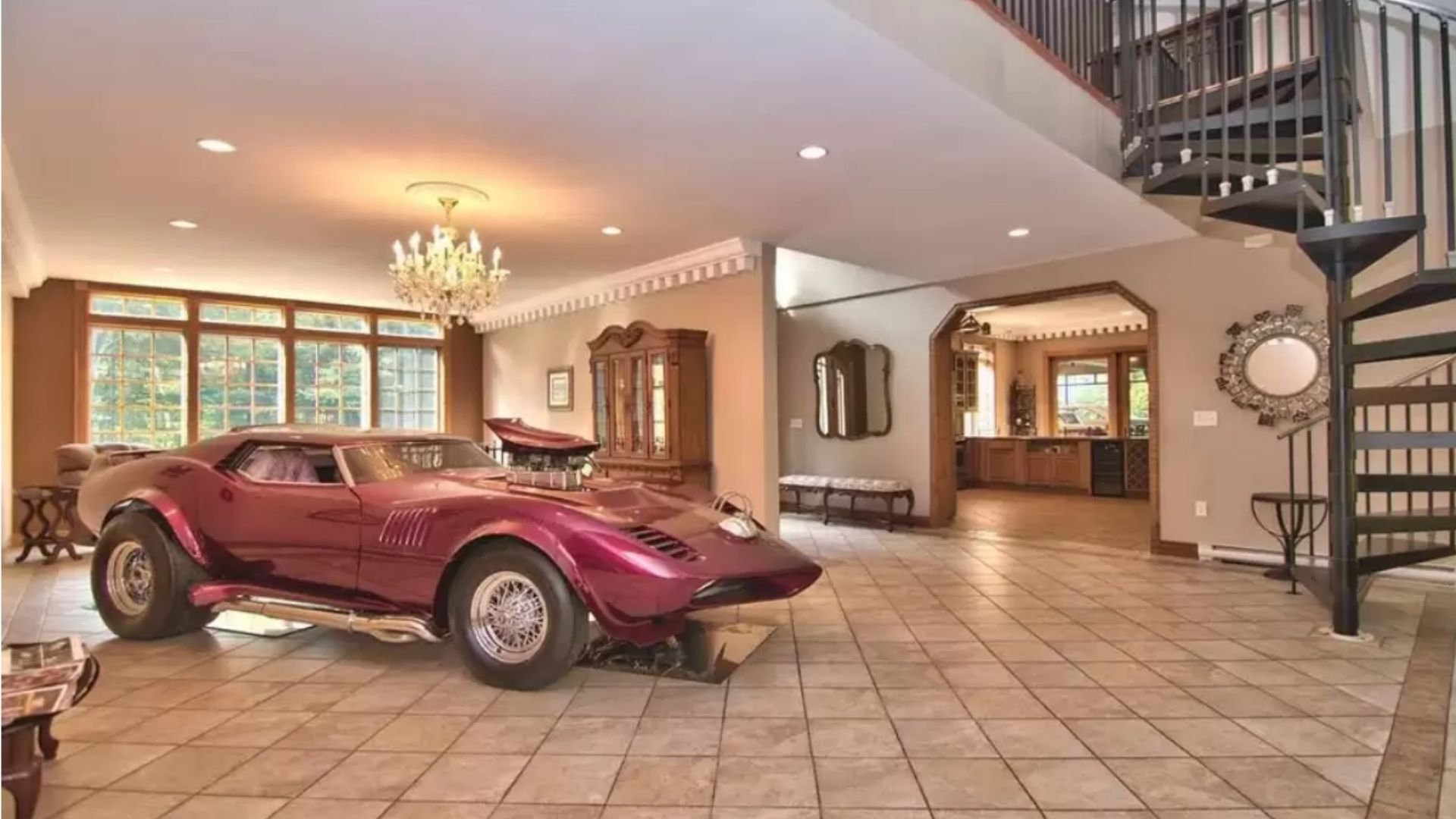 A balcony over the main garage, which you access using a spiral staircase, features wonderful vistas and a hot tub. The kitchen has a hibachi grille, while the living room features a 20-foot stone fireplace. But really, we're just amazed at how there's indoor parking for at least 30 cars, if you position everything just right. No normal person would find this reasonable, which is why this house must go to a gearhead.
Check out the house listing for yourself here.