Win this Impala and help a good cause!
---
As a muscle car lover, what could be better than buying your dream car? How about winning it? Or better yet, winning one of the most powerful muscle cars made by Chevrolet in the 1960s? Well, if you think that sounds too good to be true, think again because Dream Giveaway is not only giving enthusiasts a chance to win this spectacular 427 L72 powered 1966 Impala Sport Coupe. They are throwing in $10,000 to cover the taxes.
Get your tickets here.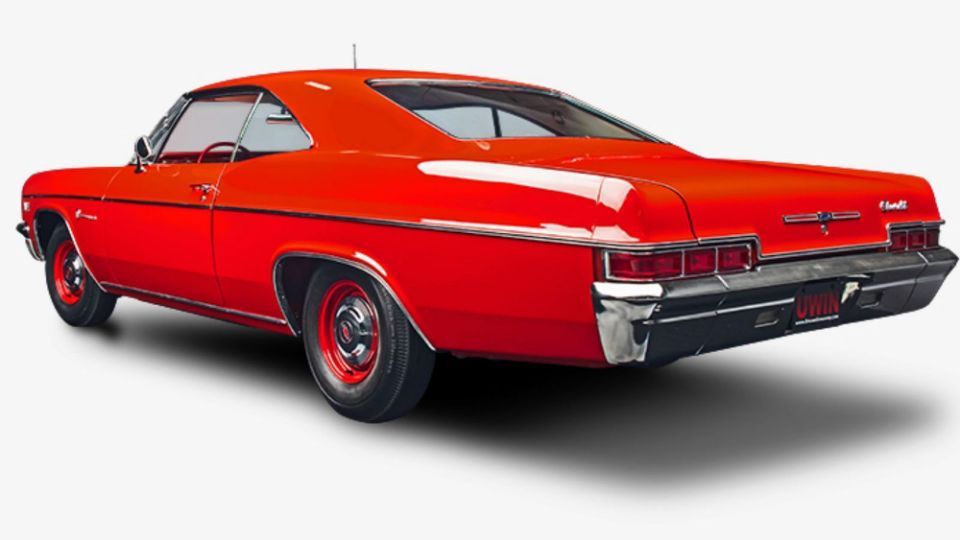 This Regal Red 1966 Impala is one of only 1,856 full-size Chevy cars to receive the 425-horsepower Turbo-Jet V8 engine. A Muncie M21 four-speed and Positraction is fed by the rarely used power plant. The car also features a special suspension equalization package, metallic brakes, and a heavy duty generator. GM put just as many goodies into the interior and equipped the car with a red cloth interior with deluxe seat belts, tinted glass, and a Comfortilt steering wheel.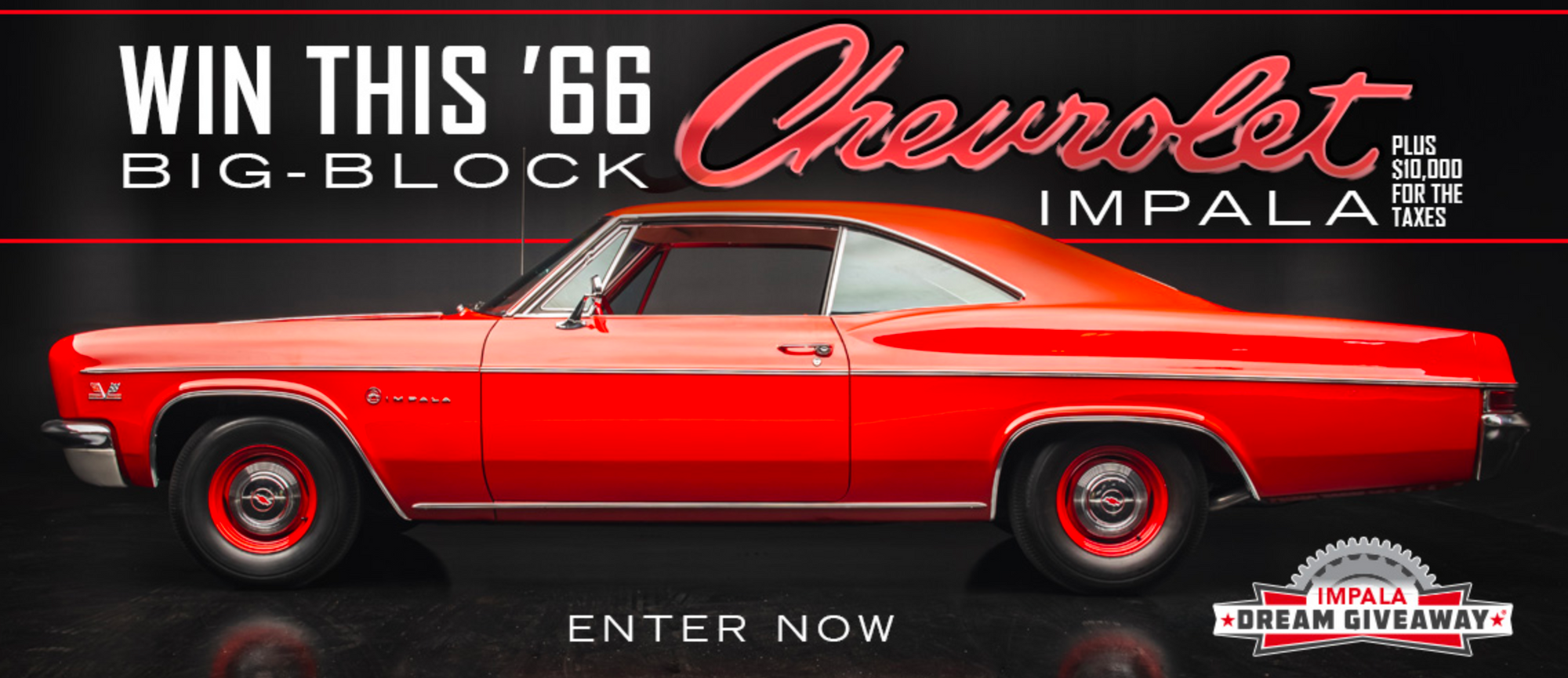 Back in 1966, this awesome car would cost you upwards of $3,800. Today, you could come close to adding another zero to that figure, but now you can win this car by making a donation of as little as $3.00 to Dream Giveaway. Although, the more you donate the more tickets you will get for your donation which will increase your chances of driving this beautiful car home.

For example, if you donate $100 you will get 100 tickets and $5,000 gets you 7,200. Want to double your chances? Simply donate more than $20.00, and enter through this link, at checkout and you will get double the amount of tickets for your money, just for being a Motorious reader. Dream Giveaway Charities benefits New Beginning Children's Homes and other charities that help children, veterans, the homeless, and others that are in need.