They went on quite the shopping spree…
---
Car theft has been running roughshod over every day, law-abiding citizens for a while now and there seems to be no end in sight. Thieves have become very bold, going so far as to enter occupied residents to steal a vehicle, which is exactly what happened in Jackson Township, New Jersey on May 10. The same thieves made off with a nice BMW M4 as well.
Check out the Motorious Podcast on YouTube, Spotify, Apple Podcasts, or your favorite podcast platform.
The whole things started when Closter Police Department contacted Jackson Police Department at 8:45 am on May 10 to let them know a green 2022 BMW M4 stolen in their township was tracked by the owner to Jackson. Police checked the last known area but couldn't locate the Bimmer.
Then at 8:56 am a person that their 2020 Audi Q8 was stolen right from their garage. The luxury SUV has a value of about $80,000. When police arrived on the scene to investigate, a neighbor told them the green BMW M4 was driving slowly through the neighborhood prior to the theft. It parked at the house where the Audi was stolen, then both vehicles left.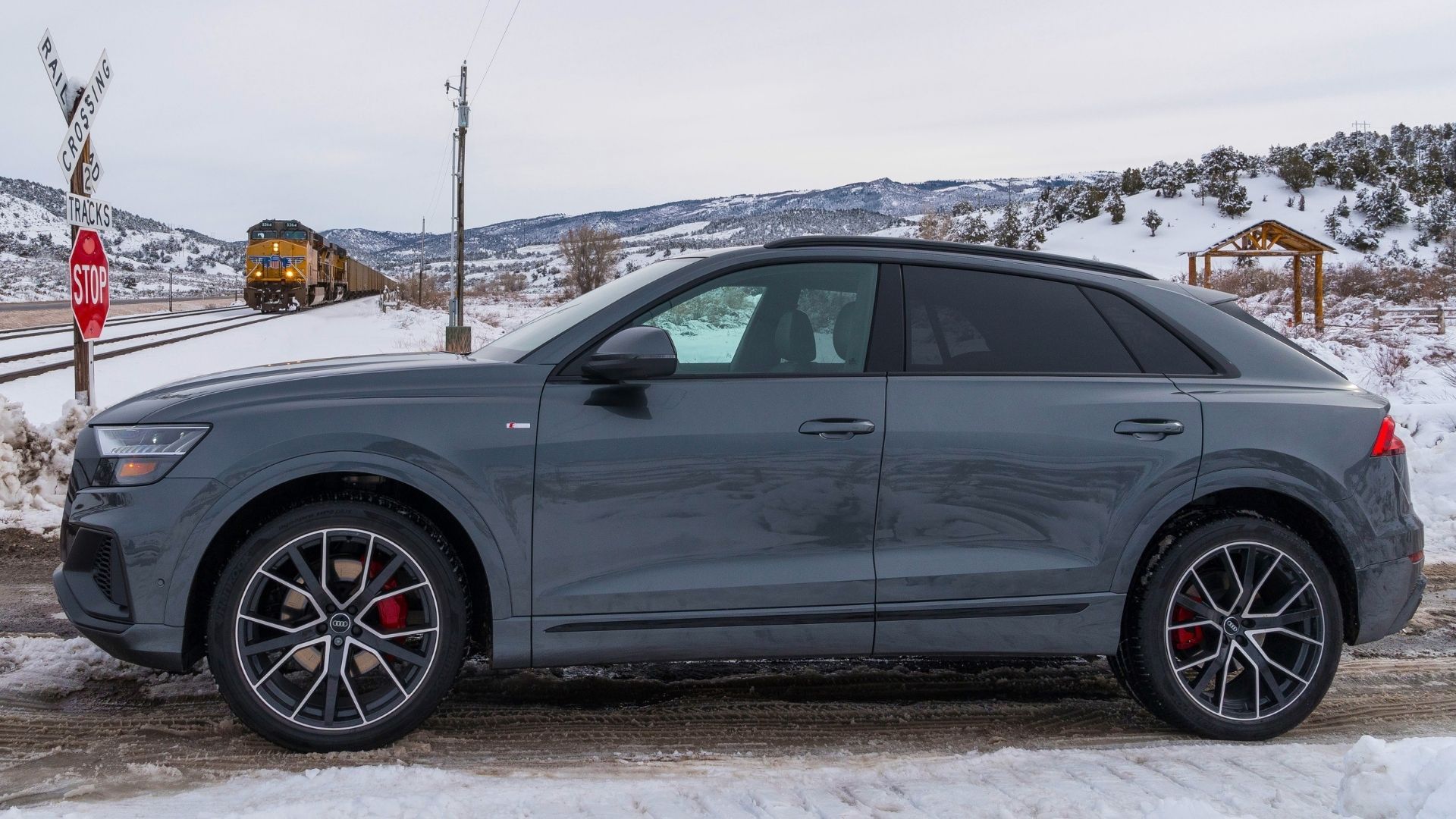 Police determined the suspects walked into the open garage, then walked into the house through an unlocked interior door. Thankfully the homeowner was upstairs, so the thieves rifled through some drawers in the kitchen and a purse, stealing credit cards, cash, and the fob for the Q8.
Eventually, police located the BMW M4 in Newark. However, the Audi is still missing. This unfortunate situation is a reminder that you should keep your garage door closed unless you're right by it, because thieves are looking for easy targets.
As we've covered before, New Jersey is one of the hotspots for car theft. Just in 2021, a total of 14,230 cars were stolen in the state, with the first quarter of 2022 showing that number is trending upwards by another 37 percent. To combat the exploding problem, New Jersey is using $10 million from its covid relief funds to outfit police cars with plate readers.
New Jersey is the same state where a man who had been victimized by car thieves on his walled-off estate was arrested for shooting at some. One could argue the guy was treated far more harshly than any car thief, a fact which might only work to encourage the lawlessness.
Photos via BMW, Audi