Yes, it's real and it's pink…
---
Nancy Sinatra owns a unique 1968 Pontiac Firebird Convertible painted Pink Mist and it's pretty amazing. When you're the daughter of a music legend and have quite a few hits of your own under your belt, you don't drive just any car.
Learn about Frank Sinatra's car collection here.
While Pink Mist was a factory color available from Pontiac, despite people arguing that it most definitely wasn't, you couldn't just go by a dealer and snag one with a white interior like what Nancy got. Instead, she had to special order this car from the factory. Not everyone is going to love the color combo, but its unique nature will most definitely turn heads.
We have to hand it to Nancy. After all, she couldn't just gone with a Camaro like so many other people did. Instead, she snagged a Firebird and dared to walk to the beat of a different drummer in those famous boots of hers. Why when the Pontiac was priced so closely to the Chevy so many chose the latter will always be a topic of great debate.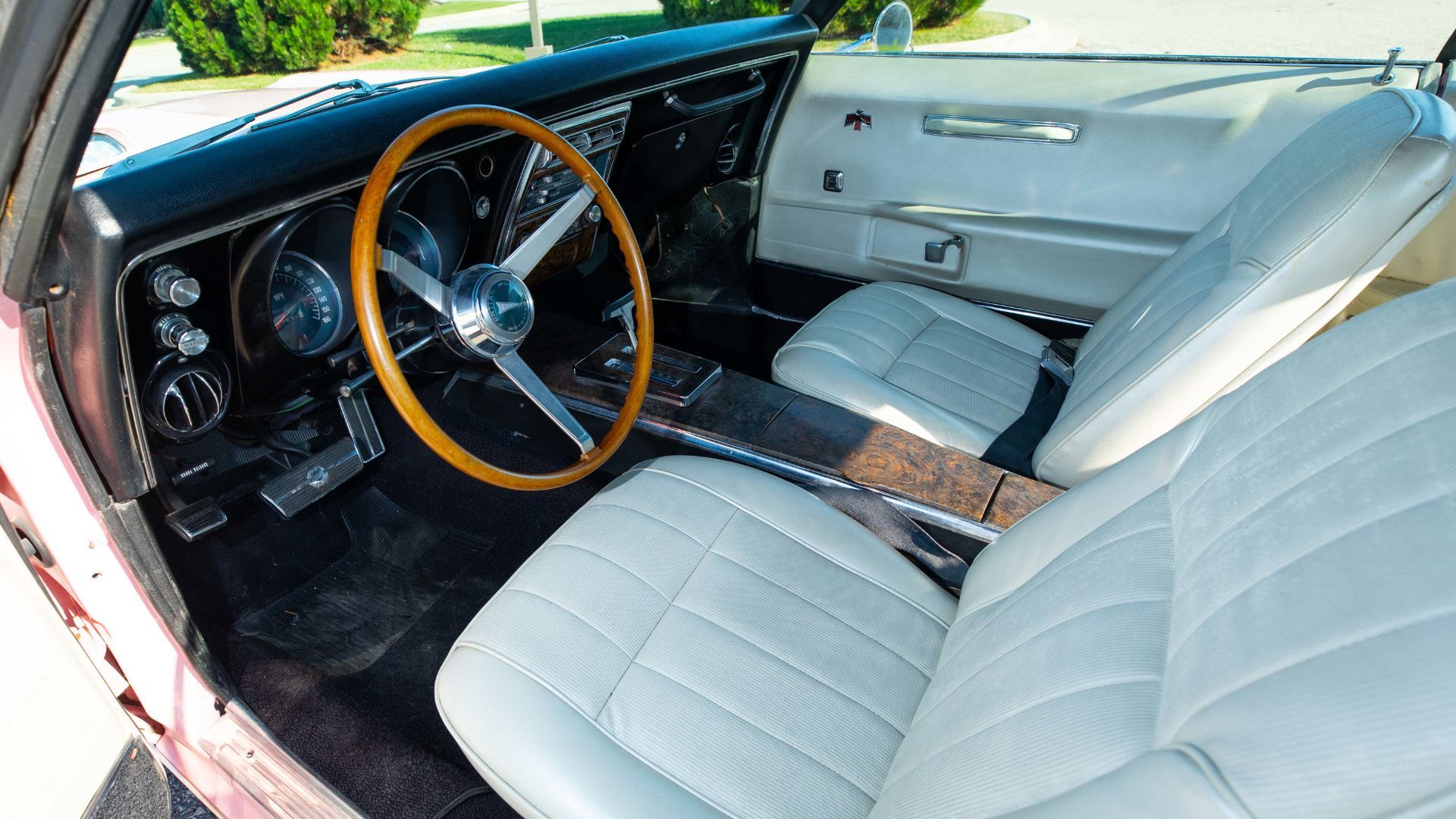 What's more, Nancy didn't go for a less-powerful V6 powerplant for her 'Bird, instead opting for the 400ci V8 in all its glory. You'll also note in the video the hood tach, a very nice touch. All this makes us wonder if Nancy was and still is a gearhead. For obvious reasons, collectors today heavily favor the Firebird 400 models as did enthusiasts back in the day.
This 1968 Pontiac Firebird Convertible which was owned by Nancy Sinatra crossed the block at Mecum Auctions' Kissimmee 2022 event, selling for $62,700. If that sounds shockingly low to you considering this ride was once owned by a famous celebrity, you might not be the only one who feels that way.
Images via Mecum Auctions