A distracted driver turned a Veteran Car Run into tragedy, now he's off to prison.
---
Ronald Carey, a well-known oil tycoon from Canada, was enjoying a day during the London to Brighton Veteran Car Run. 80 year old Carey was driving a 118 year old 1903 Knox Model C in the rally. His wife Billi was also seriously injured when the couple were thrown for the car. Michael Black is now going to spend 20 months in prison, with suspended driving privileges over the crash.
The argument against Michael Black is that he was on his phone when he hit the windowless vintage car. He was alleged to be making a phone call when the crash happened, but the call wasn't complete when he rear ended the car. Michael Black was making a u-turn, hauling trash to a dump site, when the collision happened.
Ronald Carey had accidentally deviated from the rally route and separated from the rest of the group. They were only traveling around 20 mph, but the Scania, a massive transport truck, was too much for the fragile vintage car.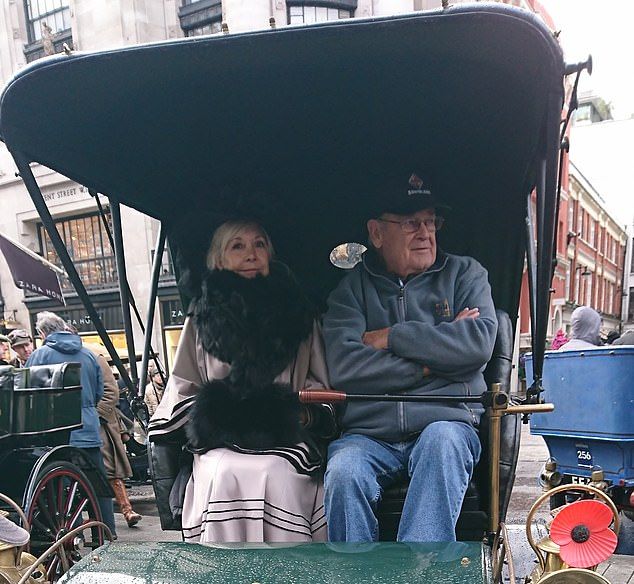 "On the day of his death, I lost my husband, my best friend and my future," Ronald Carey's widow shared. In a personal letter to the defendant, she also shared, "You were distracted by looking down at your phone. That meant you failed to focus on the car in front of you in the road and failed to react early enough to slow, change lanes as other cars had done.
'It seems that telephone call had no element of emergency or necessity. The call itself never connected and the phone was still ringing when the collision occurred.
'When the crash occurred you picked up the phone and ended that call and then you called emergency services.
'In my judgment, this amounts to careless or inconsiderate driving falling not far short of dangerous driving."
Representation for Michael Black stated that he was a person of good character and couldn't see the vintage car, or tell how close it was due to a visual illusion called "looming" that makes it hard to judge distance on larger highways and roads.