It even includes some Unimogs…
---
A lot of people are fans of Mercedes-Benz and it's not difficult to figure out why. The automakers lays claim to inventing the automobile, having been around since the very beginning. Throughout its lengthy history, it has produced many iconic cars. Tom Cotter of Barn Find Hunter tracked down a guy in Traverse City who seems to have accumulated a fair amount of those Mercedes in his yard, which of course attracts Tom like the moth to the flame.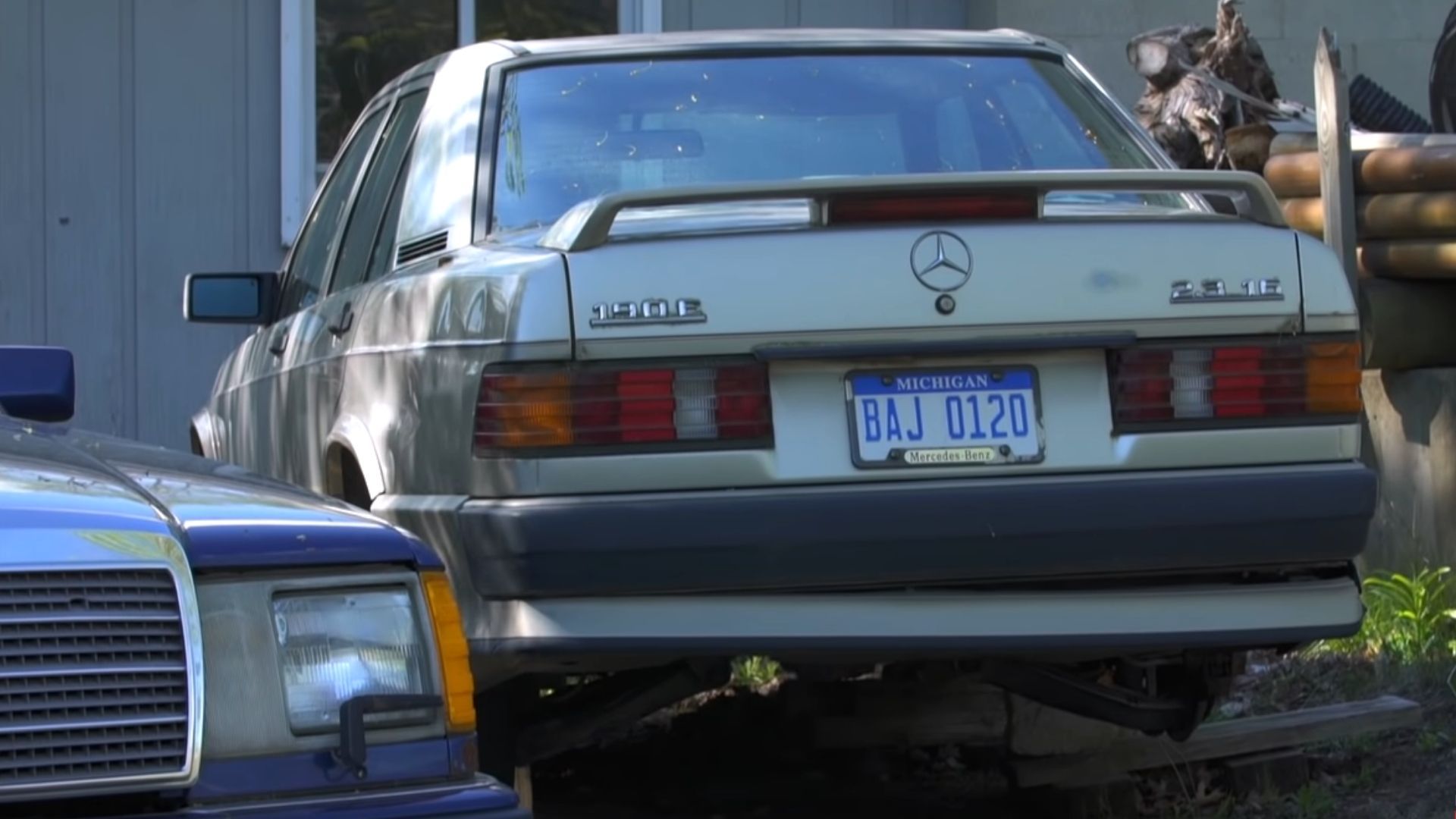 We all have the brand(s) to which we gravitate and there are reasons behind it. Maybe we fell in love with one particular model and from there grew to appreciate the idiosyncrasies of others from the brand. Maybe our father, uncle, or grandpa drove only that brand. In this case, the man with the huge collection of Mercedes in his yard was a Mercedes-Benz technician. He knows the cars well, plus surely had plenty of opportunities to accumulate more and he took many of them.
You really have to watch this video to appreciate all the cars sitting around. The big highlight is a Mercedes-Benz 190E 2.3-16, the only performance model of the 190E ever sold in the United States. When it comes to Unimogs, this guy has quite the assortment. They stop to check out a few of them in the video, including one with an bulldozer attachment on the front and a hoe in the back. Another has a 12-foot snowplow blade which was used to clear runways at an airport.
Tom is a pretty bold yet friendly guy. You have to be to go around looking for cars which oftentimes have been purposely hidden away from the public. His smile and overall likable nature are pretty disarming, but one can only imagine how many times he's been confronted by people who don't take kindly to his "snooping" at first. This situation almost turned into that when Tom invites himself into this guy's yard when nobody answers the door. Fortunately, the property owner is a fan of Barn Find Hunter and immediately realizes who Tom is, so all goes well.