The ferocious modern-day classic with a fiery temper.
---
At the Monterey Car Week, as Mercedes gleamed with the unveiling of the 2024 Mercedes-AMG GT, there was another star stealing a fair bit of attention, parked amidst age-old beauties - the 2008 CLK 63 Black Series. With its tantalizing Mars Red finish, it was a head-turner and a history reminder.
Though the term 'classic' typically invokes thoughts of age-old vehicles, sometimes the boundary stretches to include younger ones that have left an indelible mark. The CLK Black Series is a testament to that. Some purists might roll their eyes, but let's face it, in some states, it's already eligible for a classic plate.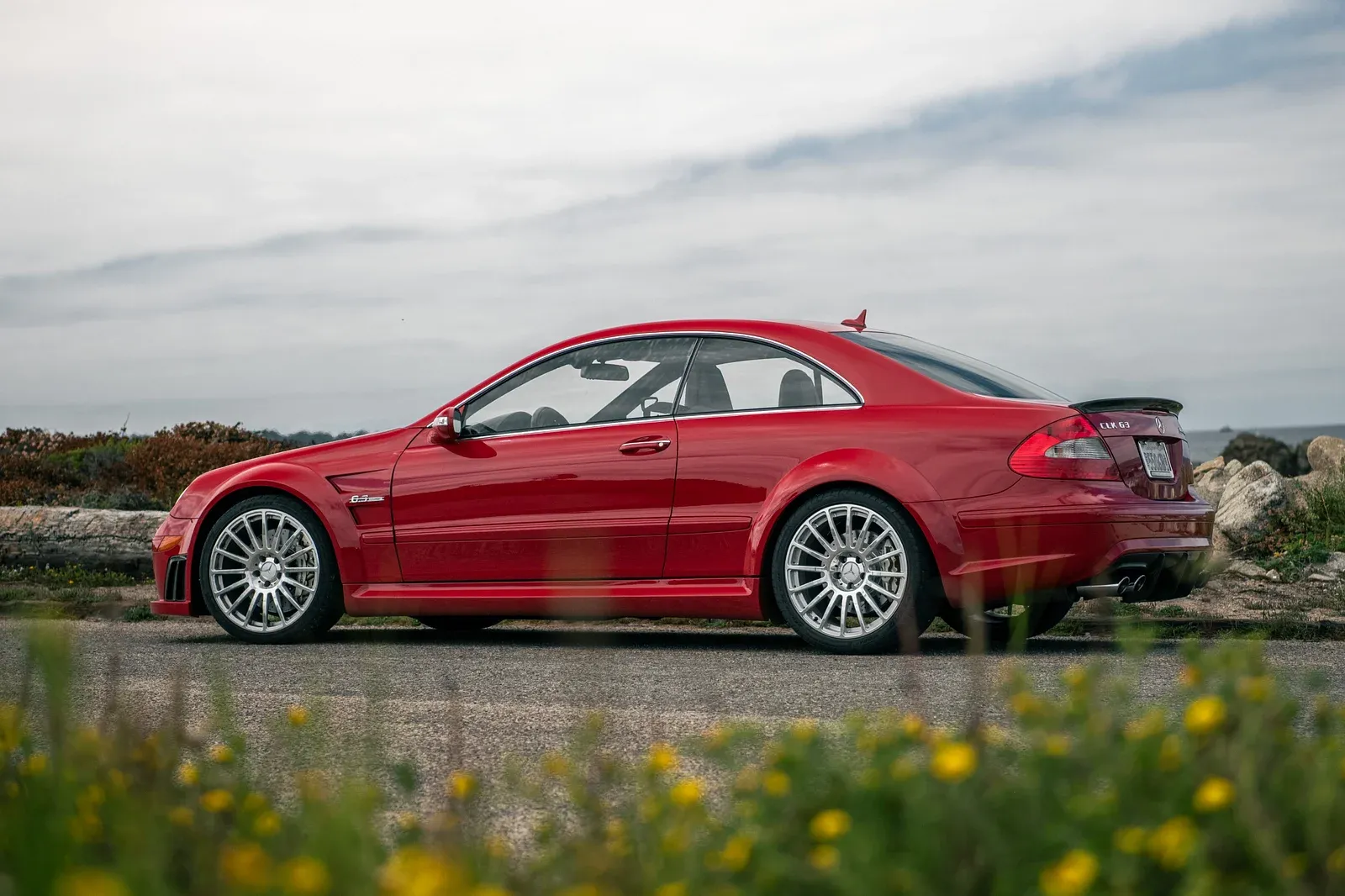 An AMG Legacy in the U.S.
While the CLK 63 Black Series wasn't the pioneer of the Black Series lineage (that title is proudly held by the SLK 55 Black Series), it was AMG's first bold foray into the hardcore American market. Few Black Series variants have been crafted since, each standing as a collectible gem due to its sheer rarity.
Having experienced the CLK Black's roaring embrace, it's hardly surprising why collectors would fancy this beast. But what sets it apart?
The Underdog's Rise to Stardom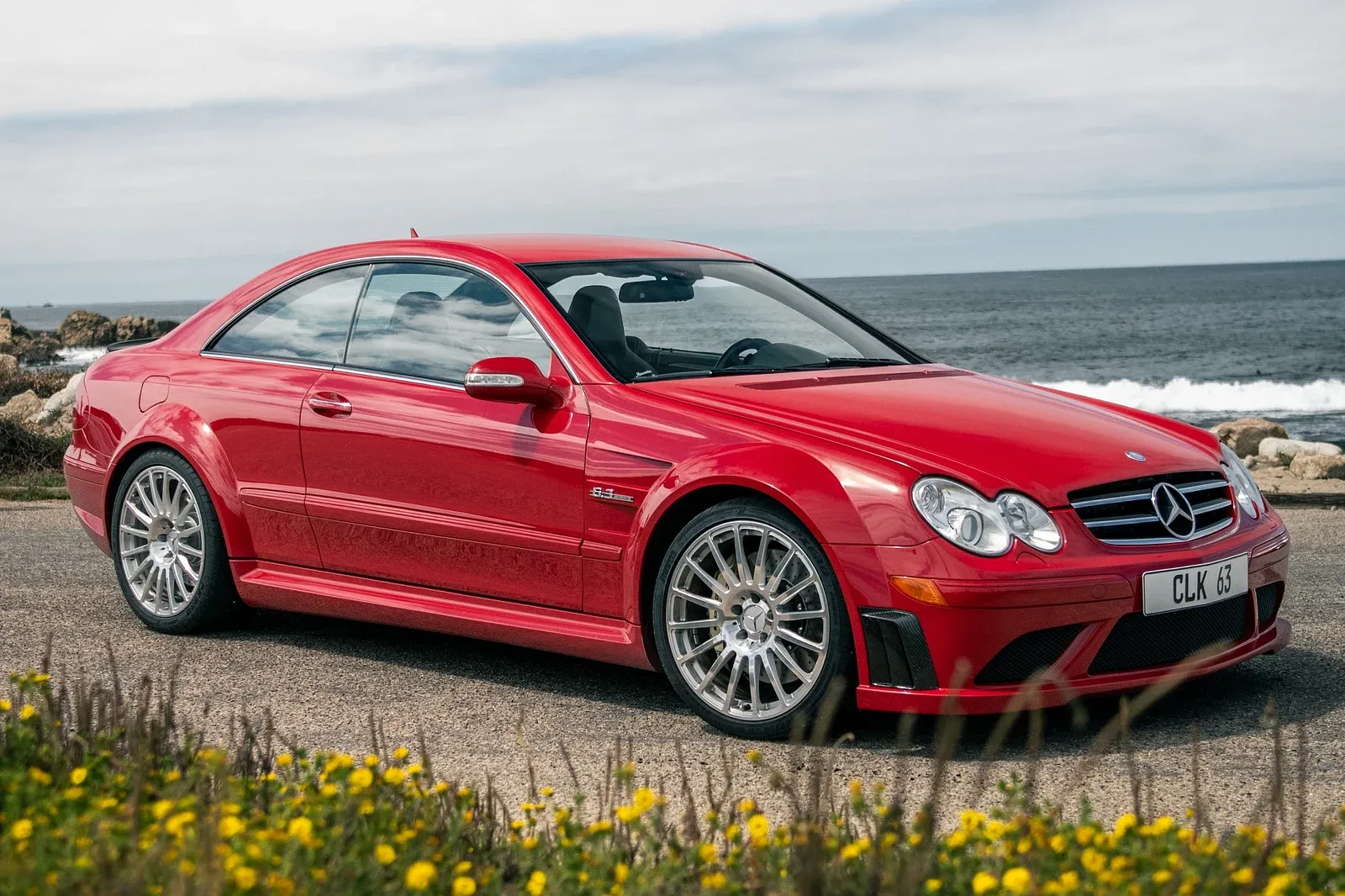 The CLK 63 Black Series' allure lies in its evolution from the mundane to the magnificent. The CLK Series, a modest two-door, four-seater coupe/convertible, was sandwiched between the SLK and the CL in terms of luxury hierarchy. It later bifurcated into the C-Class and E-Class Coupe/Cabriolet before re-emerging as the Mercedes-Benz CLE.
But in 2006, the CLK series underwent a metamorphosis. The CLK 63, available as both a coupe and convertible, roared to life with its 6.2-liter M156 V8 engine, boasting 473 horsepower. Not content, the Black Series pushed the envelope in 2007, delivering a thundering 500 hp, an exceptional feat for a non-turbocharged engine of its time.
With just 349 of these mechanical marvels finding their way to the U.S. shores (and 500 globally), their rarity is understandable. Drawing inspiration from the DTM (German Touring Car Championship), this was as close to a race car experience one could get in 2007.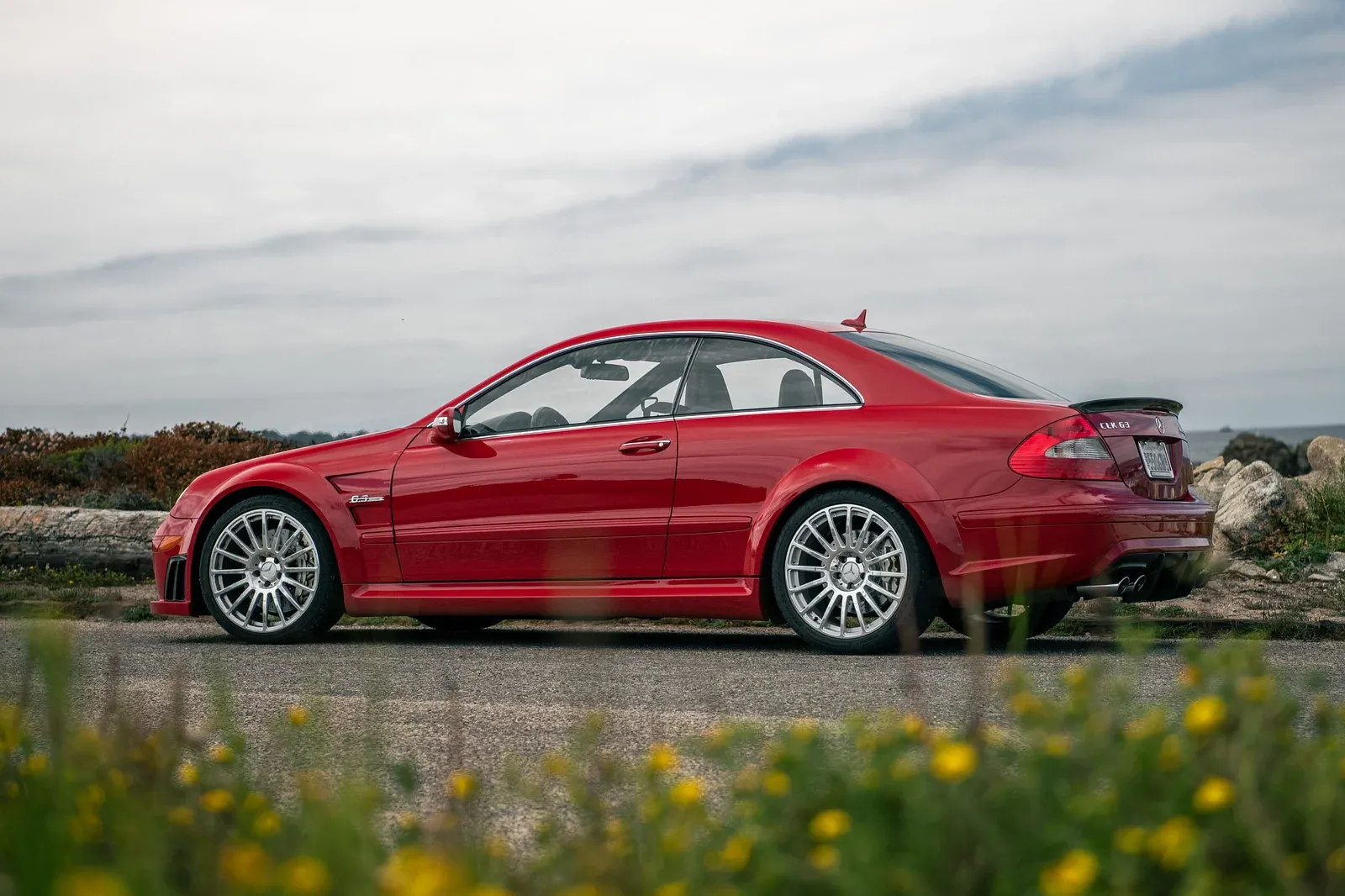 To Buy or Not to Buy?
Now, circling back to the pressing question - is it worth shelling out more than $100,000 for a pre-owned CLK Black Series? For aficionados who appreciate a fusion of luxury, performance, and a sprinkling of historical significance, it just might be. This car isn't just an automobile; it's a narrative of AMG's audacious journey in the automotive world.