And a Widebody at that.
---
In a mesmerizing blend of cinematic history and automotive ingenuity, the B is for Build's mid-engine 1967 Mustang Fastback has everyone's eyes glued. This project, which set the SEMA Show ablaze last month, is no ordinary Mustang, nor is its origin story.
From Silver Screen to SEMA Stardom
Originally debuting in the 2014 "Need For Speed" movie, this Mustang's origins are even more intriguing. Remember the striking black and orange Bugatti Veyron from the film? The one that met a dramatic end during a climactic police chase? That's right, this Mustang began its life as that very car.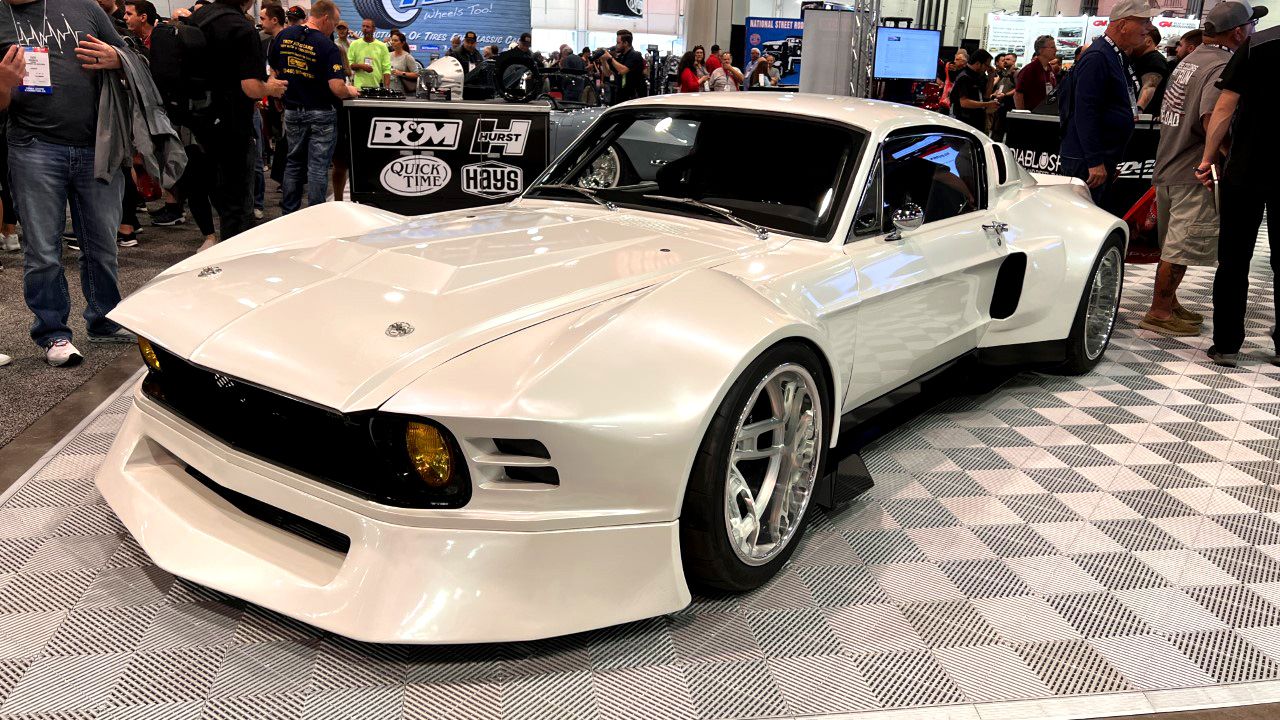 Now, don't gasp in horror just yet; that cinematic Bugatti wasn't the million-dollar icon we adore but a replica molded from fiberglass. Understandably, nobody in their right mind would decimate such an expensive car for a few minutes of silver screen glory. Once its role was fulfilled, the replica was practically in ruins.
Enter Chris Steinbacher of B is for Build, who saw potential where others saw junk. Acquiring this cinematic relic for $15,500, Chris had a vision: to resurrect the Bugatti as a 1967 Mustang, but not just any Mustang - a mid-engine variant.
Turning Pixels into Reality
Inspired by Karan Adivi's digital rendering of the Ford Mustang BOSS 302, Chris undertook the audacious task of breathing life into this digital vision. Transforming a digital dream into tangible reality isn't for the faint-hearted, requiring immense passion and expertise.
The finished product, a testament to Chris and his team's dedication, stands proud, powered by a Chevrolet LS V8 Crate Motor, with every inch echoing hours of hard work.
The Price Tag of Passion
Curious about the cost of such an endeavor? Chris pulled back the curtain on his expenses, revealing a total investment of $44,000. This includes:
67 side panels: $2,166
SLC Donor car: $15,500
Roof, cowl, quarter, and dash panels: $3,508
Roll cage and fuel cell materials: $900
Lighting, hood, and exterior features: $3,007
Wheels, tires, and shifter: $6,110
Interior amenities including seats, vents, and nitrous system: $4,506
Vinyl wrap and engine enhancements: $3,438
And a flurry of other expenses summing up to the grand total.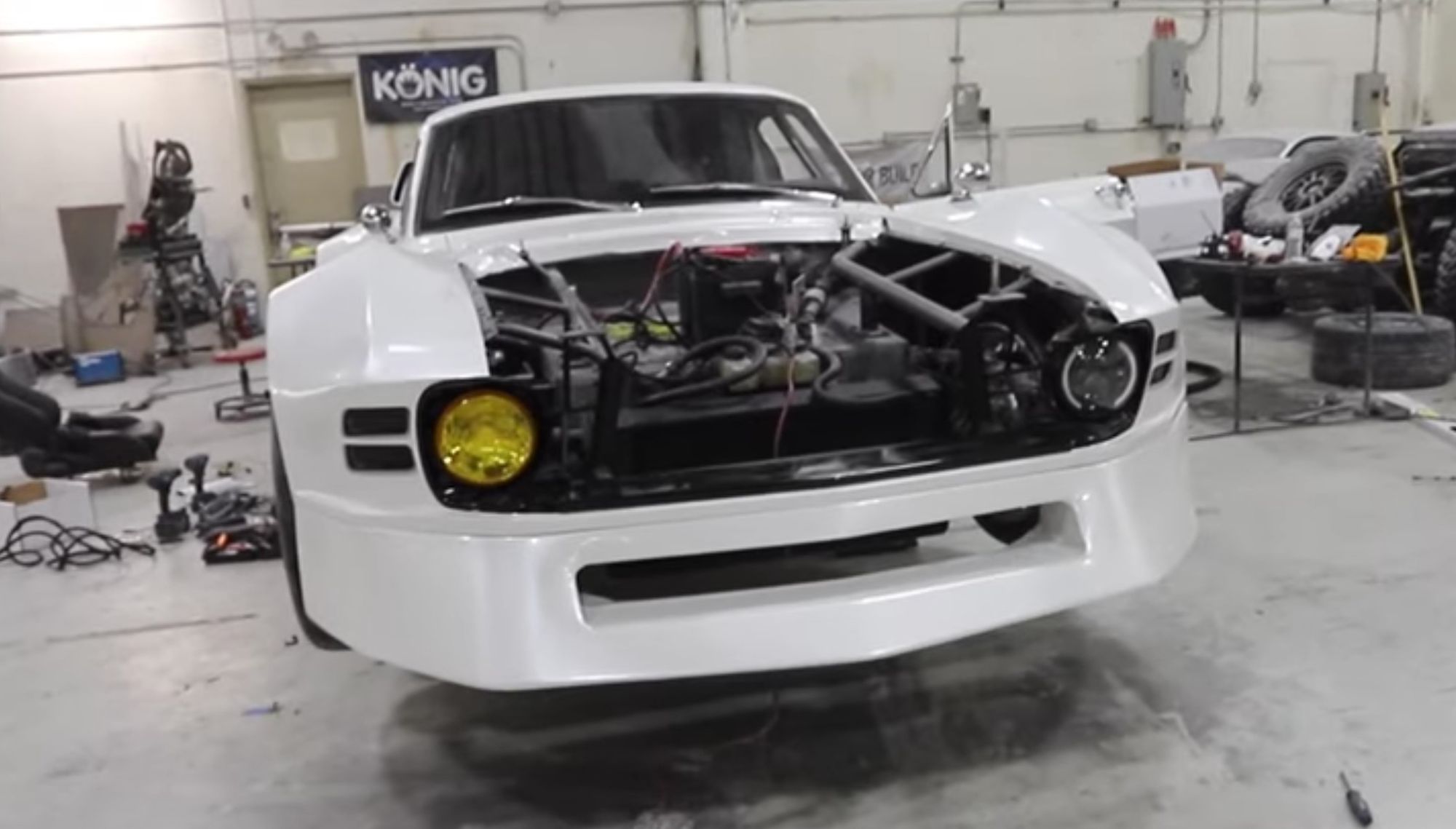 This vehicle isn't just an automotive marvel but a testament to what's achievable when cinematic nostalgia meets modern automotive prowess. Chris Steinbacher's creation is, undeniably, a symbol of resurrected beauty, audacious ambition, and unparalleled dedication.