Oh that sucks!
---
There's nothing worse than buying a cool car, only for it to be crashed by someone else. That's exactly what happened to Nigerian singer Feranbanks recently and it was a mechanic who wrecked it. The muscle car was only a month old at the time, but fortunately it looks like it will ride again.
Learn what Ice Cube is doing for Roadkill Nights here.
Ferabanks, real name David Oluwaferanmi, posted an Instagram story about the accident, showing himself with the Camaro as well as the damage from the crash. You can see the front fascia is trashed and so are the headlights. Both front airbags also seem to have deployed and the hood looks a little bent.
If this were an older vehicle and values weren't so high, especially in Nigeria, we'd say crash damage like this would total the muscle car. But with how everything is these days, it's very likely the Chevy's repairs won't come anywhere near the total value, which we think is a good thing.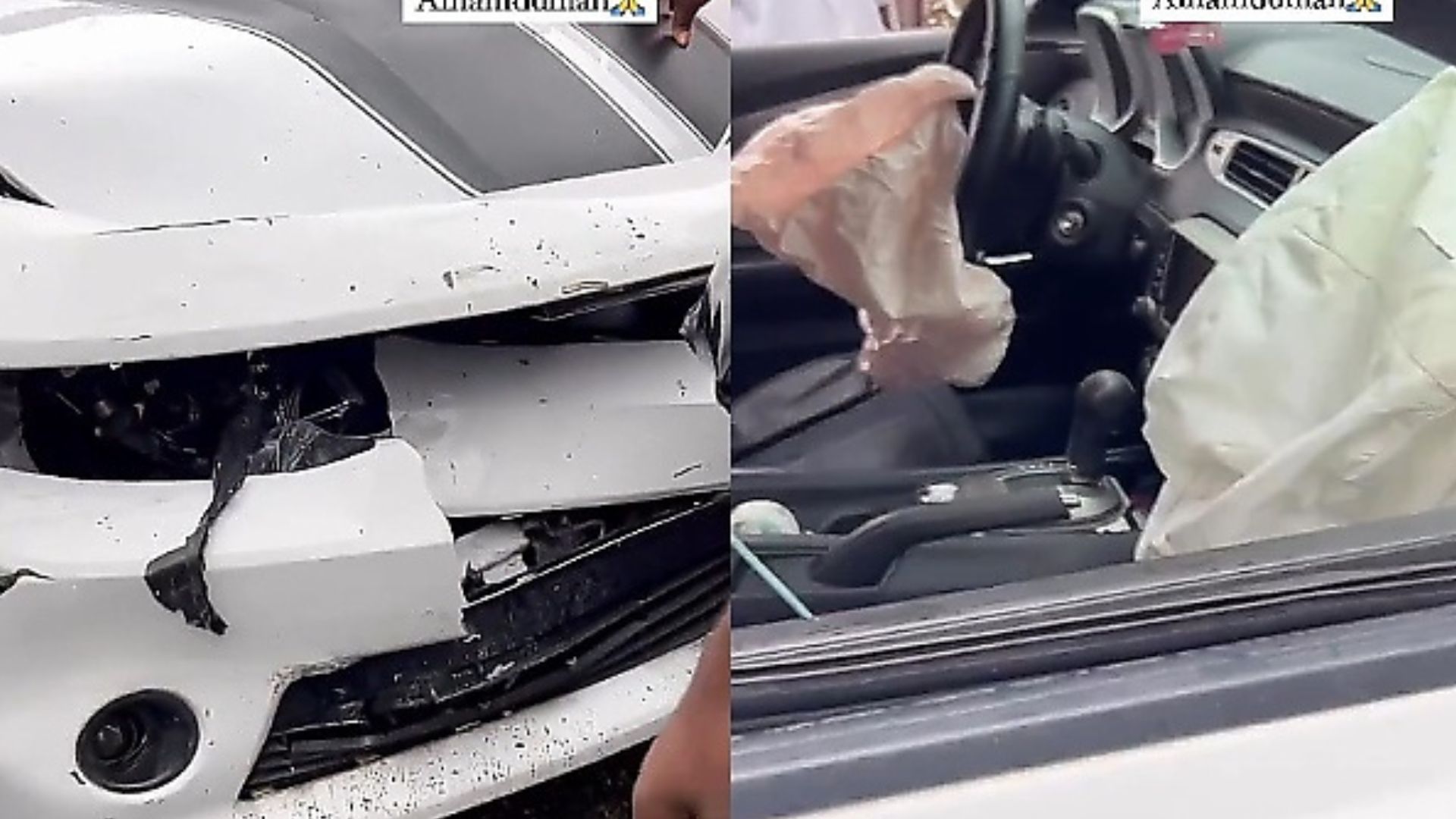 Surely the singer isn't pleased about this turn of events, but it could've been far worse. First off, the mechanic who was taking it for a test drive didn't die. Feranbanks might not be too pleased with the guy and we get why, especially if it's discovered the mechanic was hot dogging around in the muscle car before the collision.
We don't have any details of how the crash happened, but the fact the vehicle only suffered front-end damage points to two possible scenarios, both not good. One possibility is that the mechanic was going to fast, a car in front of him stopped or slowed down, and he couldn't brake in time. The other is the mechanic punched it, lost control of the Chevy, and ran nose-first into a wall or other obstacle.