Is this cool, or should he have bought a real car with that cash?
---
While some people have warehouses of cars stashed away, others choose to collect smaller versions like Hot Wheels and models. The guy in the video accompanying this article has amassed a $40,000 collection of 1/18 scale model cars and he shows it all off for your viewing pleasure.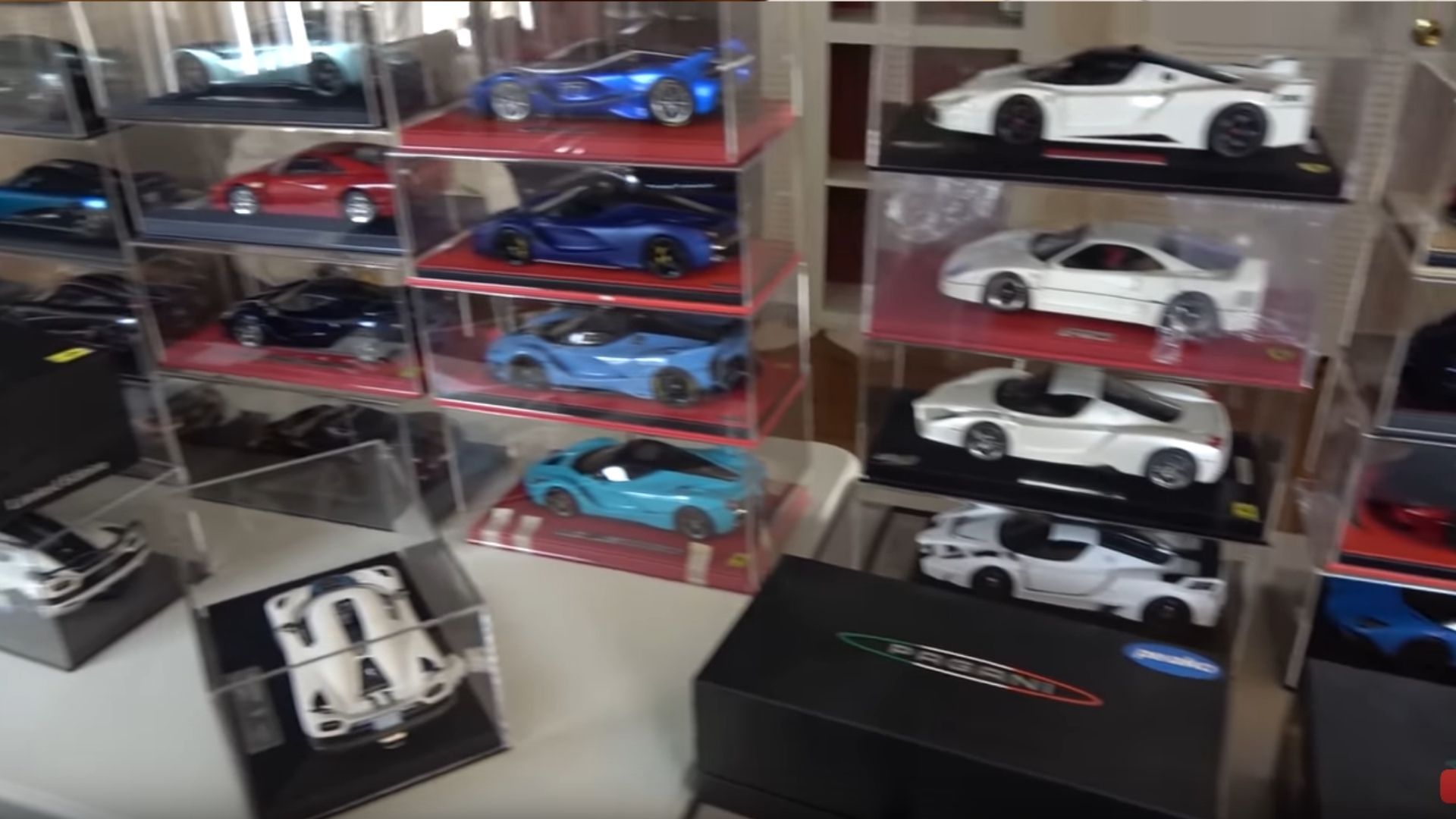 YouTuber effspot has a pretty extensive collection pretty much of just European exotics. Some of the many notable examples include a Pagani Zonda Cinque, BMW MC CSL, Ferrari FXX, and Lamborghini Veneno. He says more cars are in transit from overseas, plus he's trying to sell off a whole section of model cars.
He has both diecasts and resin model cars, although his assortment of diecasts is much smaller. You might have been expecting more cars for $40,000 but most of these aren't the cheaper $40 models you can find at Hobby Lobby. For example, Amalgam model cars can cost thousands of dollars each, although it doesn't look like he has any (but we could be wrong). Still, many of his models are of higher quality, so he obviously forked out a pretty hefty amount for each of those.
Admittedly, the collection is in a bit of a disarray. As some have pointed out, this guy needs to invest in some clear storage cases or cabinets, otherwise he's going to spend all this time with a feather duster trying to keep all these model cars looking decent. He has some cars in cases, but there are still many more just sitting out in the open. However, he reassures everyone he will get his collection properly organized soon.
As he goes through detailing out his collection, it's obvious he's focused on picking up a lot of rare model cars, many while traveling overseas. If you want to check out effspot's channel, he makes videos of car collections while traveling around the world.