The Bugatti is owned by rapper Bad Bunny…
---
Accidents between two exotic cars can be incredibly expensive, even when they're not relatively all that bad. That's why this barely fender bender involving a Lamborghini Urus kissing the back end of a Bugatti Chiron Sport 110 Ans is a big deal. The drama factor is even higher because both vehicles are owned by celebrities.
Watch the latest Motorious Podcast here.
The whole thing went down in Miami on the night of August 11 during the opening event for a new restaurant called Gekko. One of the owners of the new establishment is Puerto Rican rap star Bad Bunny, who just happens to own the Bugatti involved in the accident.
If you don't know, Bugatti only made 20 of the Chiron Sport 100 Ans models. Any Bugatti is worth more than most people would imagine but this one is worth well over $3 million, so even the slightest damage done to one is soul-crushing.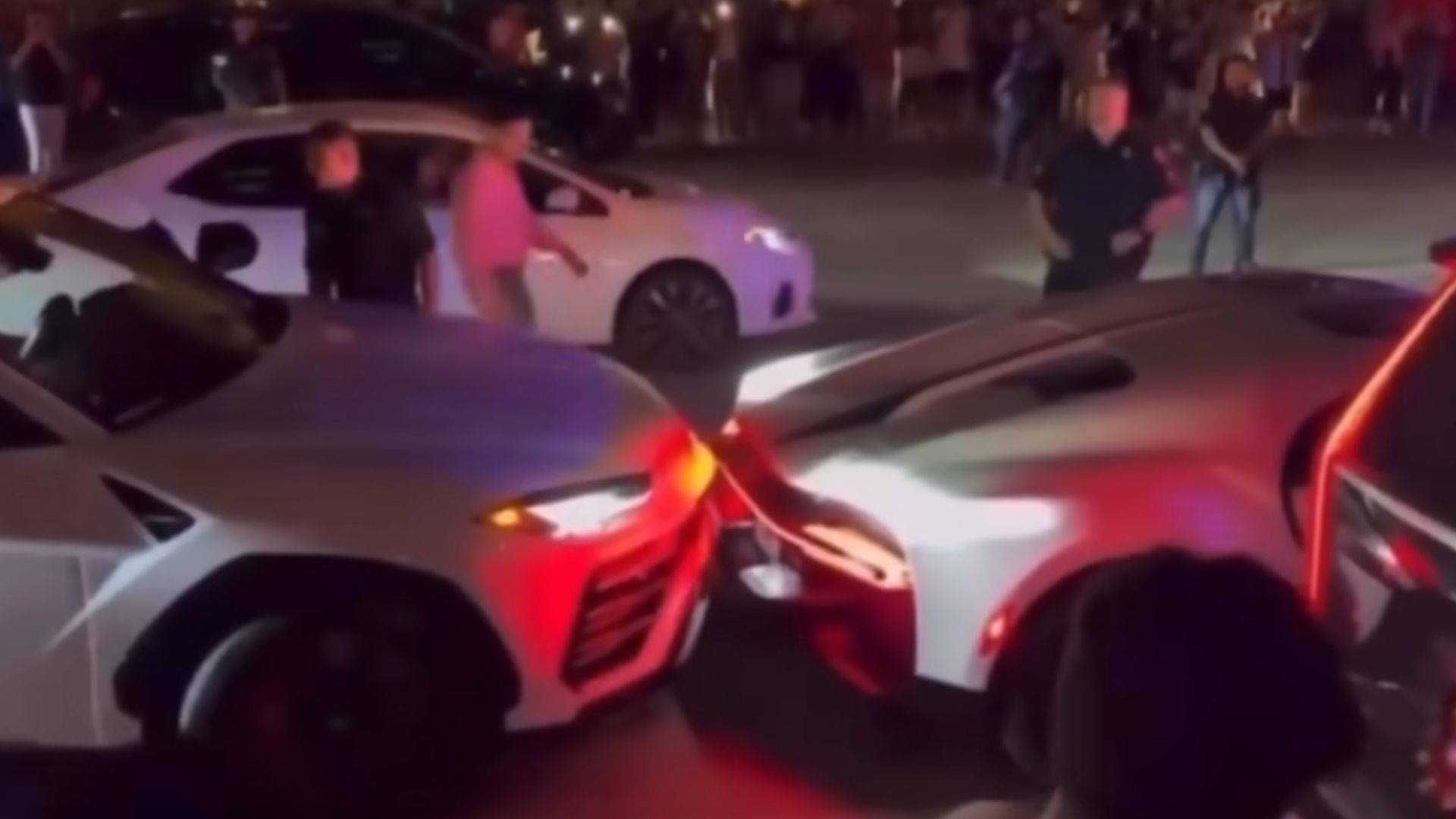 In the included video, you see the Lamborghini Urus SUV roll up behind the parked Bugatti. It almost stops all the way before reaching the hypercar, but the German's front bumper kisses the rear bumper of the Frenchie. The crowd immediately reacts how you would expect, with plenty of hooping and hollering.
Unfortunately, the person doing the recording couldn't get close to the vehicles afterward, so we can't see if there's any real damage. The impact was loud enough it might have at least cracked some paint if not panels, but no parts appeared to be hanging off either ride. Still, the crowd which formed to spot any celebrities going in and out of the restaurant sure loved the show.
To be honest, we've never heard of Bad Bunny before, but apparently he's really popular with the kids these days. Obviously the guy is making tons of money, but we wonder if insurance will cover whatever damage his hypercar suffered.
Check out the video for yourself.
Images via YouTube