He's got great taste!
---
The LA Auto Show is all set to host a spectacular display of 11 of Kevin Hart's coolest cars, offering the public a firsthand glimpse of the celebrity comedian's profound love for American muscle. Kevin Hart is acclaimed for his unparalleled comedic wit and his ventures in acting, but his car collection unveils another layer of his persona, his penchant for awe-inspiring vehicles, particularly those with a robust and muscular demeanor.
Find out about the fate of Menace, Hart's restomod 'Cuda here.
For the first time, the Kevin Hart Kollection is set to be the centerpiece, allowing fans to witness the astounding assortment of Hart's prized possessions, revealing not only his taste in cars but also his favorite genre, horror. His collection beautifully juxtaposes his comedic fame with a contrasting and unexpected homage to horror.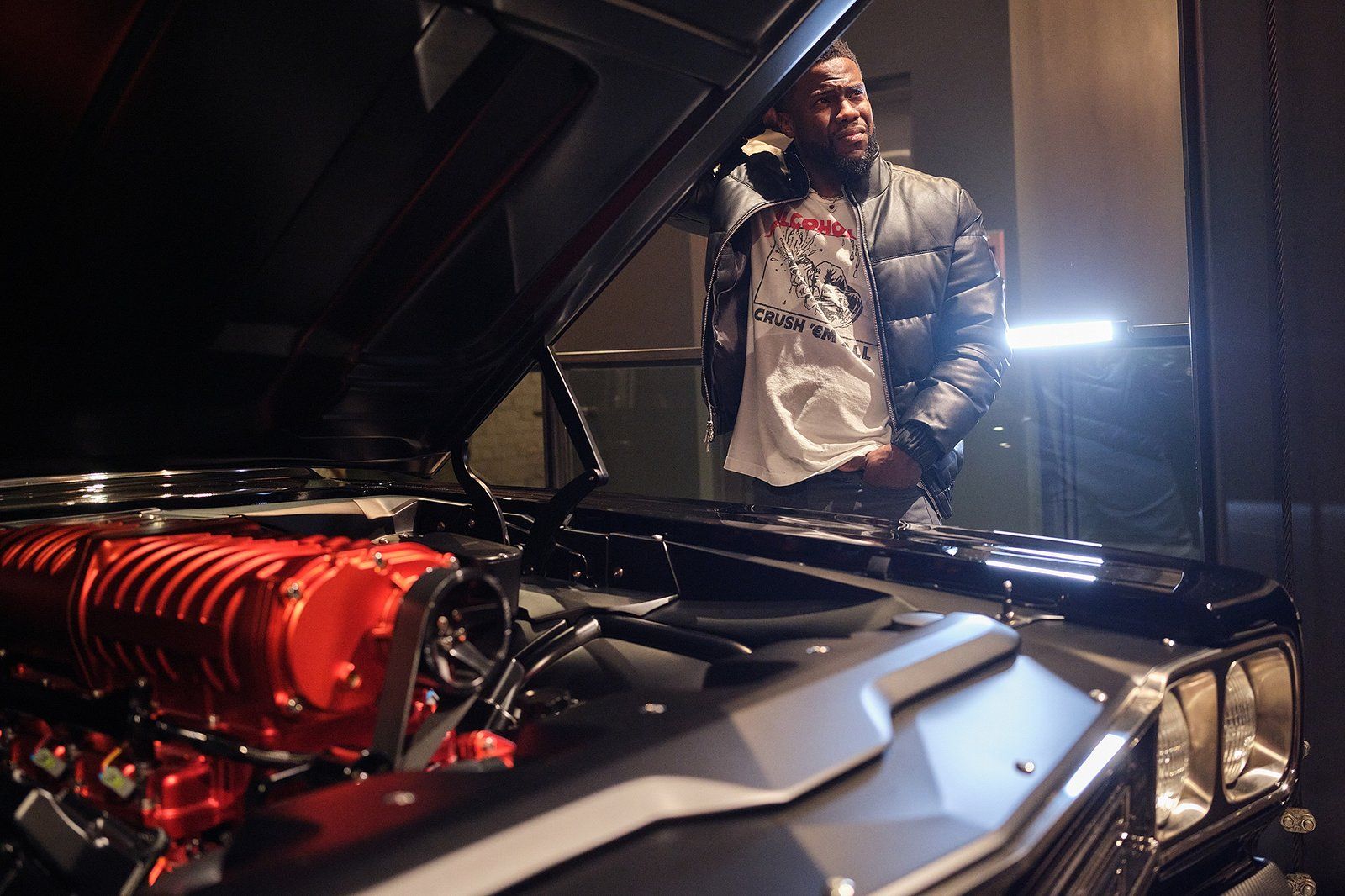 Among the head-turning machines is the Michael Myers, a 1969 Plymouth Roadrunner, meticulously designed by Sean Smith and constructed by Salvaggio Design. This majestic muscle car, crowned the 2022 Muscle Machine of the Year by the Goodguys Rod & Custom Association, houses a 7.0-liter Hemi V8, boasting a staggering 940 horsepower.
Another marvel at the show is the Dark Knight, a 1987 Buick Grand National, a collaboration with MagnaFlow, revealed at the 2022 SEMA. It draws attention with its blacked-out theme and is powered by a 3.6-liter twin-turbo V6, delivering 472 hp and 445 lb-ft of torque.
For those with a penchant for non-muscle and international marvels, the collection also presents a 2022 Ferrari SF90 Spider and a 2023 Ferrari 812 Competizione, with the former acquired in commemoration of his Netflix crime film, True Story.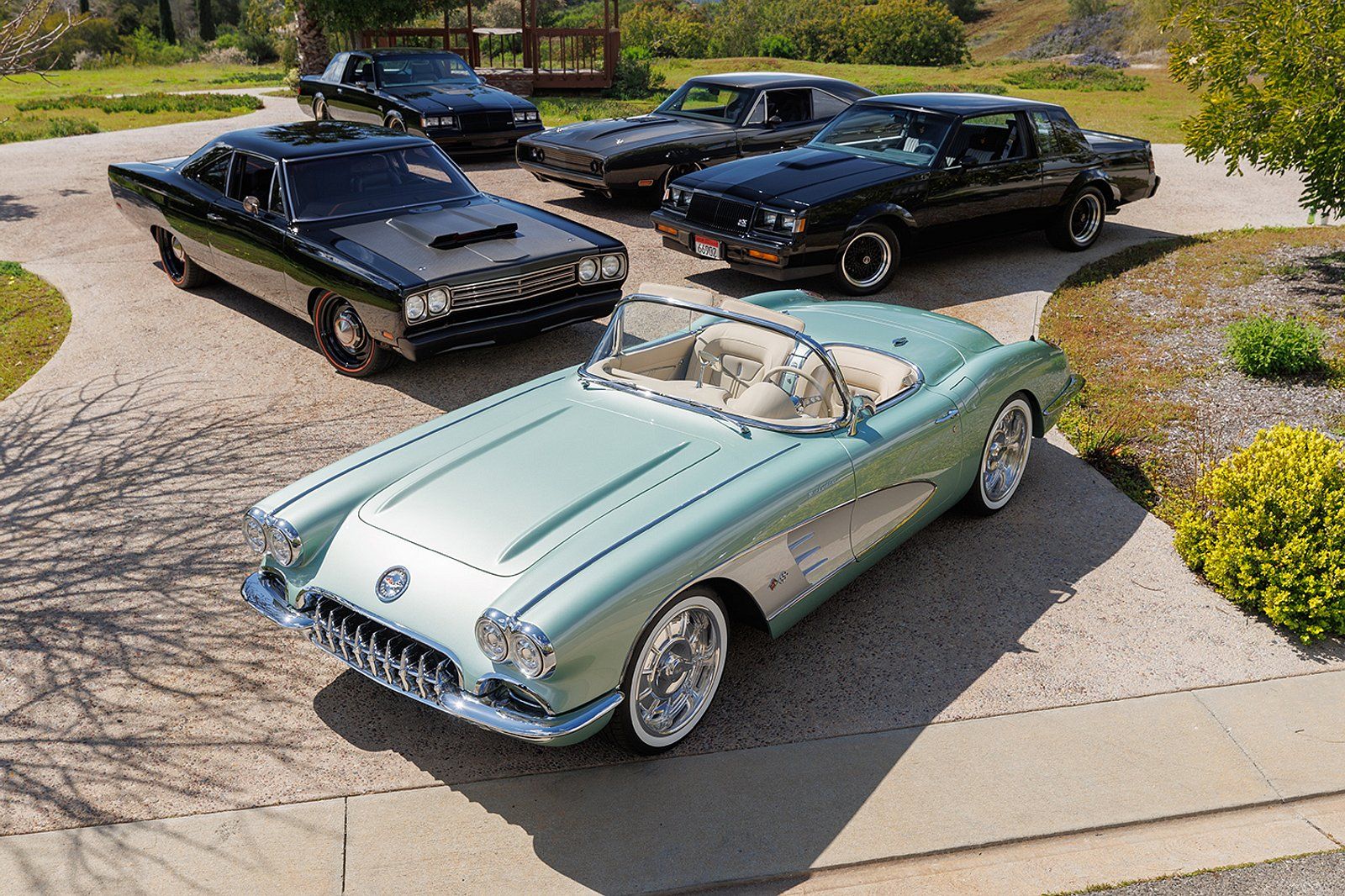 Here's a peek into the full array of Hart's iconic cars slated for display:
1959 Chevrolet Corvette (Mint Condition)
1966 Chevrolet Corvette (Darkness)
1969 Chevrolet Camaro (Bad News)
1969 Pontiac GTO (Chocolate Droppa)
1966 Pontiac GTO Convertible
1969 Plymouth Roadrunner (Michael Myers)
1970 Dodge Challenger (Bane)
1970 Dodge Charger (Hellraiser)
1987 Buick Grand National (Dark Knight)
2022 Ferrari SF90 Spider
2023 Ferrari 812 Competizione
Kevin Hart shares his enthusiasm, "I'm pumped for people to see my cars in person. Some have been at the big hot rod shows, but this is the first time they'll all be together. And to do it at a major international event like the LA Auto Show was the ideal place to make it happen. I can't wait for fans to see them and find out which one is their favorite."
The Kevin Hart Kollection is sure to be a remarkable spectacle at the LA Auto Show, running from November 17 to 26 at the Los Angeles Convention Center. The blend of comedy, horror, and unparalleled automotive craftsmanship is bound to leave the fans in awe and admiration of Hart's diverse and intriguing passions.