The guy must be in love…
---
By now you're probably aware Kevin Hart is a gearhead. After all, the guy has purchased a wide array of classics, restomods, and modern collectables for a collection which would make just about anyone jealous. He also had a TV show called Kevin Hart's Muscle Car Crew, just in case you didn't get it clear that he likes cars. But for just another reminder, the comedian posted on his Instagram account two photos of him posing with Mint Condition.
Check out another of Kevin Hart's rides here.
The 1959 Chevy Corvette gets its name from the mint green paint it wears, an obvious connection most people could make on their own. It's also an ironic name since, per Merriam-Webster, "mint condition" means something is in "a state of being like new."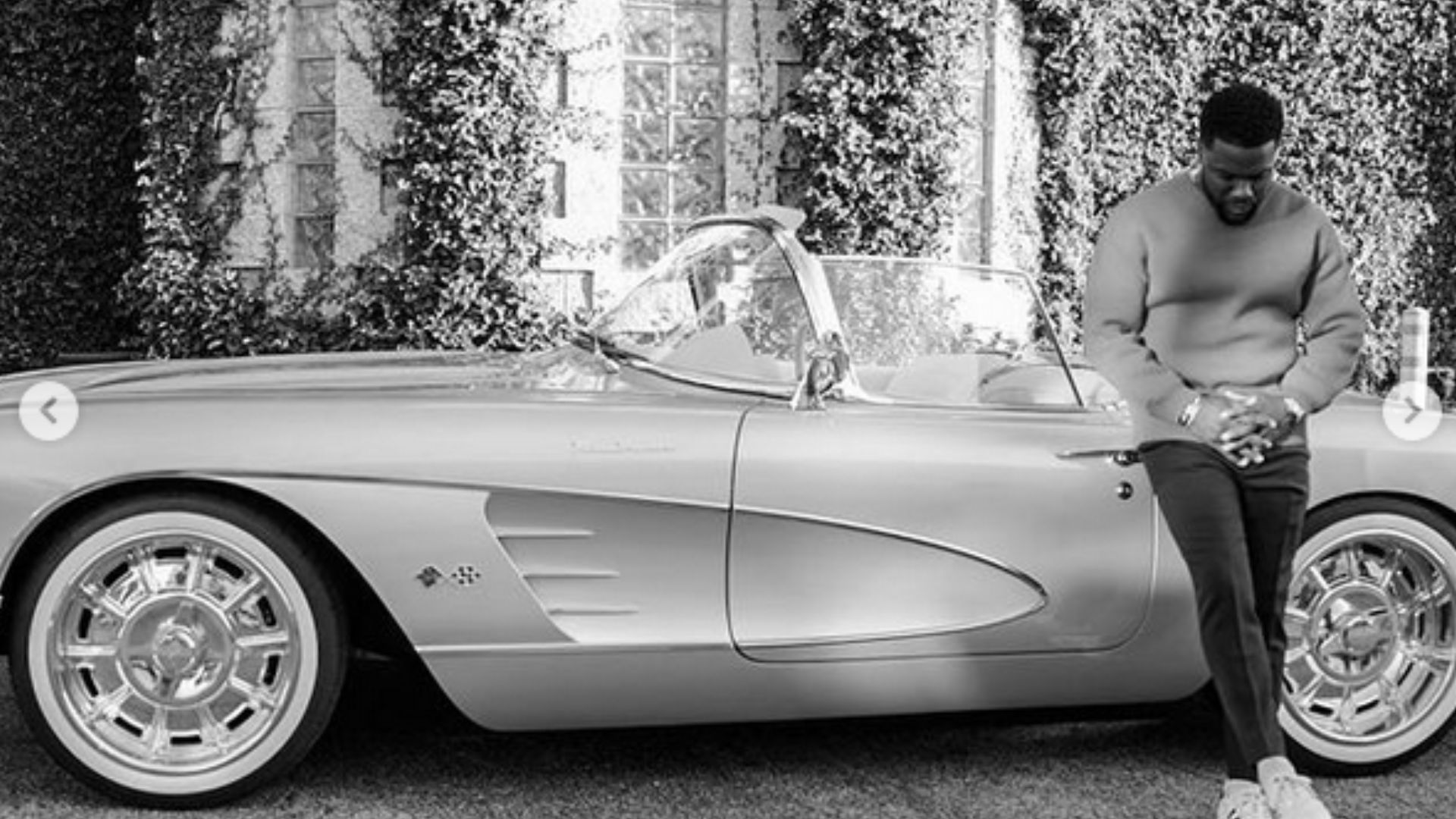 While the '59 Corvette sure looks great, the paint is the first giveaway it's not exactly factory spec. After all, popping the hood reveals a decidedly modern new-gen 6.2-liter LT1 V8 with 460-horsepower on tap. While that might not be as powerful as you might hope, it's plenty to get the little sports car going in a hurry. Paired up with that mill is a 4-speed 4L74e automatic transmission. We would've gone with a stick, but it's not our ride.
Instead of the factory chassis, this car uses one from Art Morrison. There's a C7 Corvette front suspension with Strange Engineering coilovers. And in the rear Mint Condition bears a bespoke independent suspension. Nice. Braking comes via Wilwood 6-piston calipers and 14-inch rotors.
Adding further to the modernity of this restomod is Bluetooth for the sound system, which also comes with a JL amp, focal speakers, and a sub for when the rumble of the LT1 isn't enough. While not the most powerful or quickest of Hart's rides, it obviously is something he's proud to own.
Images via Instagram