Overpriced or are these supercars worth that much?
---
Many hold the first-generation Ford GT supercars in high esteem in part because they were relatively accessible compared to the second generation. However, as evidenced in the auction of pop star John Mayer's 2006 Ford GT Heritage Edition at Barrett-Jackson Scottsdale on the evening of January 28 for $594,000, that accessibility might be a thing of the past.
See what Corvette auctioned for over $3 million here.
Sure, the fact the car has been owned by a current celebrity might have helped push the sale price up some, but the fact is these 2000s supercars are aging like fine wine. In fact, one auctioned at Mecum's Kissimmee event last year for $715,000. Of course, that other car had just a mere 250 miles showing on the odometer.
A mere 343 Heritage Edition GTs were made for the 2006 model year, making them instant collectables. While the original purchase price was just $150,000 values have soared since, making these vehicles quite the investment for those lucky enough to have scooped one up new.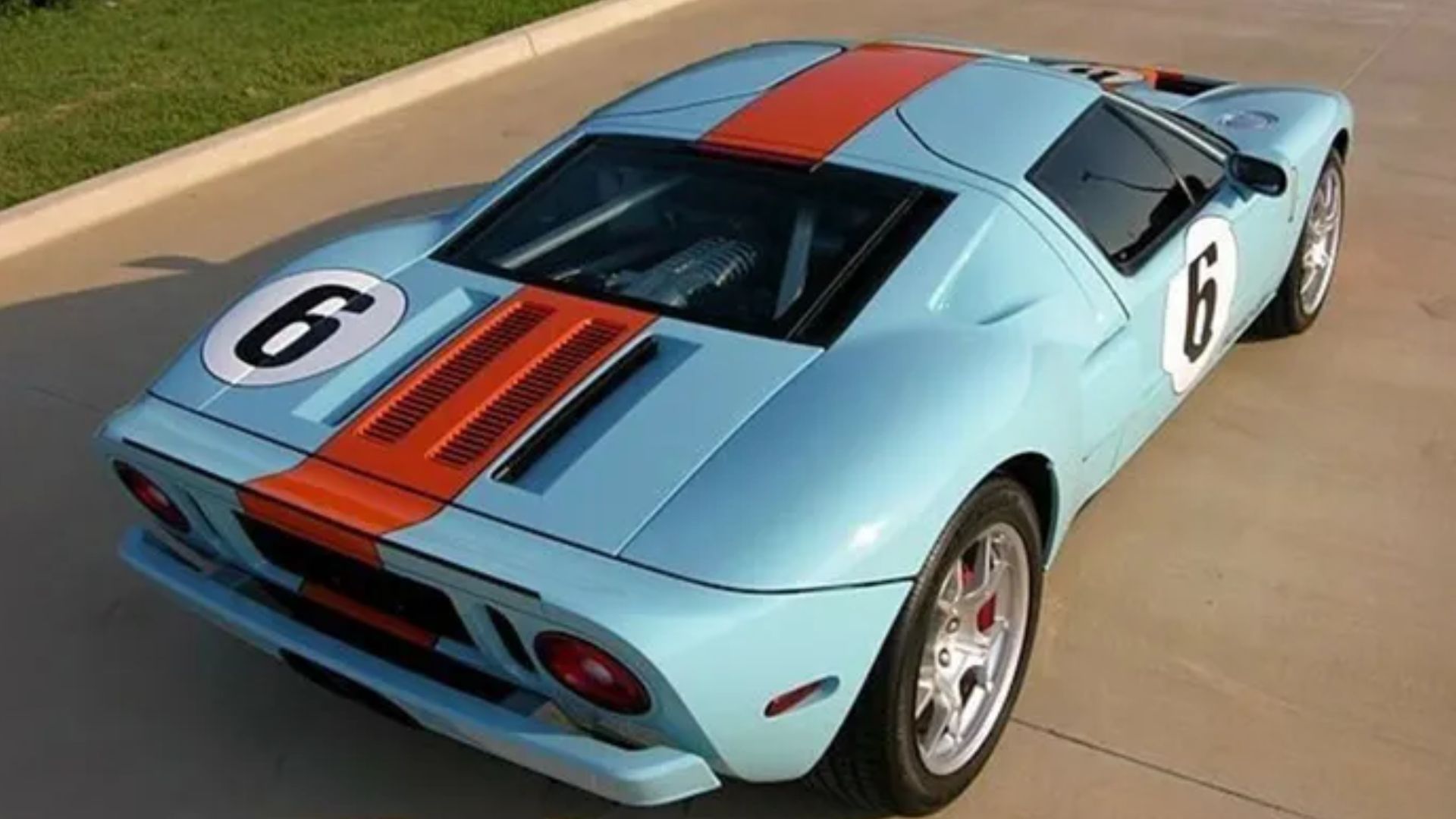 For those who would actually drive a car like this instead of just letting it sit in the garage, or worse be an art display in a living room, the 2006 Ford GT Heritage Edition offers plenty of thrills. Sitting mid-ship is a supercharged 5.4-liter V8 with 550-horsepower and 500 lb.-ft. of torque on tap. As the driver, you get the joy of rowing through the 6-speed manual transaxle, as it should be.
If you don't know, John Mayer is a singer/songwriter who has bagged multiple Grammy awards and made the horrific mistake of dating Taylor Swift. Apparently he has a reputation as a womanizer, something we don't pay attention to and that quite frankly shouldn't affect the value of this Ford GT but perhaps it did anyway.
Check out the lot listing here.
Images via Barrett-Jackson