The Caribbean was Packard's swan song. Jay Leno has owned his for over 35 years.
---
In the first half of the 20th century, Packard had a well-deserved reputation for luxury, quality, and reliability. That reputation has remained nearly unmatched in the years since the company folded in 1958.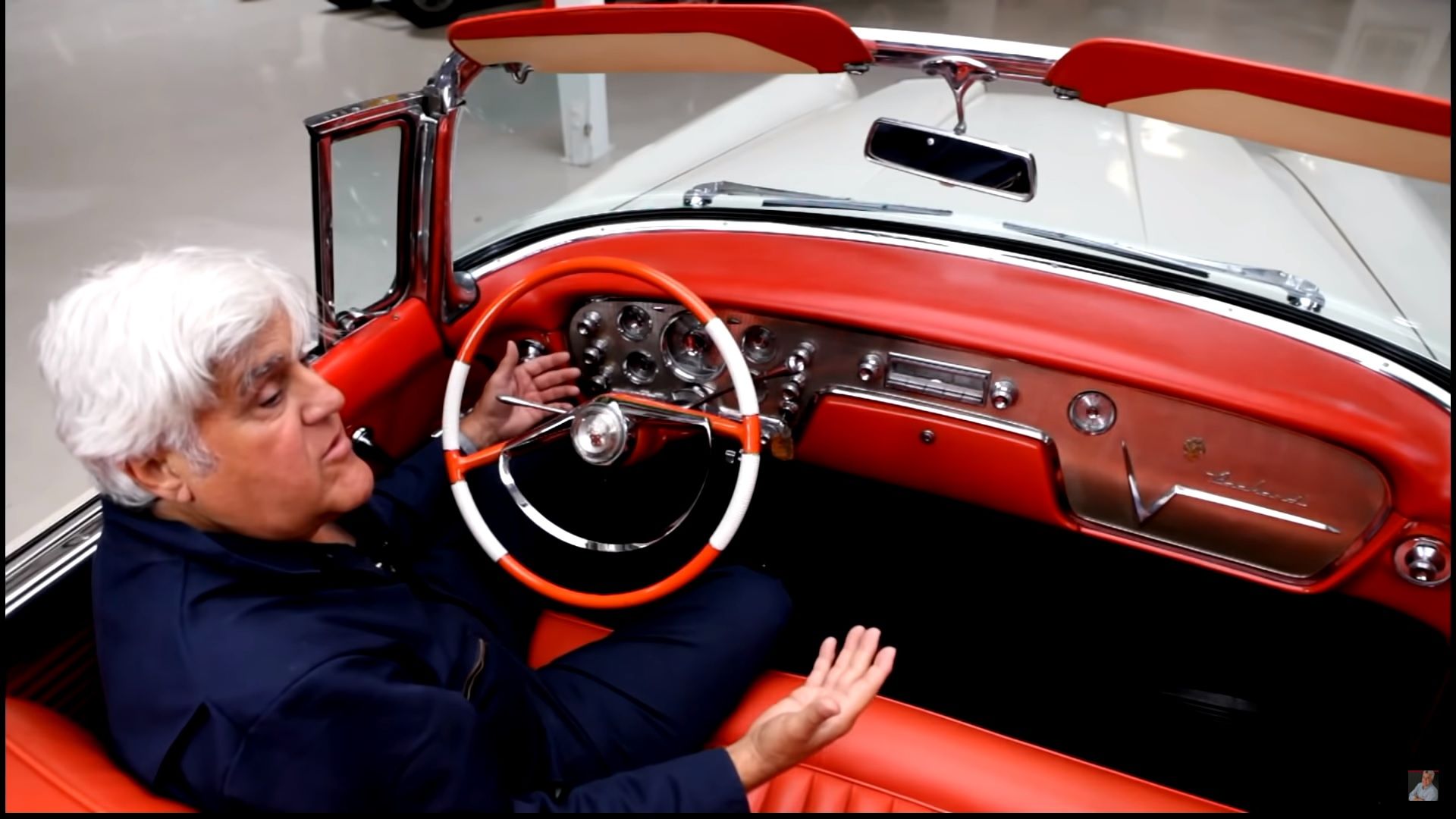 The company is perhaps best known for their opulent prewar cars, but after World War II, they made several attempts at returning to relevance. The 1953-1956 Packard Carribbean may be one of the most elegant last ditch efforts of all time.
Jay Leno has owned his for over 35 years, and apparently, it was once featured in the opening of The Tonight Show. His is a 1955 model, which featured several mechanical and styling updates that made it special.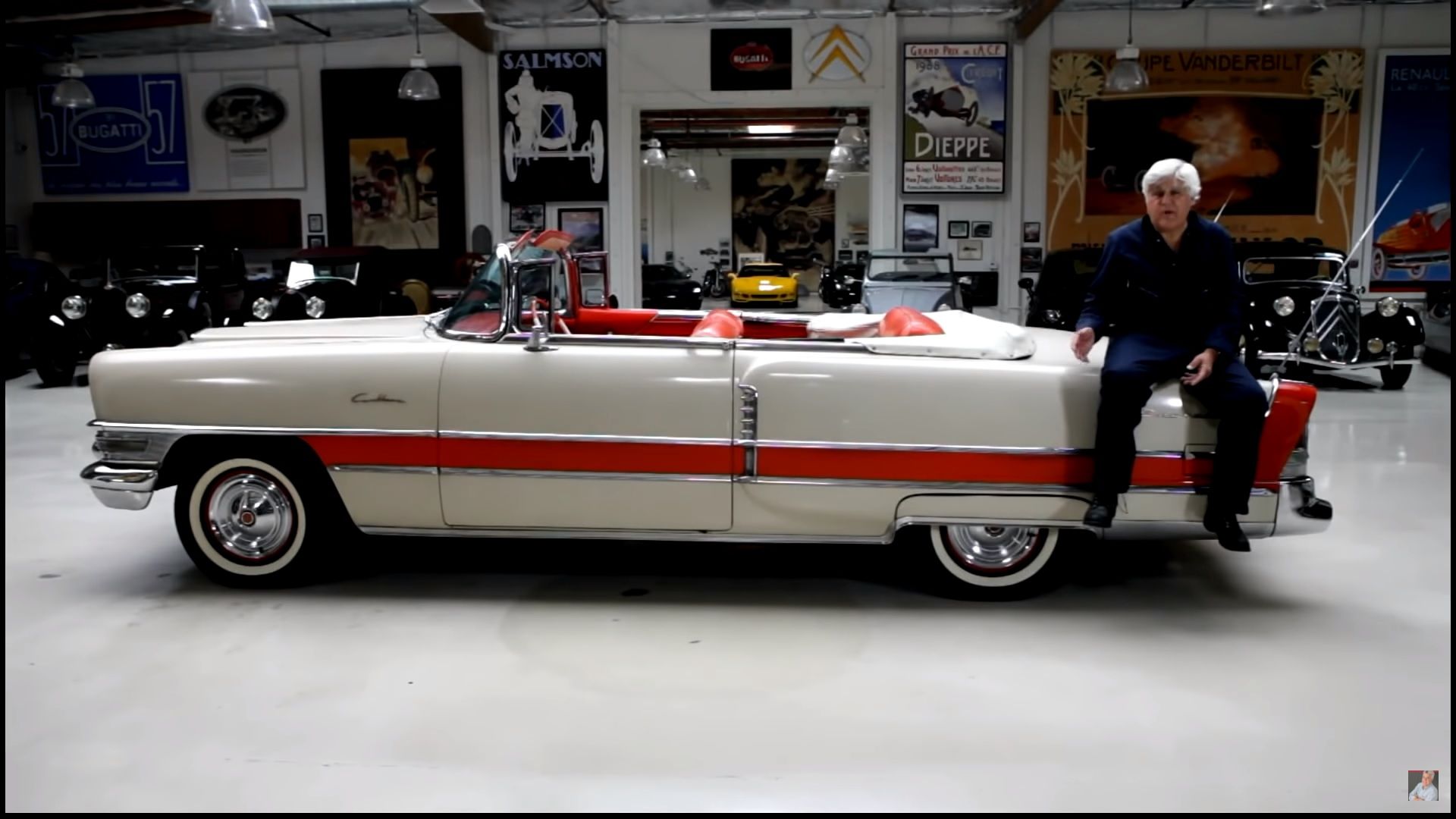 The 1955 Carribbean featured self-leveling torsion beam suspension, which Leno shows off in the video by sitting on the rear quarter panel and jumping off. After a couple seconds, we hear the mechanism whir to life as the car levels back out to compensate for the weight. Pretty heady stuff for 1955.
Another cool feature is the dual antennas. Dual radio antennas were a popular custom feature back in the '50s, but the second antenna was usually non-functional. The Carribbean had both wired in, which gave the car an impressively clear radio signal. Think of it as the SiriusXM shark fin of the '50s.
Leno's car is extra special to him as it's all original, down to the paint. From the video, it looks good, but as he explains, it's no show car. In 1955 and 1956, Carribbeans could be had with tri-tone paint (Leno's is two-tone). The interior upholstery matched, and in 1956, the cushions were reversible – cloth on one side, leather on the other.
Back in the 1950s, driving a Caribbean meant that you were someone important. That looks to remain the case today, over 60 years later.