This is stirring up plenty of interest…
---
With the recent passing of Olivia Newton-John, all eyes are on the 1949 Mercury Convertible used in the movie Grease as it heads to the auction block. With black paint, the requisite brightwork, and flames painted on all four fenders, even without its Hollywood connection this is the kind of ride that turns heads. However, its provenance and the dashboard signature from Olivia Newton-John herself helps fuel speculation that when the hammer drops, this classic American car will ride off into the sunset for $600,000 to $750,000.
Watch the latest Motorious Podcast here.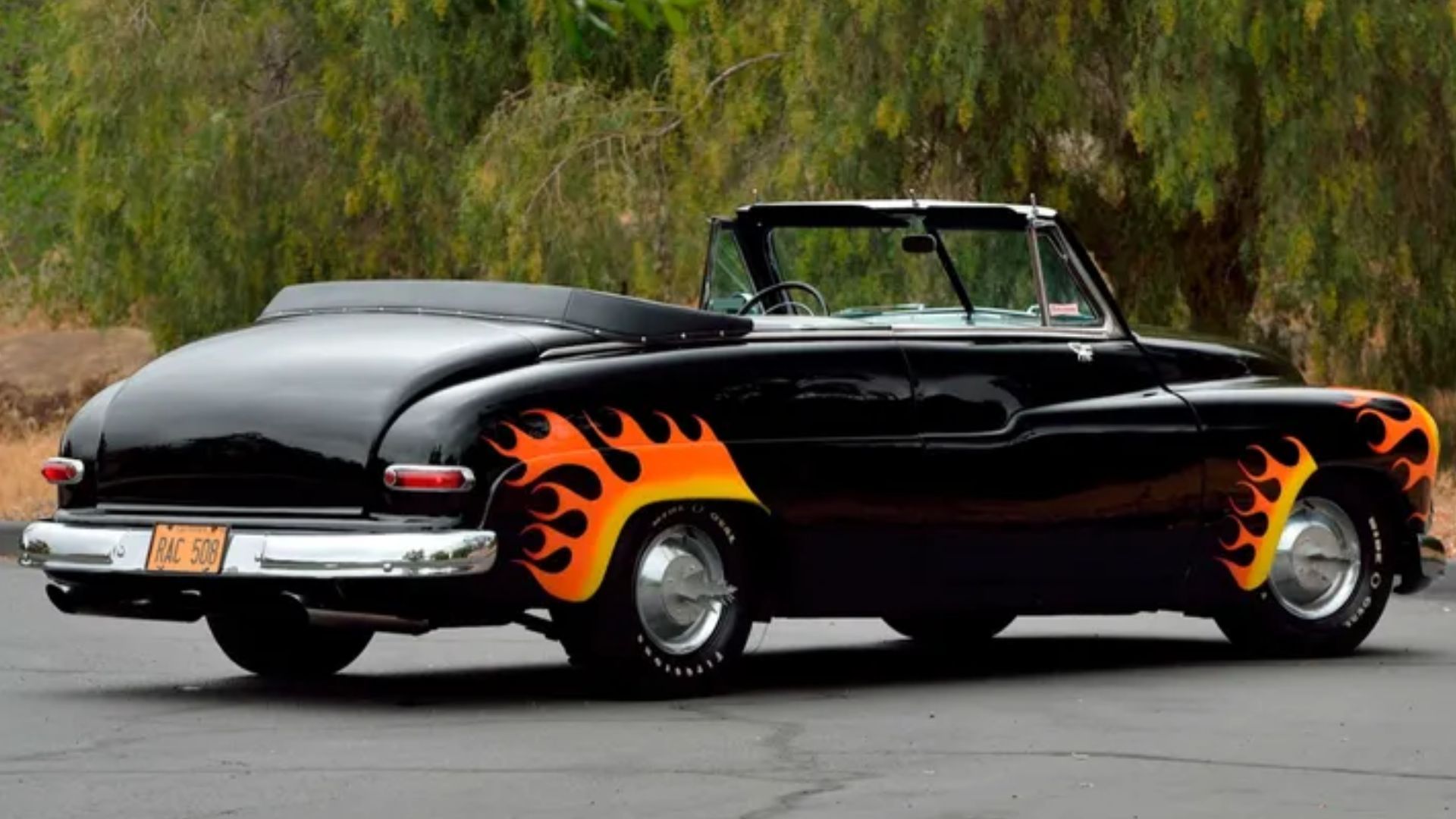 Fans of the 1978 version of Grease know this Merc as Hell's Chariot. Driven by Crafterface, who was played by Dennis Stewart, it was made to look menacing down to the small details like scorpion stickers applied to the doors and the razor hubcaps. Astute Mercury fans will note the grille comes from a 1950, so this car definitely isn't factory-correct.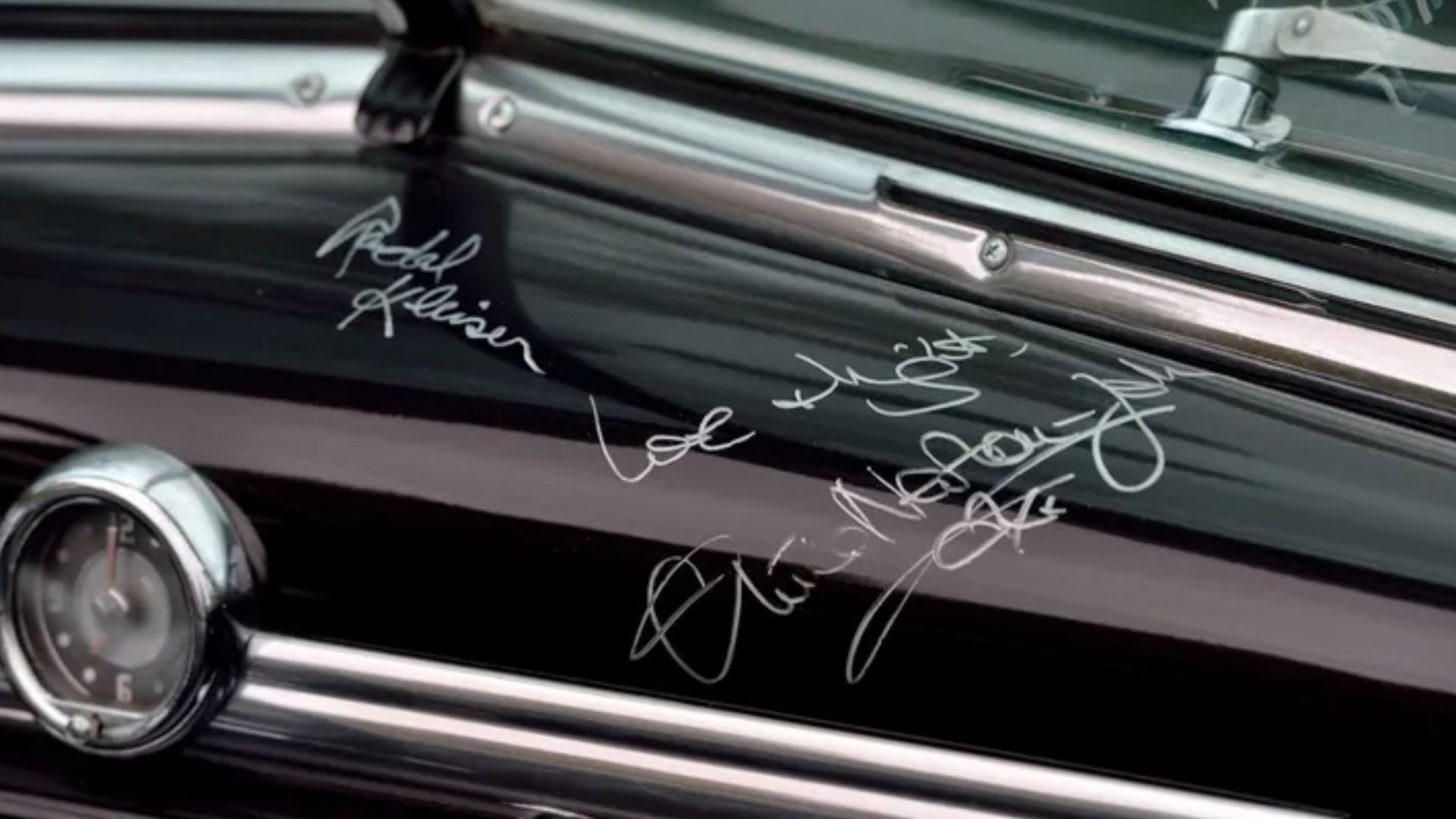 Backing up the looks of the convertible is a 255ci flathead V8 and a three-on-the-tree manual transmission plus Touch-O-Matic overdrive. Sure, that's nothing super special these days, but it was the main automotive terror of the movie, taking out many other rides which dared to race it. Naturally, it was up to Greased Lightnin', driven by John Travolta's character Danny Zuko, who ultimately took Hell's Chariot down a few pegs.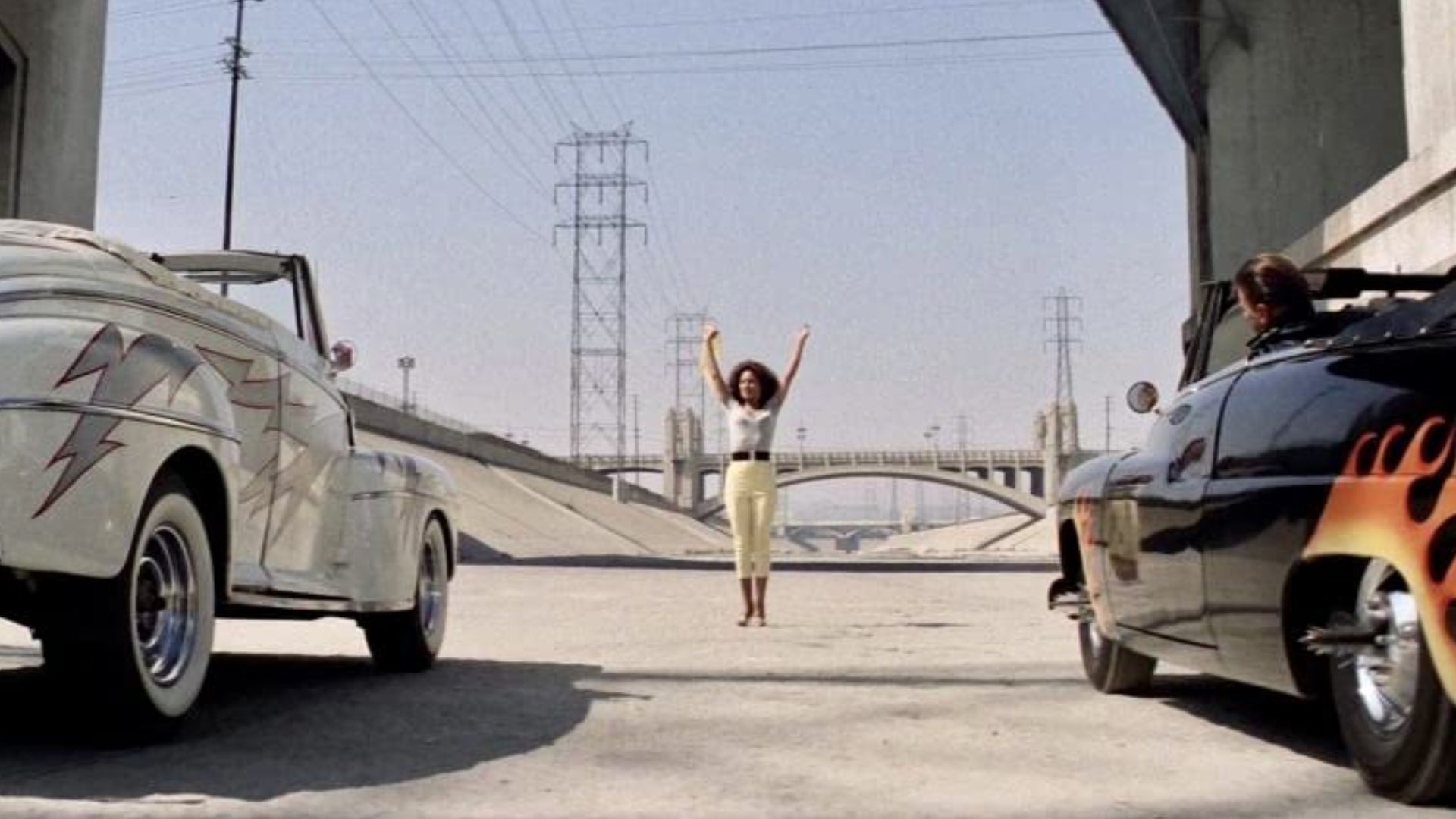 Funny enough, Mecum says this car was used for an ad campaign by OPI Nail Polish back when the film was celebrating its 40th anniversary. We doubt many gearheads caught that and wonder if the target audience knew entirely what it was looking at.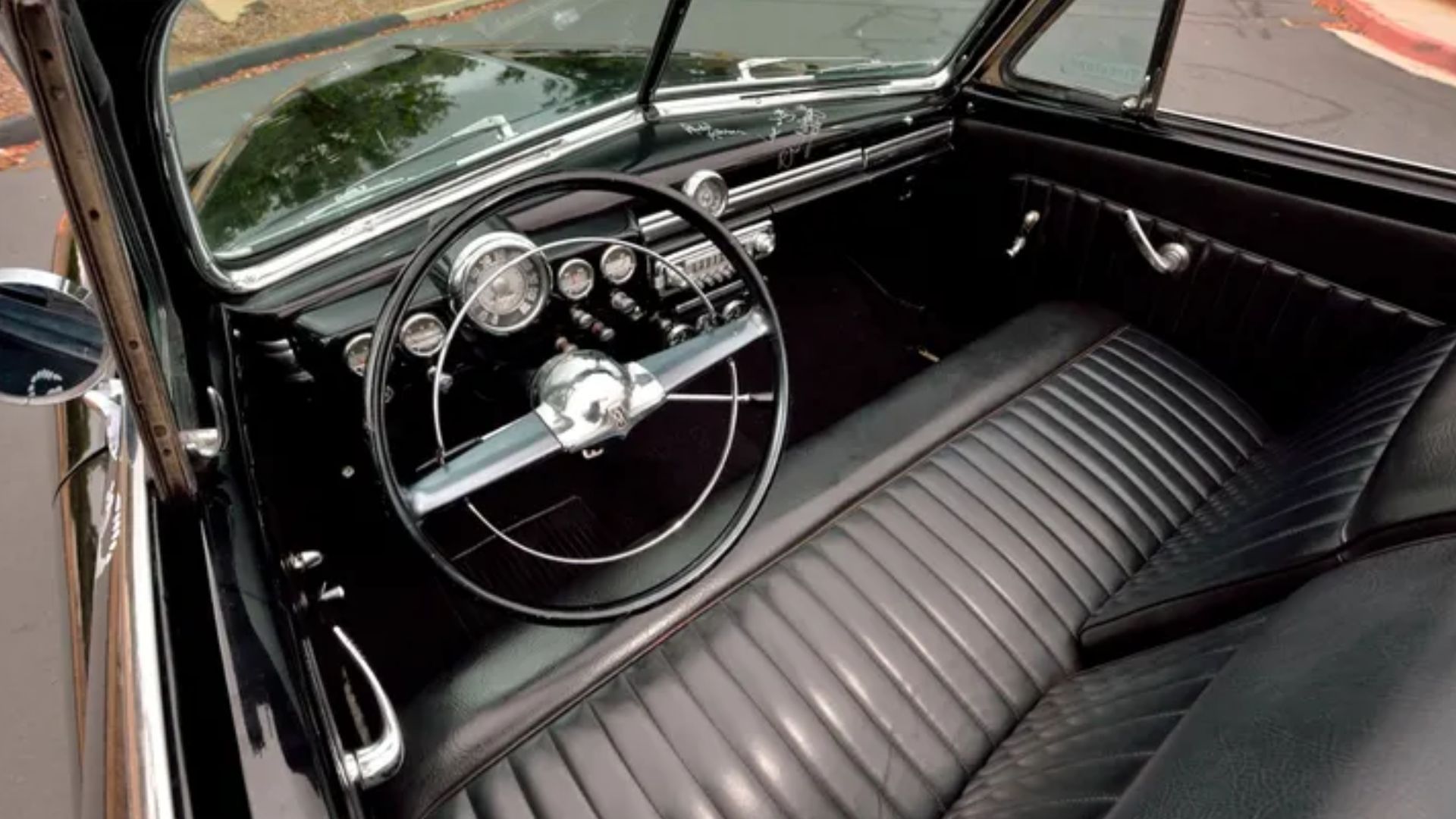 Of course, this Mercury will be part of the Mecum Auctions Monterey 2022 event where many other noteworthy vehicles will be auctioned off for staggering sums. More specifically, Lot S126 will cross the auction block on Saturday, August 20 with many watching to see what the final bid total will be.
Check out the lot listing for yourself here.
Images via Mecum Auctions, IMDB