Maybe you laughed at JDM cars in the past, but you might want to consider investing in them now.
---
We've been saying this for a while, but we're going to say it once more: 90s JDM cars are hot investments. If you already have one, congratulations. If not, you might want to do some research and hunt a good example down now since values in general are on an upward trend. One of the holy grails of the JDM vehicles is of course the Honda NSX. And while these Japanese supercars are cool, finding a Type S model is even far more impressive since only 2019 were made.
Hitting the market starting with the 1991 model year, the NSX was a huge shock to the world. Previously, Honda had been associated with reliable motorcycles, budget-friendly cars, and lawnmowers, not technologically-advanced, sexy supercars. By today's standards the NSX isn't all that impressive, but back at the beginning of the 90s it sure was.
However, the 90s was a time of increasing performance, and not just for the Japanese brands. Honda needed to do something to really impress enthusiasts. It released the NSX Type R in 1992, a version of the mid-engine car geared specifically at track driving. But as the decade ground on it was necessary to do more and thus the Honda NSX Type S was launched for 1997.
Not quite as high-strung and stripped-down as the Type R, the Type S weighed less than a regular NSX at 2,900 pounds. There was also a Zero version which knocked an additional 100 pounds off the curb weight by deleting AC, navigation, and the stereo.
In addition, the Honda NSX Type S and Type S Zero both had a stiffer suspension than the regular NSX. That make for a more bone-rattling ride, but kept the tires in contact with the road/track surface, even when the car was driven hard. Just like the regular NSX, the Type S wasn't pushing crazy amounts of horsepower, but instead was a very balanced vehicle, responding well to a good thrashing on the track.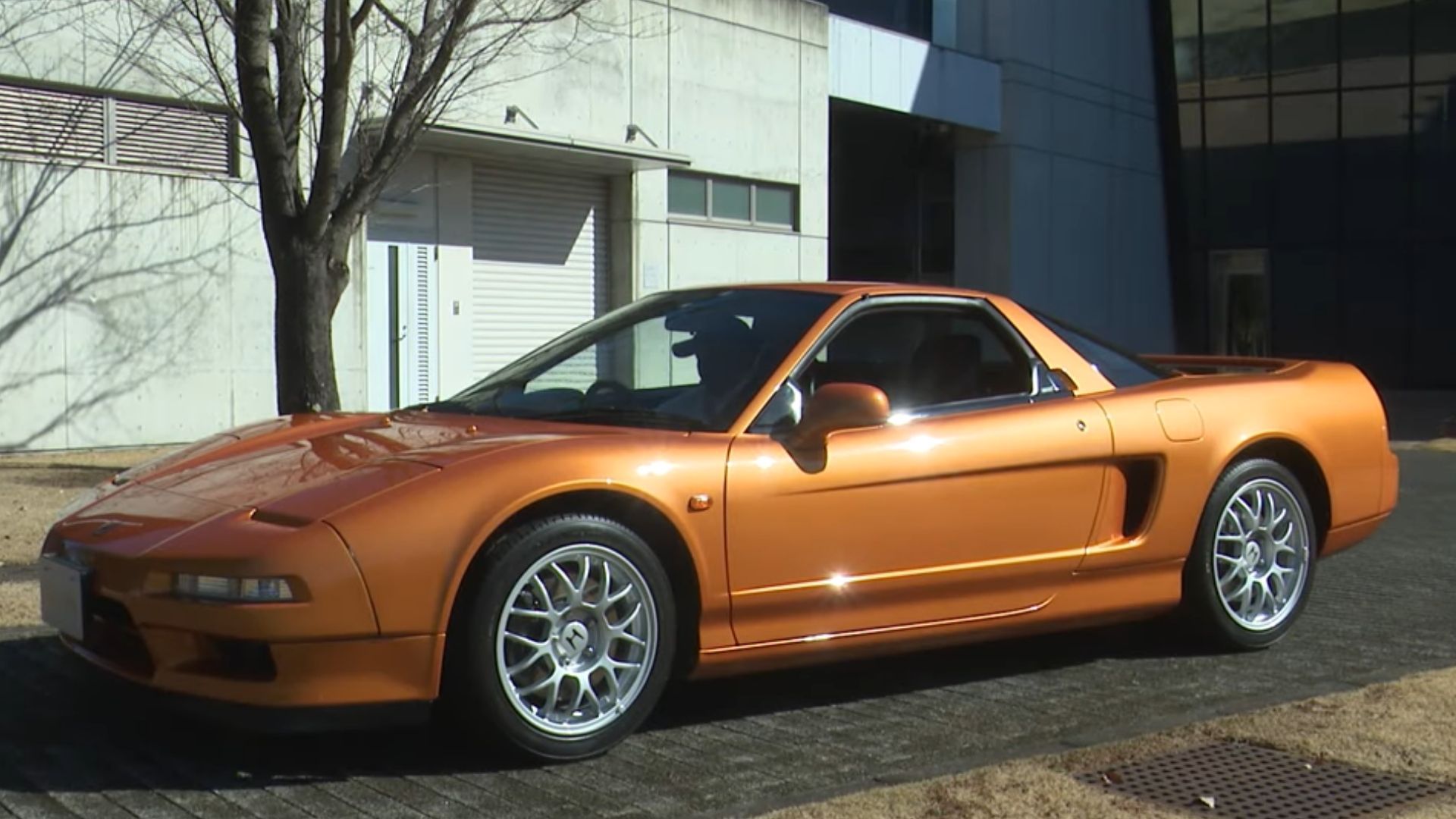 Along with the rest of the NSX lineup, the Type S received a facelift for 2002. One of the biggest changes was the deletion of the pop-up headlights, although other cosmetic details were tweaked. Even though the NSX's engineering was growing a little stale, now far outclassed by offerings from just about every European brand out there, these supercars are still on the wish list of many collectors, a trend you can believe is likely only going to continue.
If you haven't already, watch the video from Honda Collection Hall in Japan showing off one of the few NSX Type S models. You get to see it inside and out, plus the car being driven on a short course.