This Group A homologation model once tangled with the best European performance cars and made Australia proud.
---
We're endlessly fascinated by Australian muscle cars here at Motorious. In fact, we can't help but be excited when we learn about another unusual V8 powered, rear wheel drive Australian car we didn't know about before.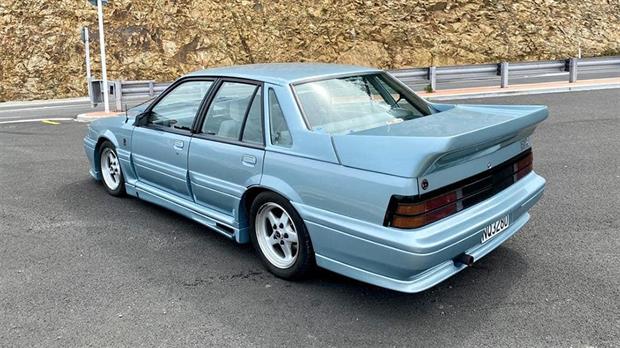 Believe it or not, the light blue sedan with the wild aero add-ons seen here is a factory machine. Admittedly, it's a racing homologation model, but yes, this was a car you could buy from an Holden dealership in Australia or New Zealand back in the 1980s.
According to New Zealand Autocar, it's a 1988 Holden Commodore SS Group A SV, known by enthusiasts as the Walkinshaw, after racing driver Tom Walkinshaw. In its day, it was competitive against cars like the Ford Sierra RS500 Cosworth and the BMW M3 in Group A racing.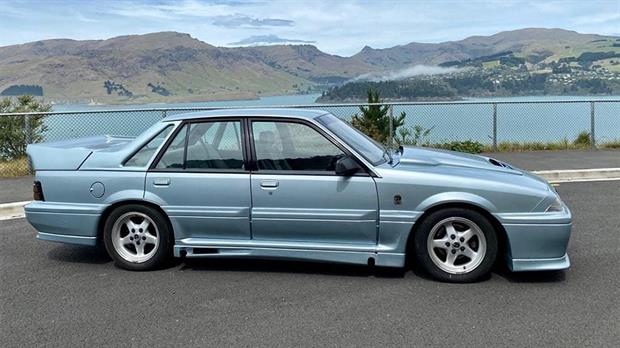 There's a 5.0 liter V8 under the hood, fed by dual throttle bodies. It's good for around 240 horsepower and 280 lb/ft of torque. Those were downright stupendous numbers back in the late 1980s, and these cars delivered far more power in race trim.
Just 750 Walkinshaws were built, and the highest selling price ever recorded is $340,000 AUD. That particular car was an unregistered car that sold in 2018 with just over 1,300 kilometers (around 800 miles) on the odometer.
This car, located in new Zealand, is number 722, and has covered just 77,000 kilometers (around 48,000 miles) since 1988. It's likely one of the nicest Walkinshaws available for sale right now, and at $169,990, it's a bargain compared to the other one we mentioned.