What's not to love about a C4 ZR-1 prototype with side pipes?
---
There's no questioning how much of a role the C4 Corvette ZR-1 played in the future development of subsequent Corvette models, but two ZR-1 prototypes in particular are responsible for laying the ground work for future 'Vettes. Built in response to Chrysler's introduction of the Dodge Viper in 1989, the ZR-1 SS prototypes – aptly nicknamed the Snake Skinners – were experimental cars used to help push the Corvette's performance threshold ever further than the stock ZR-1.
Snake Skinner I was previously on a temporary loan to the National Corvette Museum before GM's bankruptcy, and now the other example, Snake Skinner II, will be on permanent display due to its donation by the previous owner who passed away in 2015.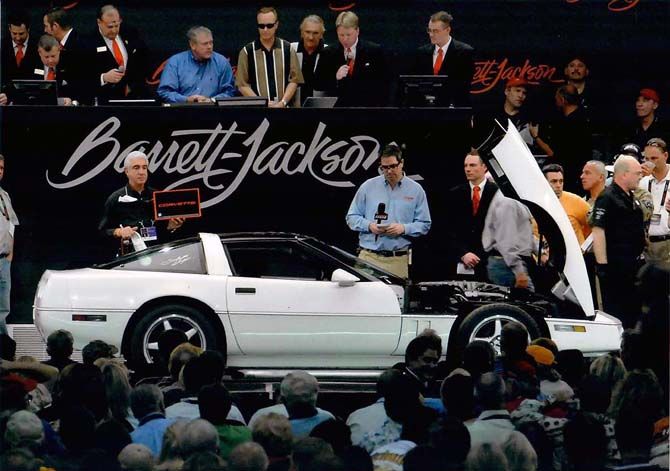 While the ZR-1 SS never made it into production, Corvette engineers continued to develop these prototypes until the end of the C4's life cycle helping to test performance elements for the C5 Corvette such as aluminum chassis components, titanium exhaust, magnesium wheels and carbon brakes. The coolest part about this prototype is the side-pipe exhaust, which is both a nod to early high-performance Corvettes as well as the first-gen Viper.
GM sold off many of the vehicles from its Heritage Center in 2009 including both Snake Skinner prototypes. Snake Skinner I was sold to Rick Hendrick, who still retains possession of this car today, and Snake Skinner II was purchased by car-collector Greg Mauzy at Barrett-Jackson's 2009 Scottsdale auction event for $73,700.
According to the National Corvette Museum, Mauzy had purchased 26 other vehicles from GM's collection and he had amassed a personal collection of around 150 cars including 80 Corvettes. Sadly, he passed away in 2015, but his Corvette-loving legacy will live on through the donation of this ZR-1 SS and another Corvette prototype to the NCM.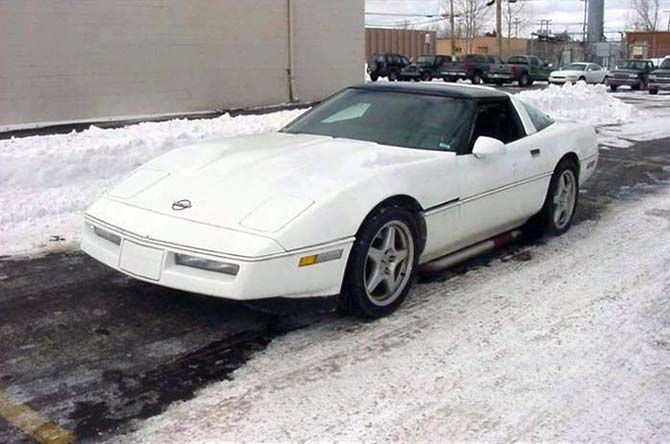 Source: National Corvette Museum