The best part is this right-hand-drive model is street-legal in the US.
---
Many Americans like to say Japanese cars are for the most part slow and ugly. That can be debated all day long, but the fact is this FD RX-7imported from Japan is neither. This is a sleek, sexy, and brutally quick tuner car, thanks to some nice modifications included. Plus, you'll make people do a double-take when they see you driving from the "wrong" side of the car.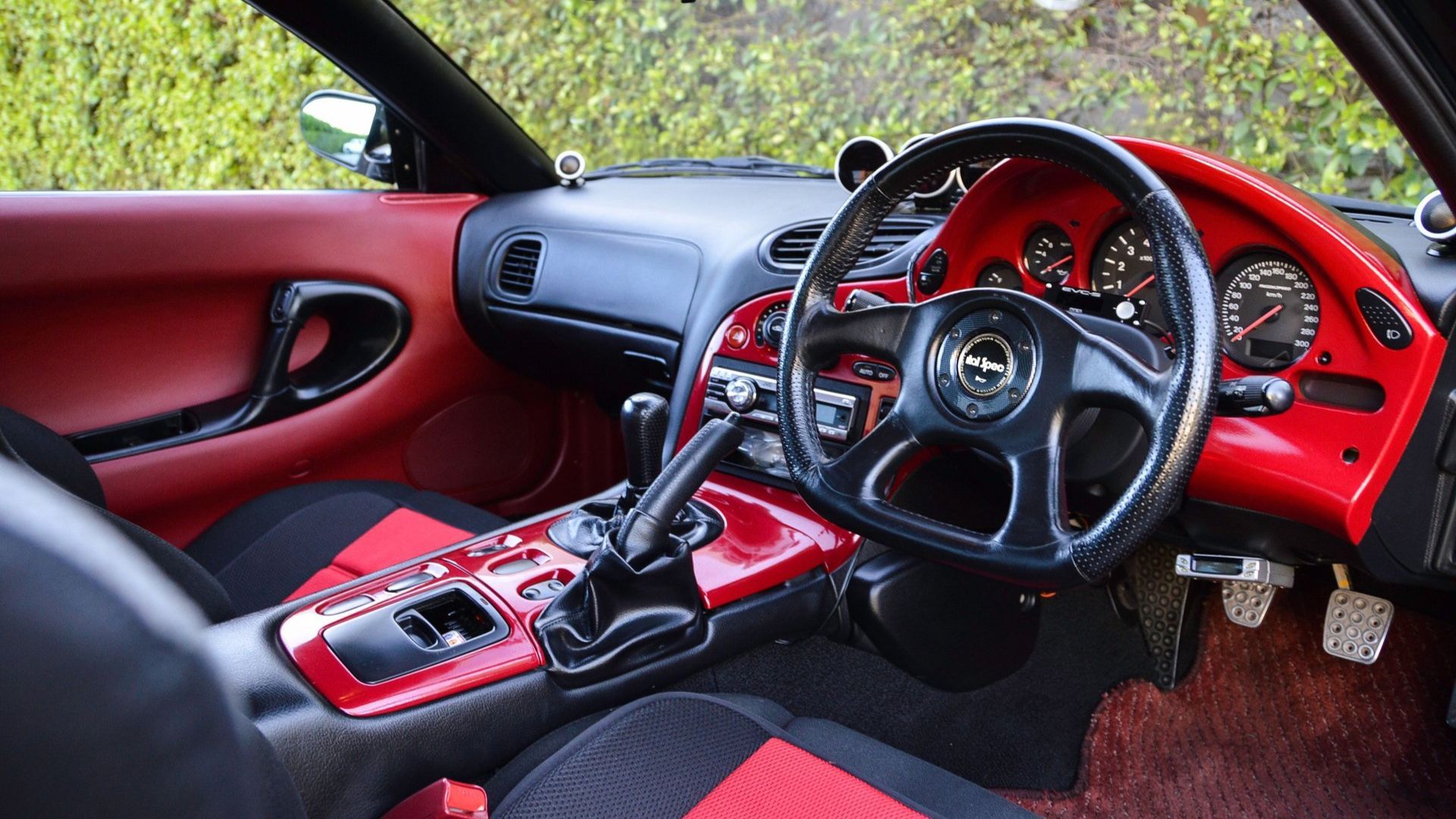 While it might seem like you can't improve on near perfection, the previous owner of this Mazda did an astoundingly good job. FDs always look fantastic in black (and red, for that matter) which is a huge plus for this one. But the aftermarket hood, rear spoiler, ground effects, replica Gandador mirrors, and Altezza-style taillights have a nice clean look about them. The same thing goes for the gunmetal Watanabe wheels. This is not a cobbled-together mess, but rather a machine of beauty.
However, the previous owner obviously was an enthusiast who wanted to get a little more out of his rotary-powered car. The interior has Recaro front seats and an Ital Spec steering wheel. You'll also note in the pictures an HKS turbo timer and EVC-S boost controller. Also helping with the forced induction side of things is a GReddy front-mount intercooler you can see peeking through. An aftermarket exhaust helps cut down on backpressure.
That's not the end of the mods. Strut bars on the front and rear stiffen everything up, so you can push harder through turns. A torque brace for the rotary engine cuts down on movement. Coilovers give this RX-7 is more aggressive stance, boosting both cosmetics and handling.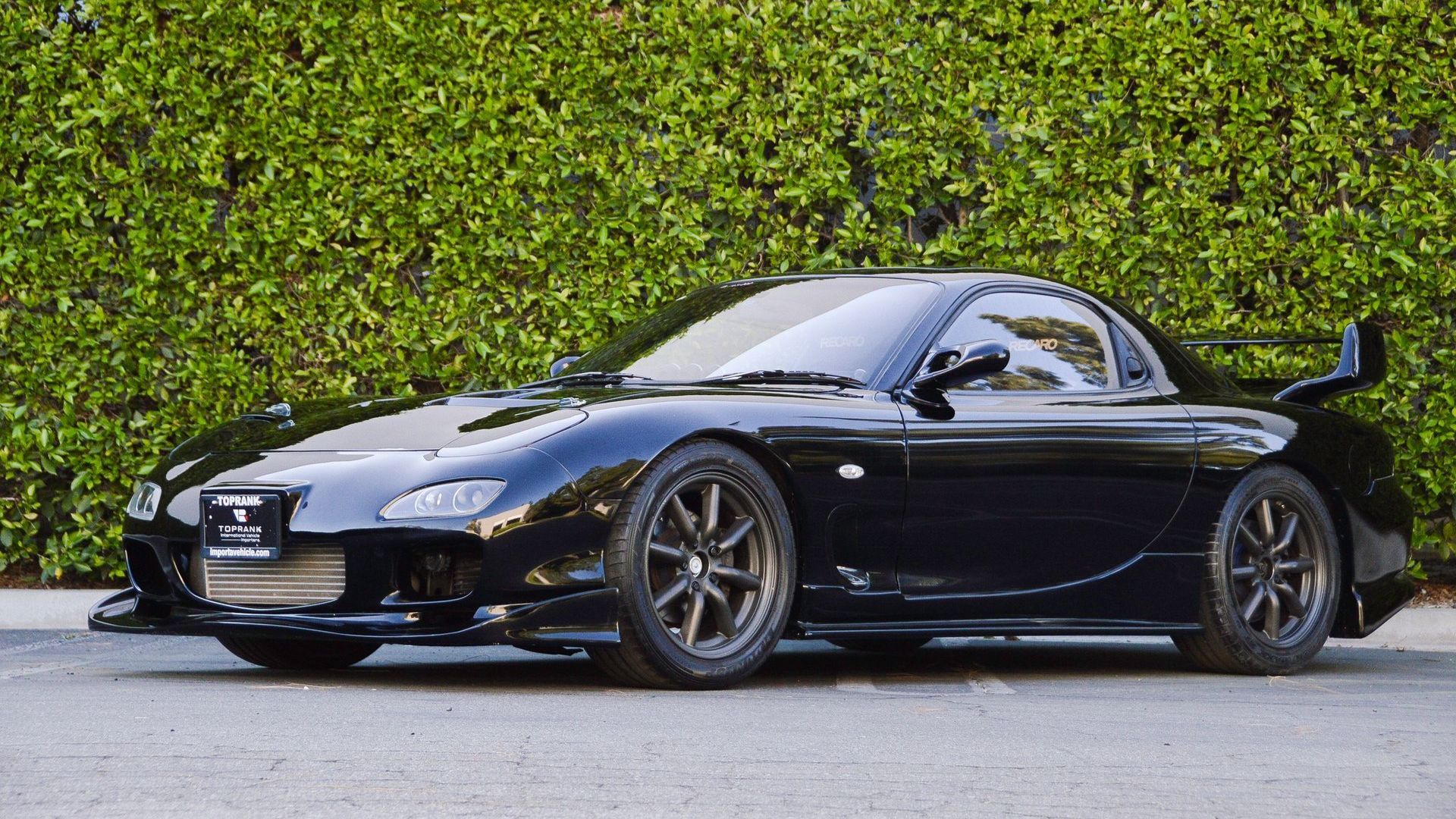 Thanks to their legendary status, the third-generation RX-7s keep increasing in value. You can stand out from the crowd even further with this legally-imported 1992 Mazda RX-7. It's being offered for sale right now through Toprank Motorworks, Inc.
More Mazda Cars