Is this what Anarchy In The UK was all about?
---
A Ford Mustang driver lost control near Swindon, a town in northeast Wiltshire, England, and the pony car took out a traffic light on the morning of January 15. It's incidents like this that add fuel to the stereotype that Mustang drivers are completely out of control, something we know annoys Mustang enthusiasts to no end. We're sorry the stereotype exists, but this crash is a perfect example of someone not respecting the power of their vehicle.
Watch a classic Chevelle wreck out leaving a car meet here.
The impact from the Mustang was enough to rip the traffic light out of the ground, so the pony car had to have been going pretty fast. Adding to the irony of the situation, the crash happened where Thamesdown Drive intersects with Mustang Way, almost like this was a fulfillment of muscle car prophecy.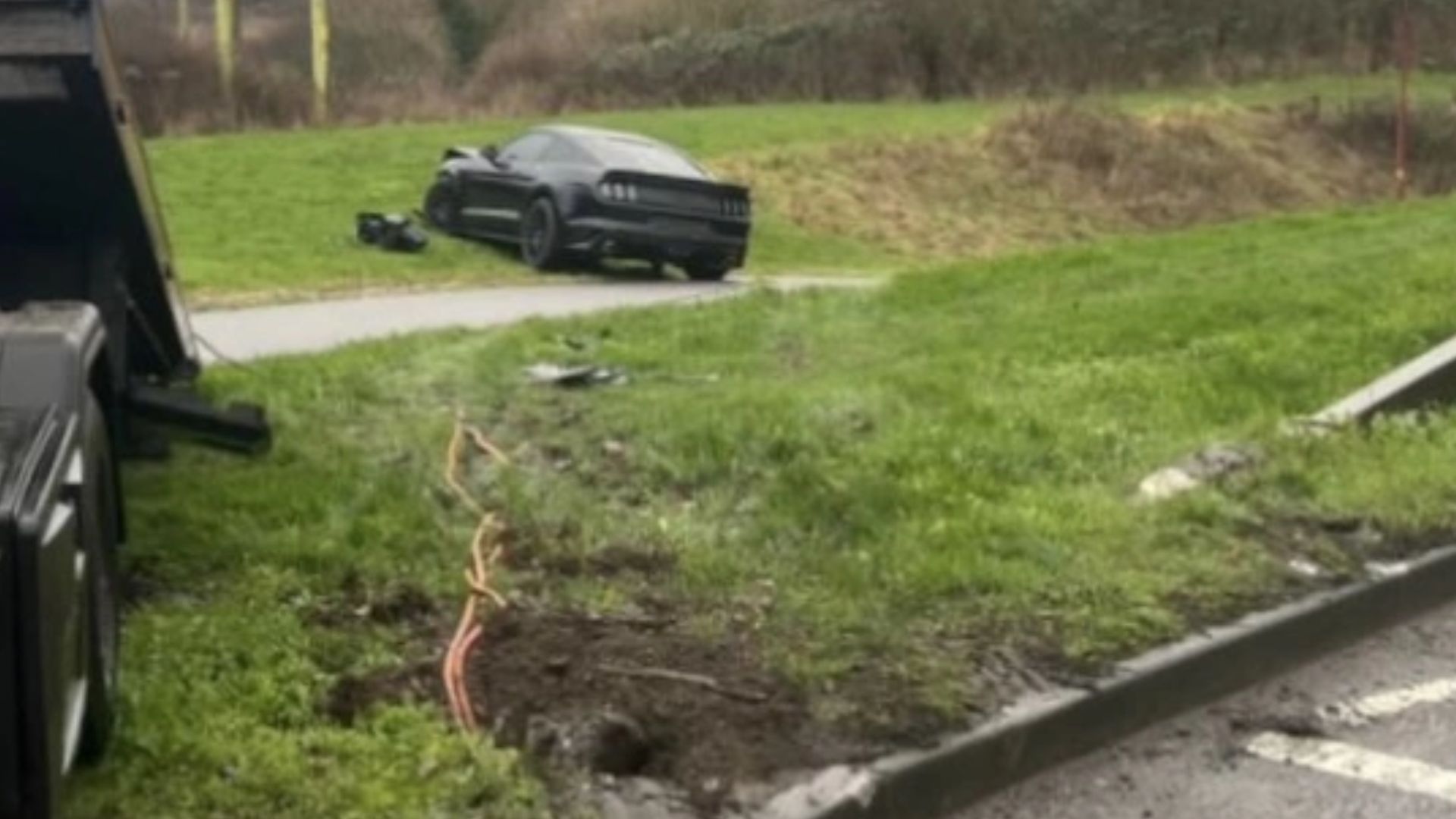 To be completely fair, we've seen our fair share of bad, reckless behavior by Camaro, Challenger, and Charger drivers, among others, including some losing control while leaving a meet. We've even covered BMW drivers trying to hot dog it to show off for a crowd, only to end up almost taking out some pedestrians.
Police are trying to gather evidence of the crash and what led up to it. They're asking for anyone who was a witness or has dashcam footage to contact them. Since this happened on a Sunday morning, we're guessing not a lot of people were around. Perhaps police believe the Mustang was racing another car and they want to bust that other driver? We don't know, that's just a guess.
We do need to remind people that if you own a performance car, or really even a commuter, you should know the limits of your vehicle's performance dynamics and stay well within them while on public roads. It's also advisable to follow the rules of the road so you'll hopefully avoid incidents like this.
Source and images: Wiltshire999S