Sometimes you really shouldn't send it…
---
Showing off while leaving a car show is a common practice, but that doesn't mean it's a good idea. To clearly illustrate why you might want to think first before doing that burnout while departing from any event is this example of a classic Chevelle going out of control, crashing into a wall in the UK. Of course, there are countless other instances of people doing similar things, including Mustangs plowing into crowds and Mopars careening into oncoming traffic.
See what was left of a 1968 Camaro rescued from a school fire in Australia here.
The owner of this Chevelle was at a classic car and motorcycle show which was held at the Doncaster School for the Deaf. Every year, the event helps raise money for the school, which is a nice way for automotive enthusiasts to give back to the community.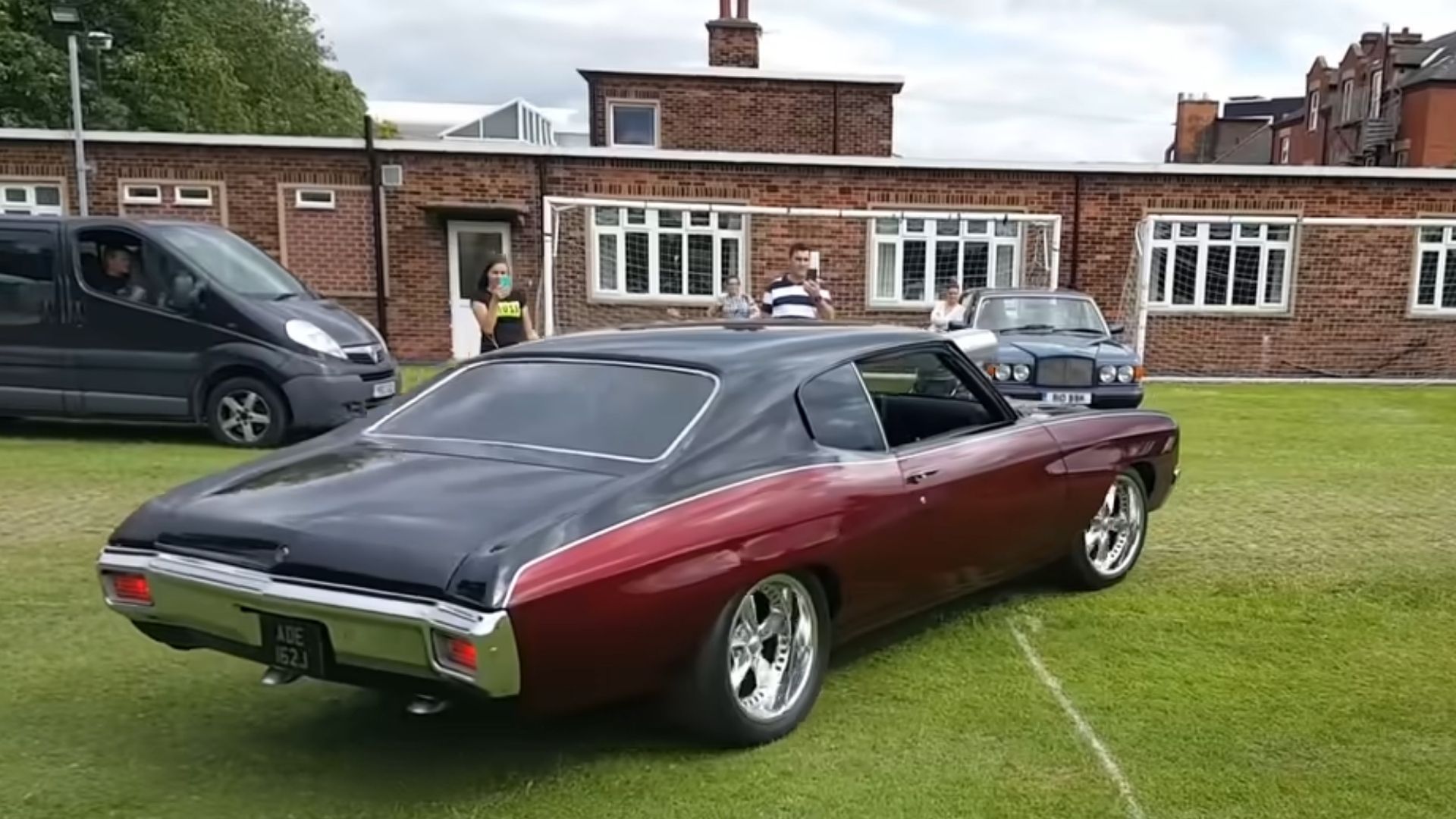 To make everyone happy and probably to show off, the guy decided to give the crowd a good show as the event was wrapping up. Even in the US a classic Chevelle like this with a nice big blower rising gloriously out of the hood will draw a crowd. However, in the UK such a muscle car is a rare beast, so people were really fascinated with it.
Getting everyone's attention, the guy pulled into the middle of the field where the event was held, revving the engine repeatedly. You can hear that nice supercharger whine mixed with the rumble of the V8. However, people wanted more.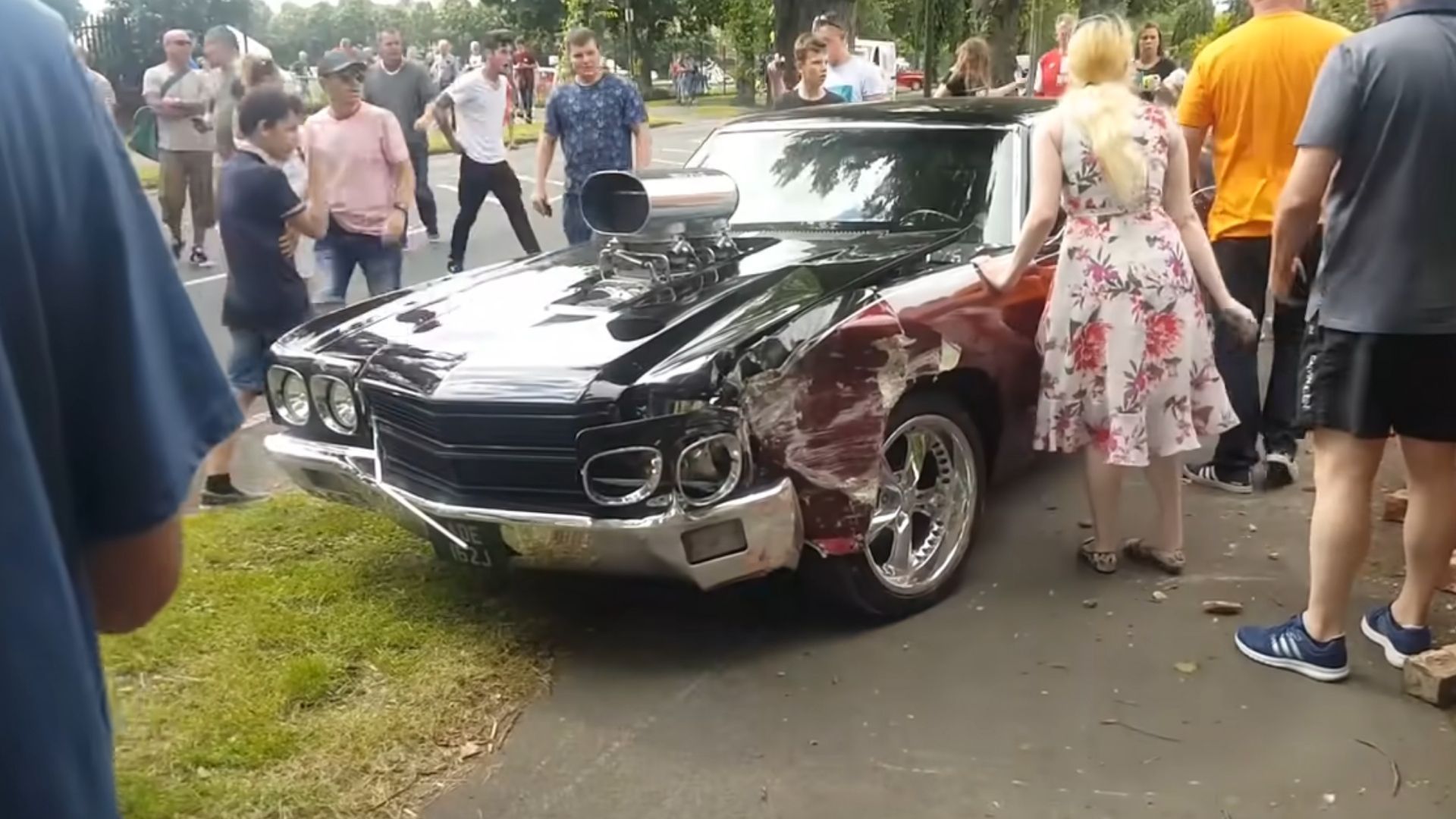 According to the guy who filmed this incident, the crowd "goaded" the driver into sending it as he was pulling onto the public road. Well, he did and he no doubt regretted that decision. We'll chalk this one up to negative peer pressure, the thing your parents always talked to you about not succumbing to. What did this guy tell his kids?
While the Chevelle suffered some pretty gnarly front-end damage, at least the driver wasn't hurt and he didn't hit anyone. We're sure the repair bill to get everything put back together made him think twice about blindly doing what the crowd wants.
Check out the video for yourself (warning: language).