The Mustang Mach 1 is returning for 2021, and here's a look back at this car's legendary past.
---
Ford's 2021 model year is shaping up to be quite exciting for enthusiasts. In addition to the return of off-road-ready Ford Bronco, Ford is  also bringing back the Mach 1 nameplate on a car that it promises to be the "most track-capable 5.0-liter Mustang ever."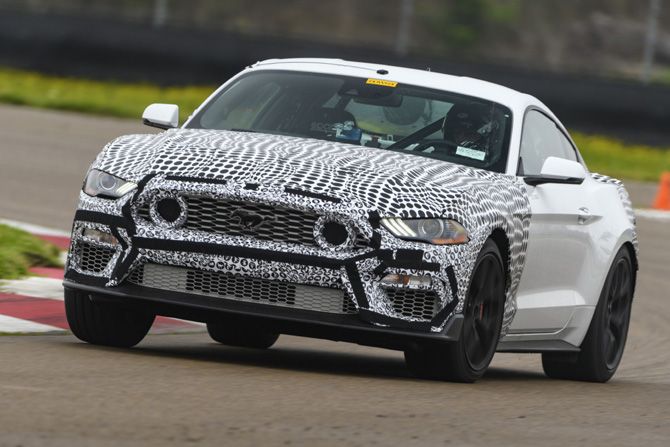 The Mach 1 name was first used in 1966 on a concept car with a chopped roof and a hatchback rear end, and the concept was later revised in 1968 to precede the launch of the 1969 Ford Mustang Mach 1. This new model was intended to bridge the gap between the standard Mustang and the high-performance Shelby and Boss Mustangs of that era. The first-generation Mach 1s can essentially be broken into two groups (the 1969-70 model and the 1971-73), but all of them were offered only with the Mustang's SportRoof fastback design. The '69 and '70 Mach 1 could be equipped with a 351, 390 or 428 V8, while the 1971 Mach 1 added a 302 V8 and bumped up displacement in the Cobra Jet and Super Cobra Jet to 429 cubic inches; the 1972-73 Mach 1 only offered the 302 and 351.
In 1974, the Mustang was redesigned and downsized for its second generation now called the Mustang II, and the Mach 1 name carried on with a 2.8-liter V6 and later a 302 cubic-inch V8. The Mustang II Mach 1 was offered until 1978. Ford revived the name for a limited run of Mach 1 Mustangs in 2003 and 2004 using parts from the 2001 Mustang Bullitt, and these cars remain extremely collectible today.
Like the 2003-04 Mach 1, expect the 2021 model to carry over components from the now-discontinued Mustang Bullitt while adding extra performance parts such as the massive Brembo brakes and 19-inch wheels wrapped in track-ready Michelin Pilot Sport Cup 2 tires that are evident in the teaser pictures. With the combination of the Mach 1 name and bold promises regarding performance, there's no question the 2021 Ford Mustang Mach 1 will be an instant collectible.