These reproduction chrome parts are an easy way to spice up any first-gen Bronco build.
---
As the market for the first-gen Ford Bronco continues to sizzle, replacement parts are getting easier to come by. United Pacific already had a laundry list of reproduction parts available for the 1966-77 Bronco, but now builders can add a little more style with a new chrome grille and factory-style chrome side mirrors with high-tech LED turn signals.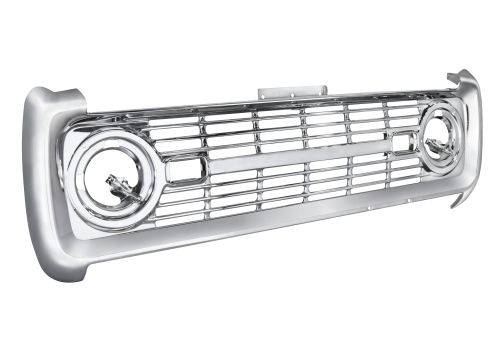 To spice up the front end of your Bronco, United Pacific's full chrome grille provides a distinct look from the painted grilles, and while it comes with a smooth center bar for a clean look, the "FORD" lettering is also available. Best of all, this reproduction grille is constructed of durable 17-gauge steel, and it features all of the details of the Bronco's OEM grille. Installation of this grille is quick and easy since it makes use of the factory hardware and mounting brackets.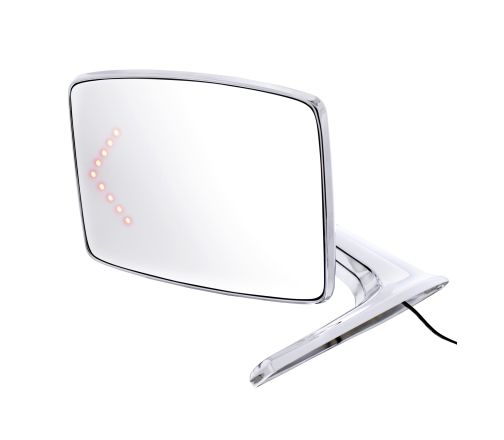 If you plan on keeping the doors on your Bronco build, these replacement door mirrors retain the factory look as well as some added safety. The diecast mirror bracket features a chrome finish making it ideal to replace rusted or pitted factory mirrors, and these mirrors available with LED turn signal indicators built into the mirror glass making it even easier for surrounding motorists to tell when the Bronco's turn signals are on.
Of course, these new components are in addition to the broad number of parts and accessories that United Pacific already offers for the early Bronco and other classic cars.
Related Articles...