Looks pretty cool, extra power not included…
---
It didn't take long for Dodge to reveal the first special edition model to mark the beginning of the end for the Challenger. The first of 7 special editions, the 2023 Dodge Challenger Shakedown, promises some exclusivity with production capped at 1,000 units. Unfortunately, Dodge has decided to just give us some cosmetic upgrades and nothing performance-wise, making us less than excited.
Check out our timeline of the beginning of the end of the Dodge Challenger and Charger here.
All the Challenger Shakedowns will be Scat Packs, with Destroyer Grey used on 500 and Pitch Black applied to 500 Widebody models. Also included is a Shaker hood and intake, Shaker underhood decal, 392 fender graphics, Shakedown spoiler graphic, blacked out Challenger grille badge, a different R/T grille badge, Low Gloss Black Slingshot wheels (Carbon Black Warp Speed wheels for Widebody models), plus red six-piston Brembo calipers.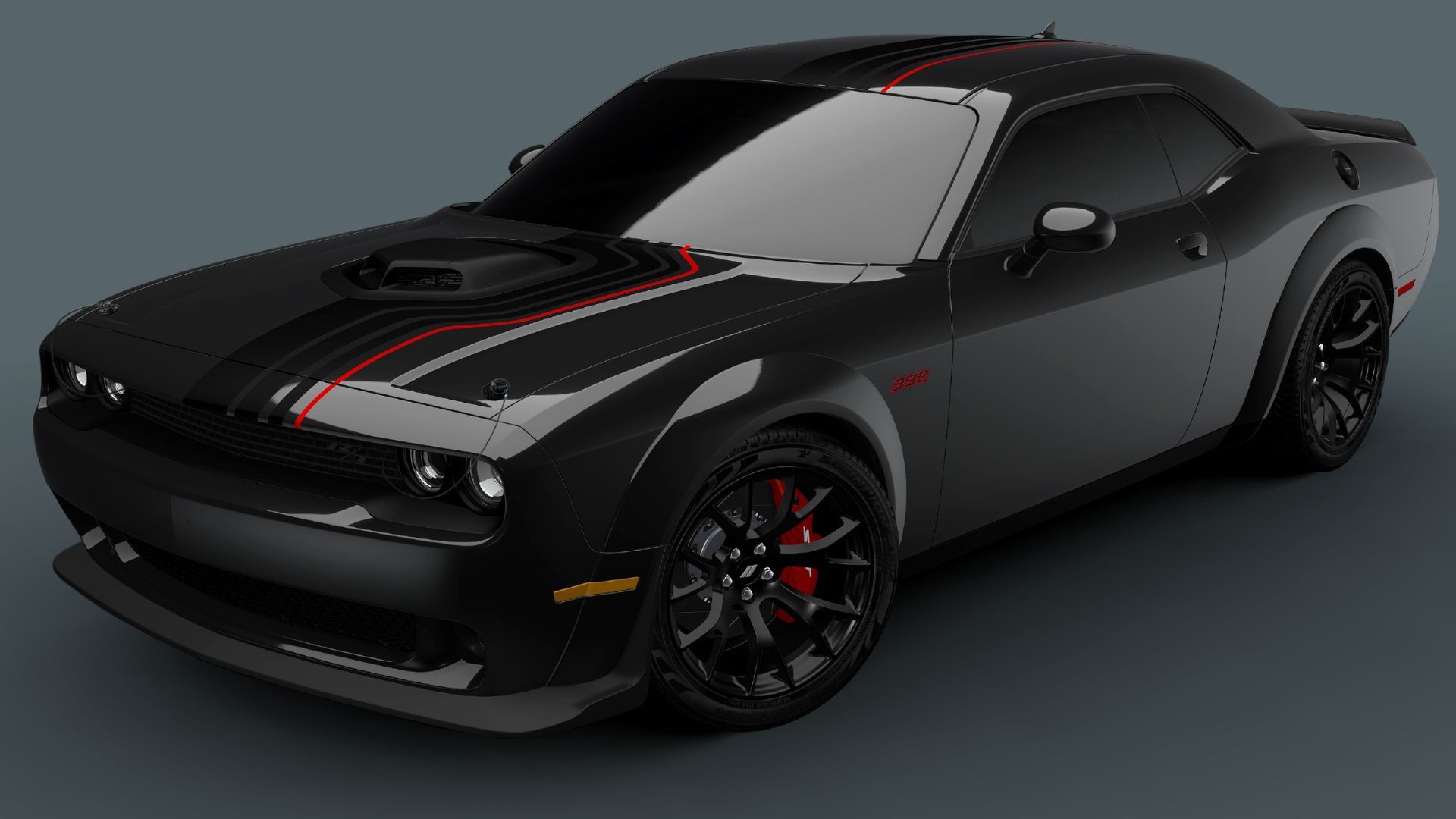 The interior gets its own distinct treatments like Shakedown instrument panel badge, black Nappa/Alcantara seats with red accent stitching, red accent stitching throughout the interior, and Demonic Red seatbelts.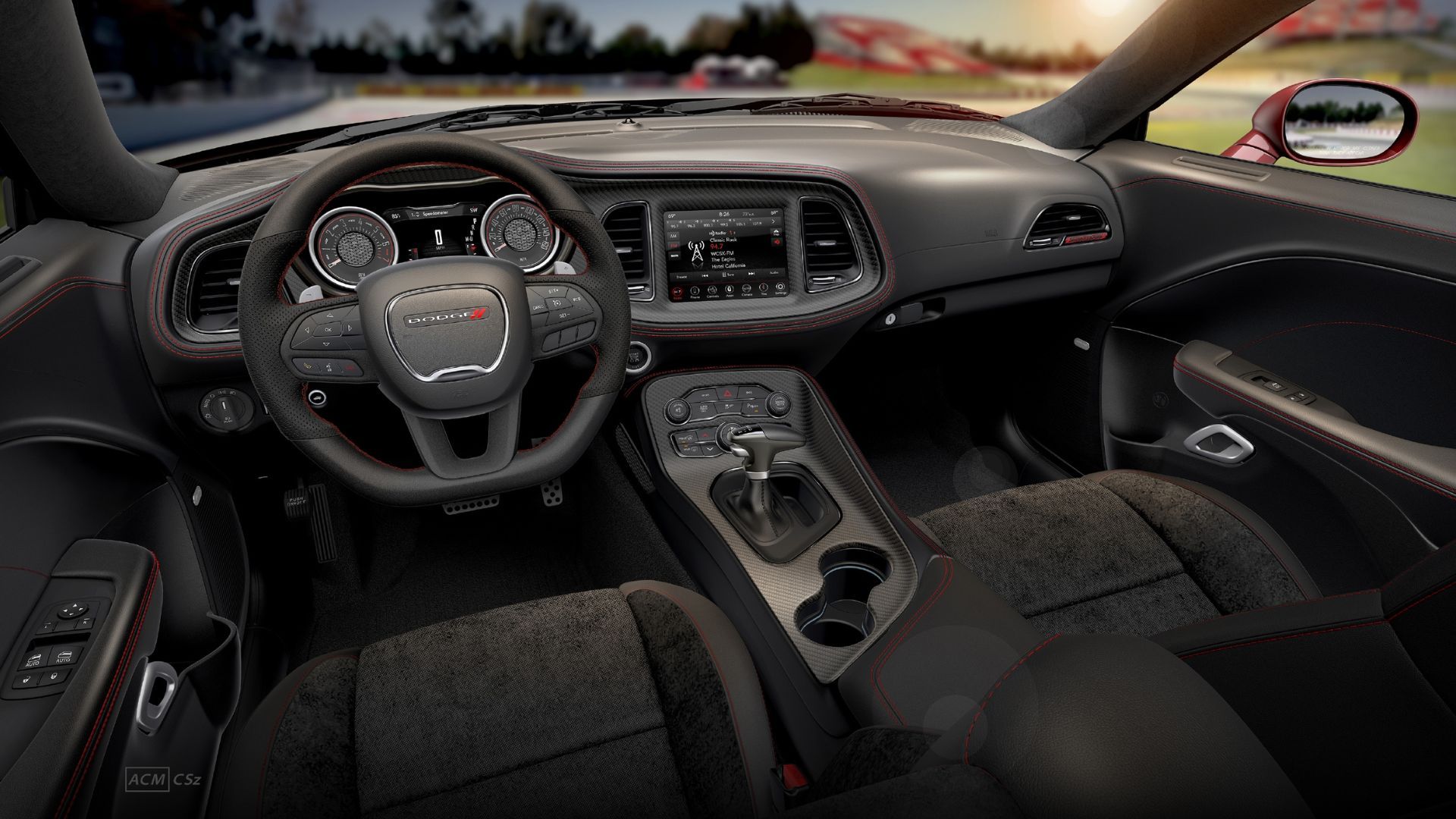 And there's of course that distinct Shakedown stripe with red accent, the most eye-catching thing about this special edition. That tops off the looks of the original concept car, which was created using a 1971 Challenger.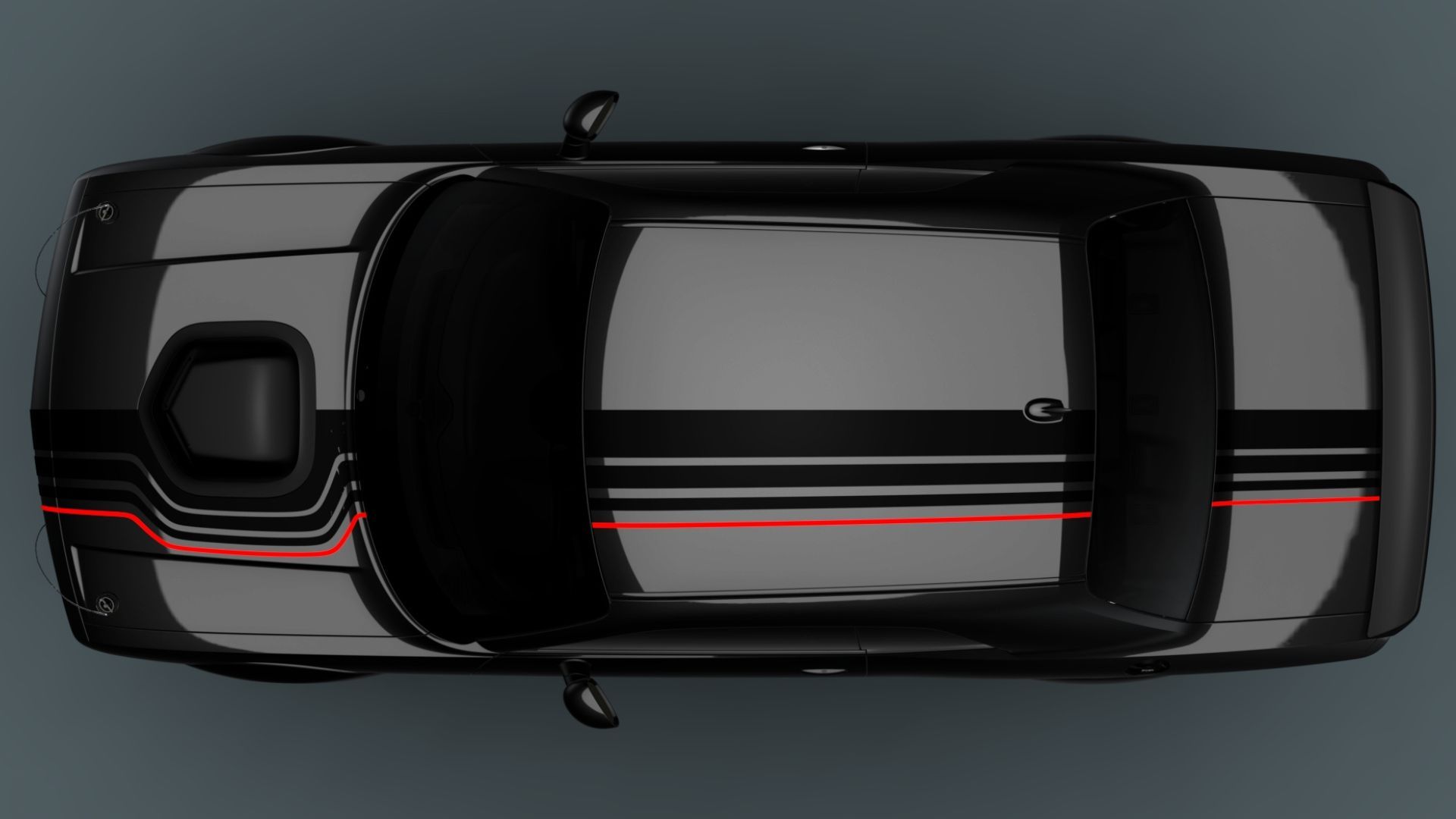 It's okay to think the Shakedown looks cool and to be excited that Dodge finally built a production version of the concept from SEMA 2016. We were just hoping the last sendoff for the Challenger and Charger would boost power to ridiculous levels, not just give everyone some cosmetic packages. There's still time for more power, so hopefully that happens, because the Mopar muscle twins deserve that kind of a sendoff.
We have 5 more special-edition Dodge Challenger and Charger models coming by September 21. The seventh and final model will be revealed at the SEMA Show, which runs from November 1-4 this year.
Photos via Stellantis